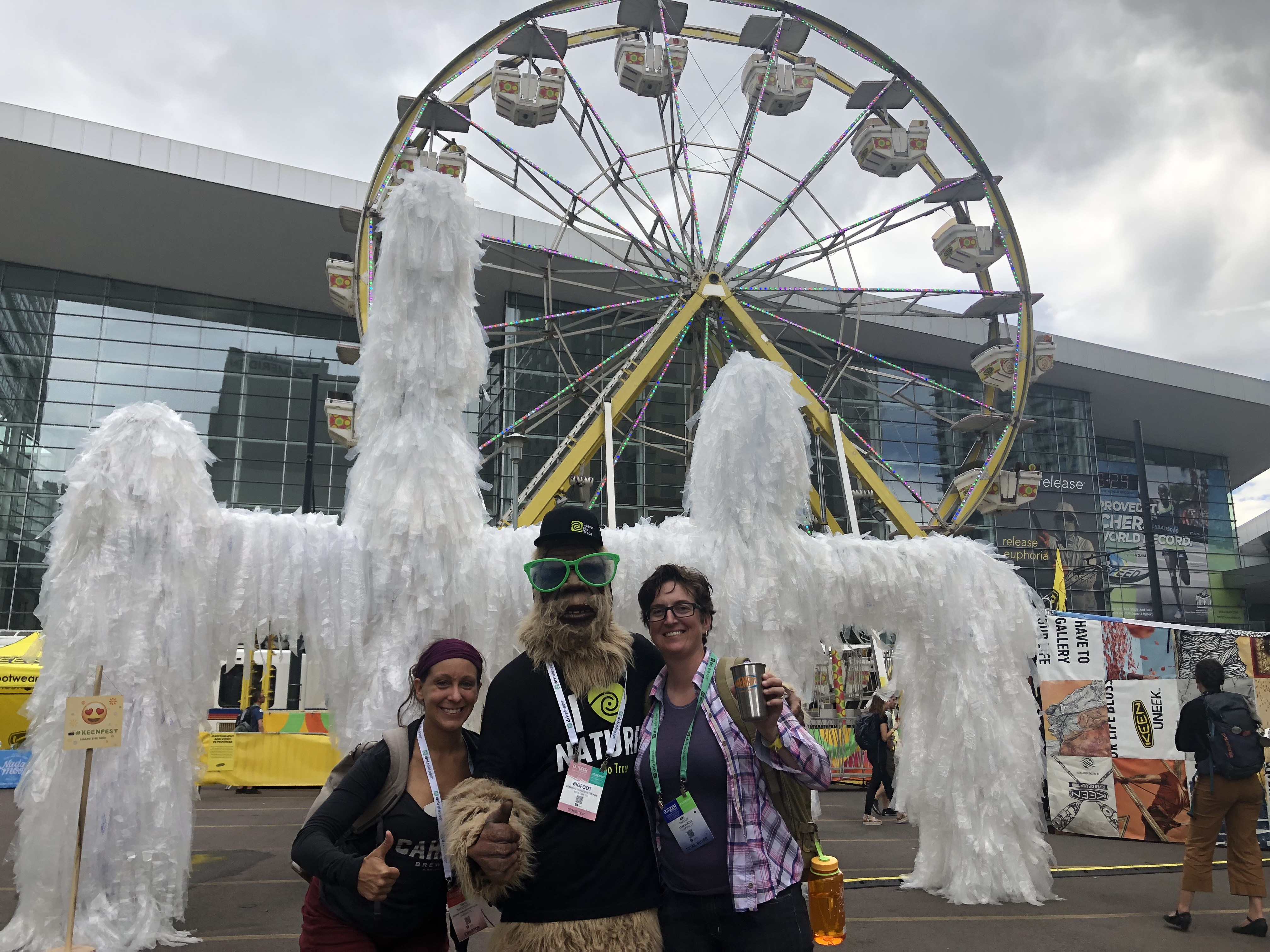 How to Have a Successful Outdoor Retailer Show
Ah, the Monday after another successful Outdoor Retailer. We're sitting clutching our new Outdoor Industry Association thermos full of coffee and sifting through mountains of email and reflecting on another great show.
If you have never attended Outdoor Retailer, it appears to be an endless amount of fun and games and gear and parties and famous folks. In reality, there's a lot of behind-the-scenes work and mid-show work that goes into a seamless week of exhibiting.
Here are the ways we work to pull off a successful Outdoor Retailer.
Drink lots of coffee and water
Between the OIA Breakfast, Conservation Alliance Breakfast, and media events, mornings start early at Outdoor Retailer. Fortunately there's a lot of coffee on hand to wake you up and keep you caffeinated. And you're in the Mile-High City, so drinking lots of water is necessary! There's no time for dehydration at OR. Then don't forget to schedule enough time in between meetings to run to the bathroom!
Pet lots of dogs
It's a long, non-stop week, you get tired, and seeing all the doggos on the show floor make you miss your own furry friend at home. Studies prove* that you're happier when you pet puppies during Outdoor Retailer. And fortunately, there are more than enough puppies to pet on the show floor.
We went next-level with dog petting and spent an entire morning with Ruffwear and the MaxFund No-Kill Animal Shelter and Adoption Center.
*There's no actual study, but we're confident this is true.
Meet with VIPs
Is it a successful Outdoor Retailer if you don't rub elbows with famous folks in the outdoor industry?
In this case, our VIPs are our authors. We got to spend time with Mindy Sink of Walking Denver and the upcoming 60 Hikes Within 60 Miles: Denver, Danny Korman of Walking Cincinnati, Sirena Dufault of the upcoming Day & Sections Hikes: Arizona National Scenic Trail, and Monica Stockbridge of the upcoming Best Tent Camping Colorado.
Support your non-profit partners
A successful Outdoor Retailer is about more than selling product and making new connections. It's also about strengthening relationships and supporting the nonprofits that work tirelessly to protect our lands and make the outdoors accessible to everyone.
We had so much fun supporting some of our favorite nonprofits this show. We helped celebrate the Conservation Alliance's 30th anniversary at the party hosted by Keen. We also partnered with Wigwam to run on a treadmill to donate 100 pairs of socks to the American Hiking Society.
Take breaks for yourself
This is probably the most important tip of all. The week is long and it's very easy to get overwhelmed by the feeling that you need to do all the things. That's why we highly recommend that you make some time for yourself every day to unwind and recharge. That may look like taking a walk around the block alone, going back to your hotel room for a nap, eating lunch outside the convention center, or skipping that party and going to bed early.