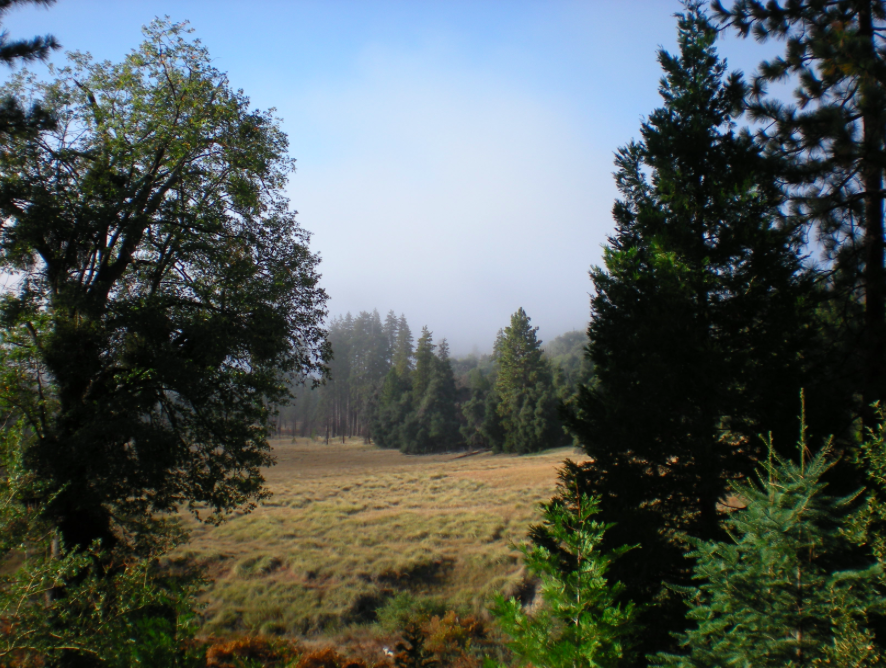 Must-Do Backpacking Trips at Palomar Mountain
Without a doubt, the rolling high country of Palomar Mountain in California contains San Diego County's most picture-perfect mountain scenery. Palomar's uplands, covered with forests of pine, oak, fir, and cedar, and its gentle valleys, laced with sparkling streams, bring to mind landscapes more commonly seen in mountain ranges far to the north. With an average annual precipitation of around 28 inches, vibrant spring and fall color, and occasional snowfalls, this is San Diego County's best answer to those who might complain about the lack of four seasons in Southern California.
Summer is synonymous with backpacking. The longer days and fair weather create the perfect opportunity for backpackers to explore new trails and sleep under the stars. While backpacking is not permitted in Palomar Mountain State Park, backpacking and remote camping are allowed in Cleveland National Forest lands, with Barker Valley being a particularly appealing destination.
---
Barker Valley
Distance: 6.5 miles (out-and-back)
Hiking Time: 4 hours
Elevation Gain/Loss: 1,000'/1,000′
Difficulty: Moderately strenuous
Trail Use: Suitable for backpacking, dogs allowed
Even in the warm month of July, with the creek ebbing, Barker Valley could still be delightful. Barker Valley perches squarely in one of the more remote corners of Palomar Mountain, not in a designated wilderness area, but in a spot too small to qualify for that status.
Start off by hiking the old roadway, now titled Barker Valley Spur Trail, which gradually descends obliquely west down a hillside. On your way down, keep an eye out for bald eagles in the sky. A number of these raptors roost in old snags on the shore of nearby Lake Henshaw during the winter.
Hike for 1.7 miles on a gradual descent until the old roadbed switches back sharply to the left. Continue around the U-curve, and within 0.1 mile, veer to the right on a newer trail that lazily zigzags down a dry slope and into oak-rimmed Barker Valley, 3.1 miles from your starting point. If you're looking for a campsite, they're abundant around here. Just remember to select one at least 100 feet away from the nearest water—in this case, the West Fork San Luis Rey River.
Barker Valley is notorious for cold-air drainage at night. I had the interesting experience of sweating out an 85°F July day and awakening the next morning to find frost along the stream.
A rugged set of falls and pools awaits adventurous hikers 1 mile downstream from the foot of the Barker Valley Spur Trail. These occur just below an old stone weir and gauging station. By following rough paths traversing the steep, brushy, north canyon wall, it's possible to reach hidden swimming holes worn in the water-polished rock. Wild trout can be found in the pools below the first falls. Don't attempt to explore this area unless you're adept at scrambling over steep terrain and across potentially slippery, waterpolished rock. An ill-timed slip in a couple of places could result in a deadly 50-foot plunge down a cascade.
When it's time to return, go back the same way. The consistently gradual trail is not in itself challenging, but it may prove difficult after many hours of exposure to the warm sun.
---
For more classic California hikes and backpacking trips, pick up a copy of the new edition of San Diego's hiking bible, Afoot & Afield: San Diego, revised by Scott Turner.