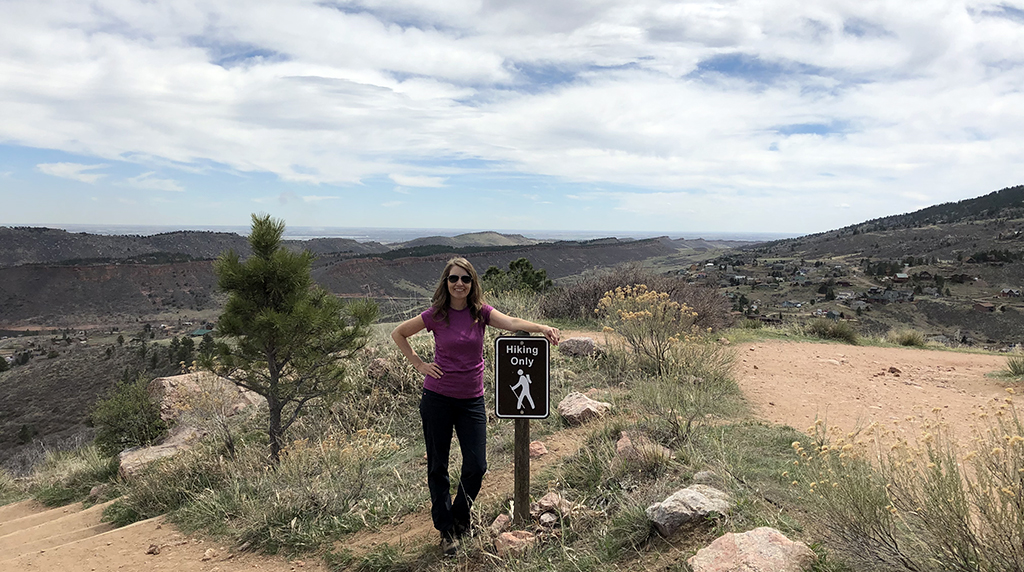 Getting Outside During a Time of Social Distancing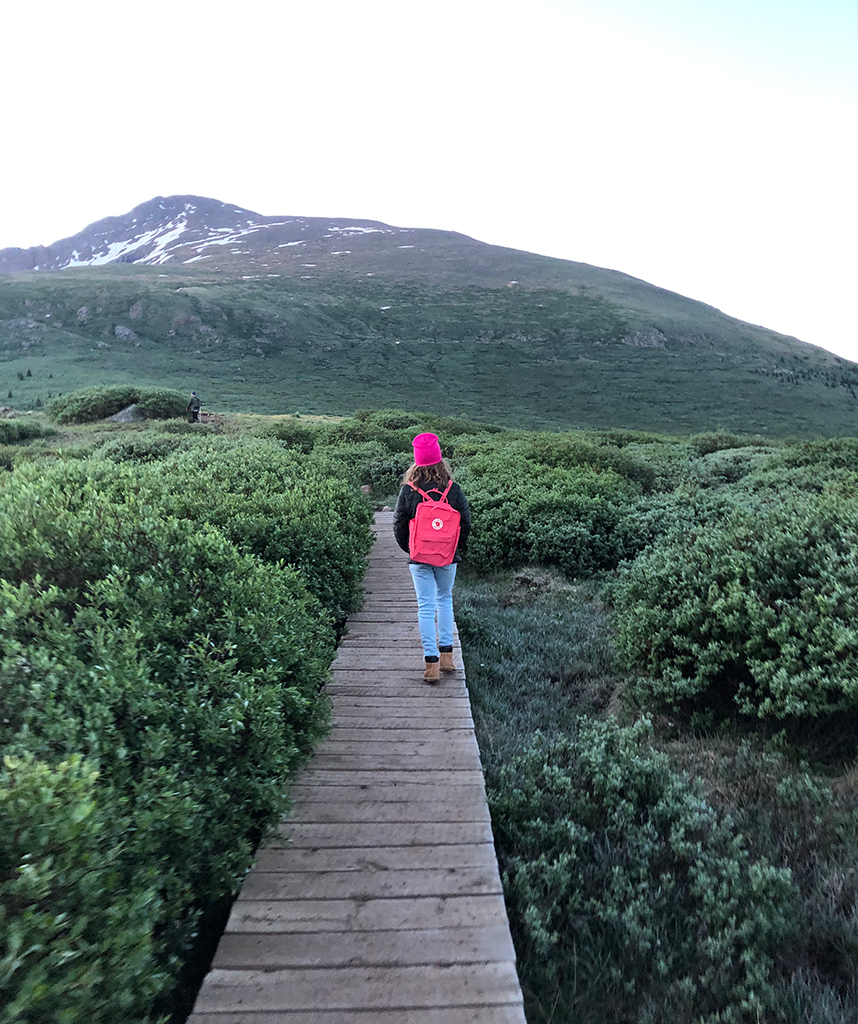 by Mindy Sink
As the concept of social distancing becomes a new temporary normal, there is an embracing of the simplicity of getting out in nature. It's true—and was before the spread of the COVID-19 virus—that time spent walking or hiking outdoors can have many health benefits, but it's also important to be safe.
As an author of books on walking and hiking in Colorado, I've got a few tips for how to be mindful of social distancing guidelines from health experts while enjoying a stroll. As a quick refresher, social distancing is a concept intended to reduce the spread of this illness by minimizing human contact. With fewer sick people, the impact on healthcare services might remain stable, experts suggest.
Before you hit the trail or path, keep the following in mind:
If you are feeling ill, please stay home and get that fresh air and sunshine through an open window; instead of going out, start making a calendar or plan for future walks and hikes. According to the Centers for Disease Control and Prevention, COVID-19 is spread through "respiratory droplets produced when an infected person coughs or sneezes" and someone less than 6 feet away inhales them. Also, those who are at higher risk of becoming severely ill from the virus should consider staying home for now.
This is no time to take unnecessary risks, so keep it simple. Hospitals and other healthcare facilities may be overwhelmed, and these are places where the sick (and their germs) will be. So do your best to keep out of the ER with a hiking injury. If there is potential for snow or ice on the trails, bring microspikes if you have them—or find a safer place to walk in just your shoes. One slip and fall can lead to broken bones.
Going solo is the ultimate in social distancing, but keep your loved ones in the loop about your plans. Call, text, or email where you plan to walk or hike and about what time you plan to be back. Give them a call or text them a photo of your outing when you return.
Make it a game or low-stakes competition with yourself or others to do a certain number of miles or walks per day or week, with incremental increases. For example, each title in the Walking series (which includes Walking Denver) has around 30 hikes for people to take around their city. Ask a friend if he or she is going to do these walks, too, and see who can finish the most in a week or 10 days.
Always leash your dog, now more than ever. It looks like dogs, cats, and other animals don't get this virus, but that doesn't mean the germs can't be on them. Your dog might be friendly and harmless and love people, but keep the pets close to you and away from others who are outside.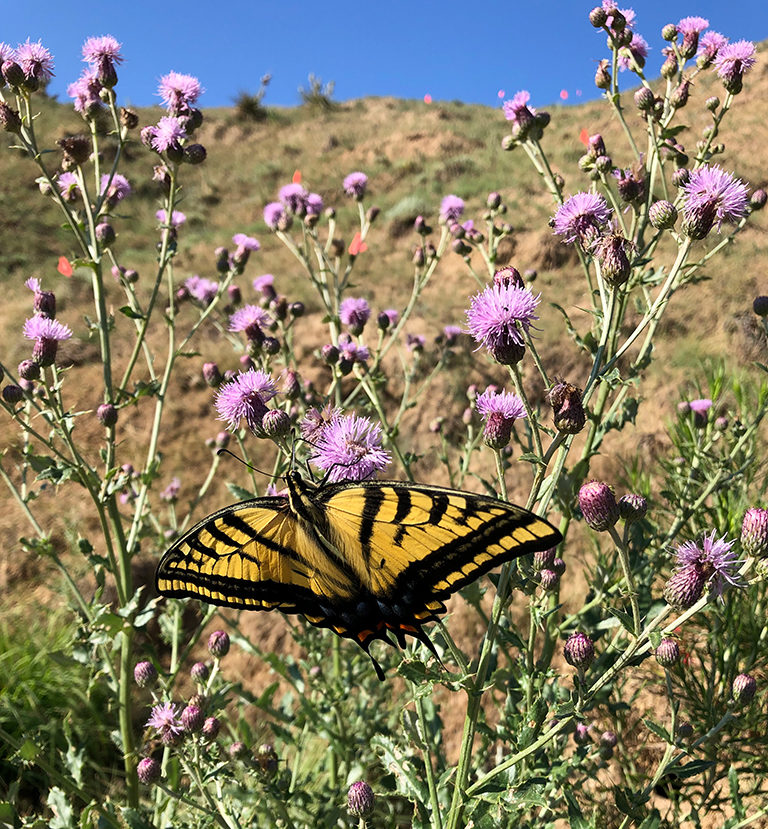 Got kids? This is going to be tough if they want playdates and can't have them, so time outside may become a necessity for everyone's mental health. Walks with playgrounds will be tempting, but remember that these communal surfaces should be off-limits for now. Instead, make it a game to count the number of birds or flowers you see along the way (no touching required). Make sure everyone uses the bathroom before leaving home, bring wipes along, and don't go so far that you have to rely on a public restroom before you get home. Talk ahead of time about lining up to wash hands as soon as you get inside again.
Check websites and/or social media for the land agency (city parks, U.S. Forest Service, county open space, etc.) where you plan to recreate ahead of time, as even some parks may be closed—not just because of the virus but also for muddy conditions (typical in spring-like weather), construction, or some other reason.
What if you aren't the only one there? If you feel more comfortable with being alone on that walk or hike, plan to go early in the morning. In my experience, no matter the season, about sunrise is when you will see far fewer people out. (Bring a headlamp if you will be hiking in dark conditions.) Chances are, though, that you will cross paths—quite literally—with other humans when you venture out, so take care to stay at a distance by stepping off the trail or walkway (without trampling plants) to let them pass rather than going shoulder to shoulder in passing. Or give them a gentle shout that you are approaching and need space to pass.
Hiking and walking are wonderful physical activities that rarely cost money or require special equipment. However, they are usually most enjoyable when you're prepared and thinking of others who may also want to use these places for all.
Mindy Sink is the author of Walking Denver and the upcoming edition of 60 Hikes Within 60 Miles: Denver and Boulder. She lives in Denver with her husband and their daughter.