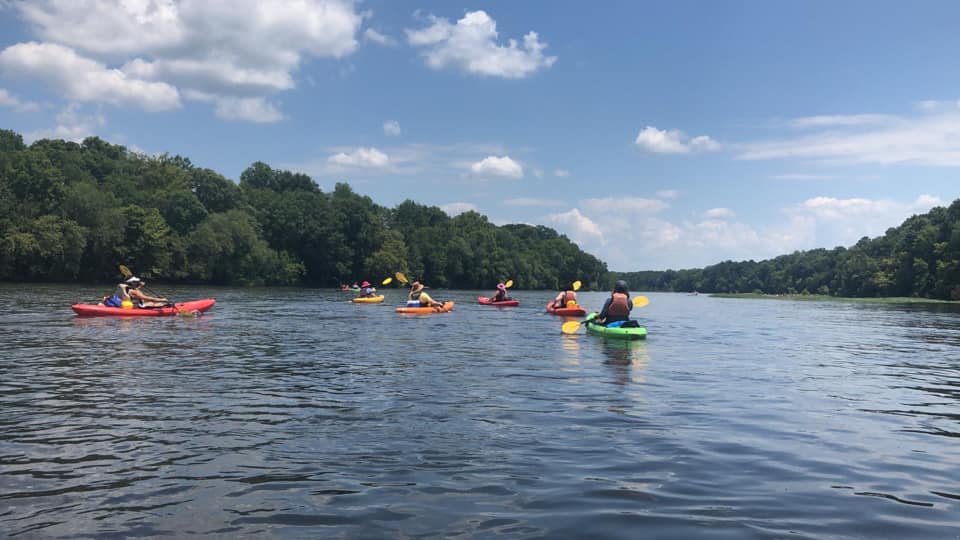 Confessions From A First-Time Paddler
At the risk of overgeneralizing, it seems as if avid outdoorspeople love every outdoor activity. Sure, we have favorites (mine is trail running), but chances are high that we will attempt and even enjoy other sports (I also like to backpack, swim, climb, cycle).
That's why it's a bit strange that it took me 32 years to go paddling on a river. My friends paddle, I live near great waterways, and hot Alabama summers are a perfect excuse to plan swims between rapids.
And yet. Last week I found myself nervously sitting in a rented kayak at the Coosa Outdoor Center with my PDF zipped up tight, wondering what I had gotten myself into. It didn't matter that this was going to be a relax float with a group of encouraging friends, or that the Class 3 rapids ahead were actually pretty easy. I had first-timer nerves.
The first few minutes were a laughable mix of learning how to paddle straight and letting go of the feeling that I need to keep up with the group. It's hard to be a beginner when you're used to being overly competitive. But I was working on a new skill and using different muscles. My ego needed to shut up.
Half an hour in. Break time to jump off cliffs! I was feeling good! I was feeling strong! I was feeling like we had paddled so far already. And then I turned around and saw we had barely left the put-in. Time to check my ego and expectations again!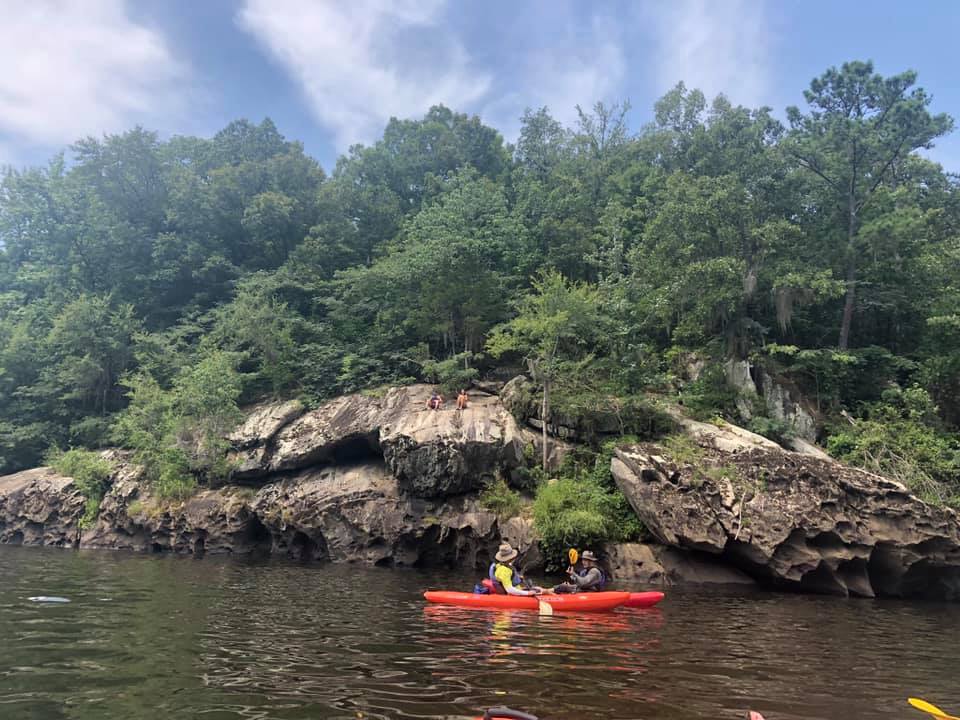 The first stretch of whitewater ahead. I knew how to paddle it and reviewed it over and over with my friends. Still I found myself with sweaty palms and a racing heart. But then I successfully made it through the (very easy) rapids and felt that jolt of adrenaline you get when you've just conquered something new and fun. And I was hooked!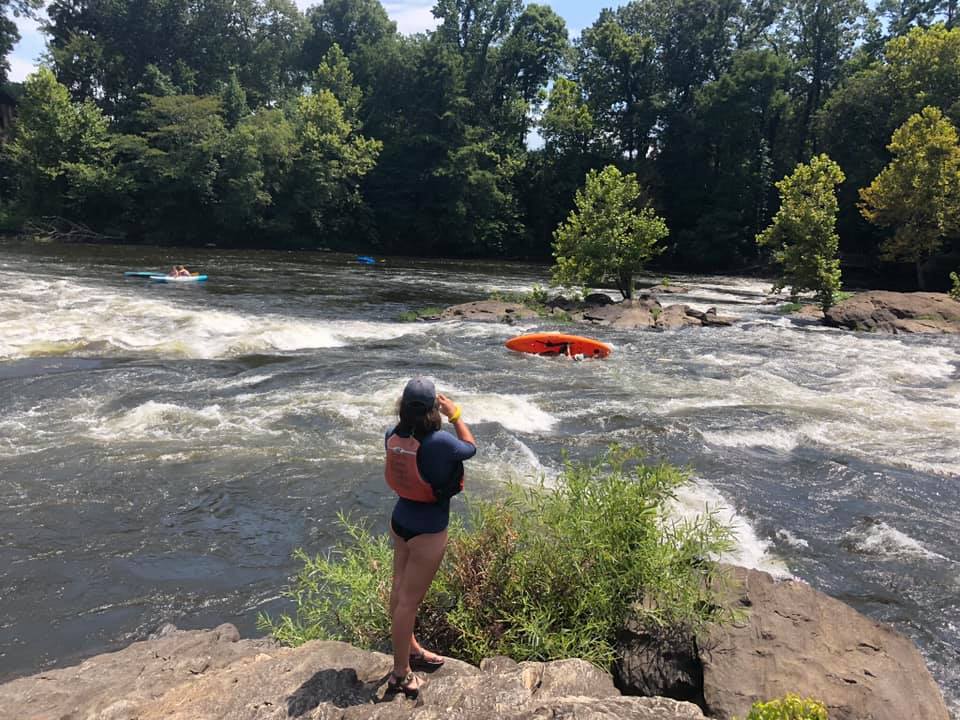 The rest of the trip was wonderful. The more time I spent on the water, the more comfortable and relaxed I felt. And by the time we hauled our boats out of the water and onto the shore, I was already planning my next paddle.