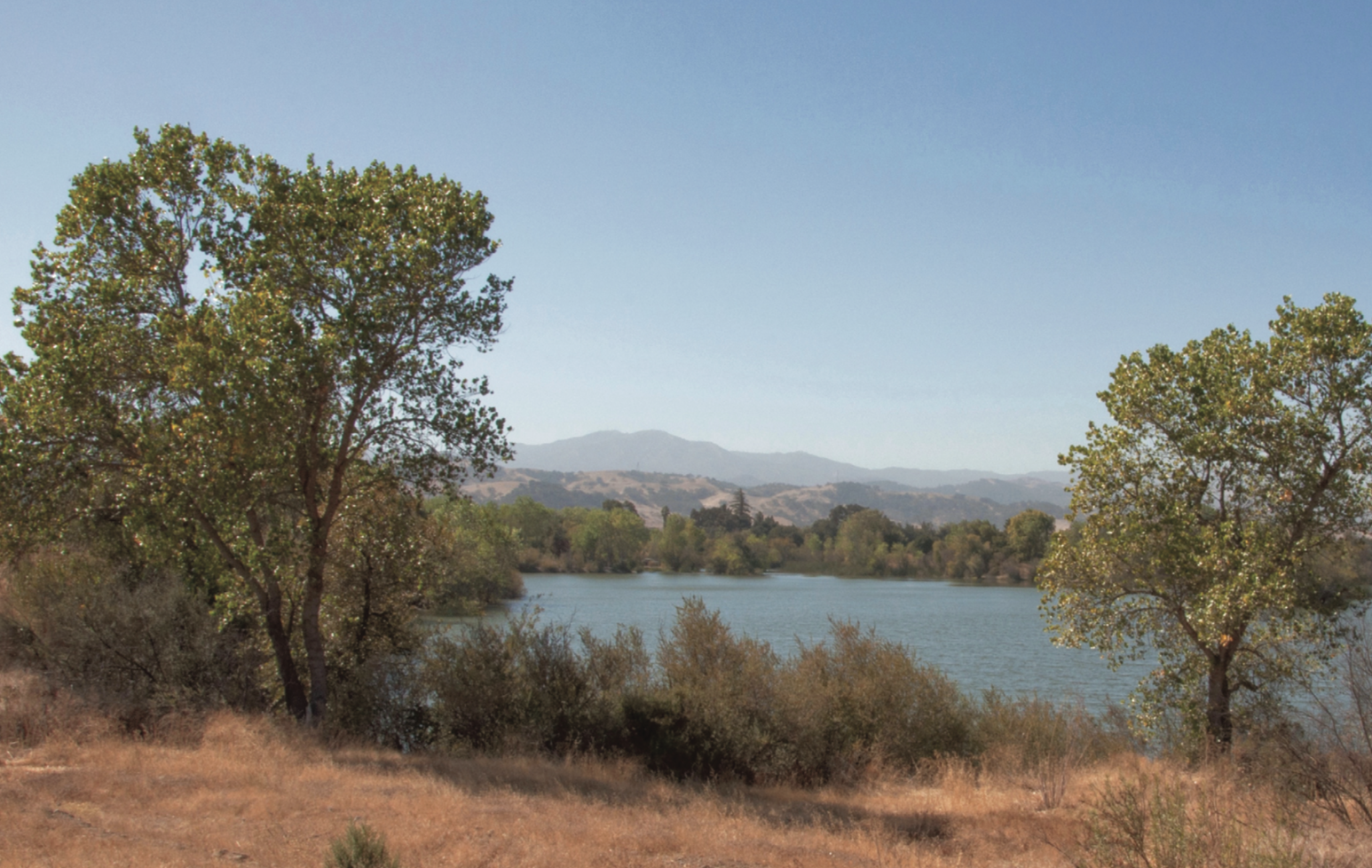 Where Can You Take Your Dog Hiking on the Bay Area Ridge Trail
The Bay Area Ridge Trail has 375 scenic miles just waiting for you to explore. And it's only natural that you'd want to bring along your favorite hiking friend, your dog. But the Bay Area Ridge Trail is actually broken up into many segments, each owned by a different public agency or private entity, and each with their own set of rules and regulations. Rules regarding dogs range from their prohibition on trails altogether to simply requiring them to be under voice control.
Fear not! The new edition of Bay Area Ridge Trail by Elizabeth Byers lists out each section, the different jurisdictions, and the varying rules to follow. Here are some great sections of the trail where you and your pup can share some miles together.
The North Bay
Lucas Valley Open Space Preserve

Length: 3.2 miles one-way (plus 3.2-mile return to trailhead)
Elevation Gain: 1,115′ one-way
Accessibility: Hikers, equestrians, and mountain bikers
Agency/landowner: Marin County Open Space District and Lucasfilm Ltd.
Regulations: Dogs allowed under voice control on fire roads and must be leashed on singletrack trails
Climb through grassland and some woodland to 1,800-foot Big Rock Ridge, the second-highest peak in Marin County From here you can take in stellar views of Marin's mountains and valleys The route is situated mostly on a well-graded singletrack trail, except for the fire road at the top, which has some steep sections This is an exposed south-facing slope and all uphill, best traveled on cool mornings in summer or bright sunny days in winter.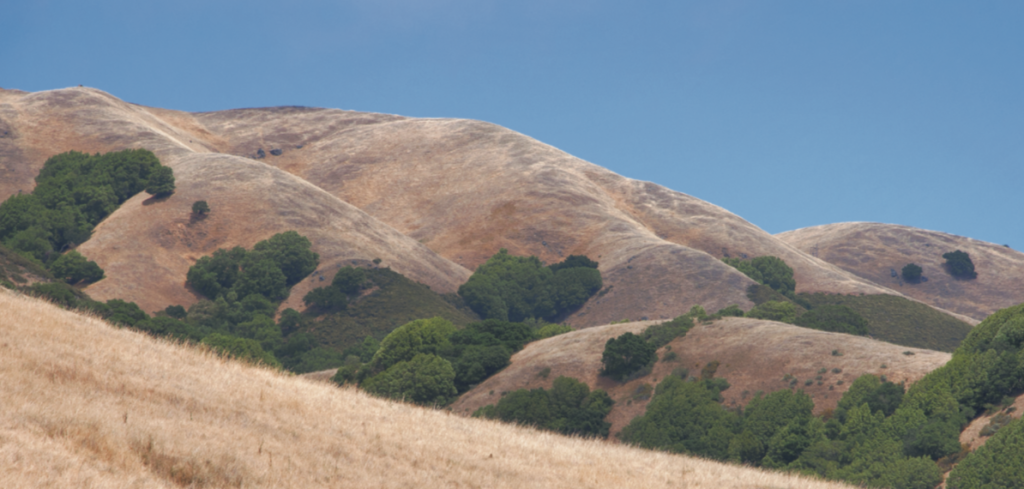 The East Bay
Length: 1.4 miles one-way (plus 1.4-mile return to trailhead).
Elevation Gain/Loss: 480'/20′ one-way
Accessibility: Hikers, equestrians, and mountain bikers
Agency: John Muir Land Trust
Regulations: Open sunrise–sunset. Dogs must be leashed in picnic areas but are allowed under voice control on trails.
Fernandez Ranch is the quintessential California landscape of open grassland and oak–bay woodland. The Ridge Trail, also a section of the Carquinez Strait Scenic Loop Trail, passes through varied habitats, and both sun and shade, before it reaches the Pinole Valley Watershed Visit in the spring to see the green hills covered in poppies, lupine, and Mount Diablo sunflower.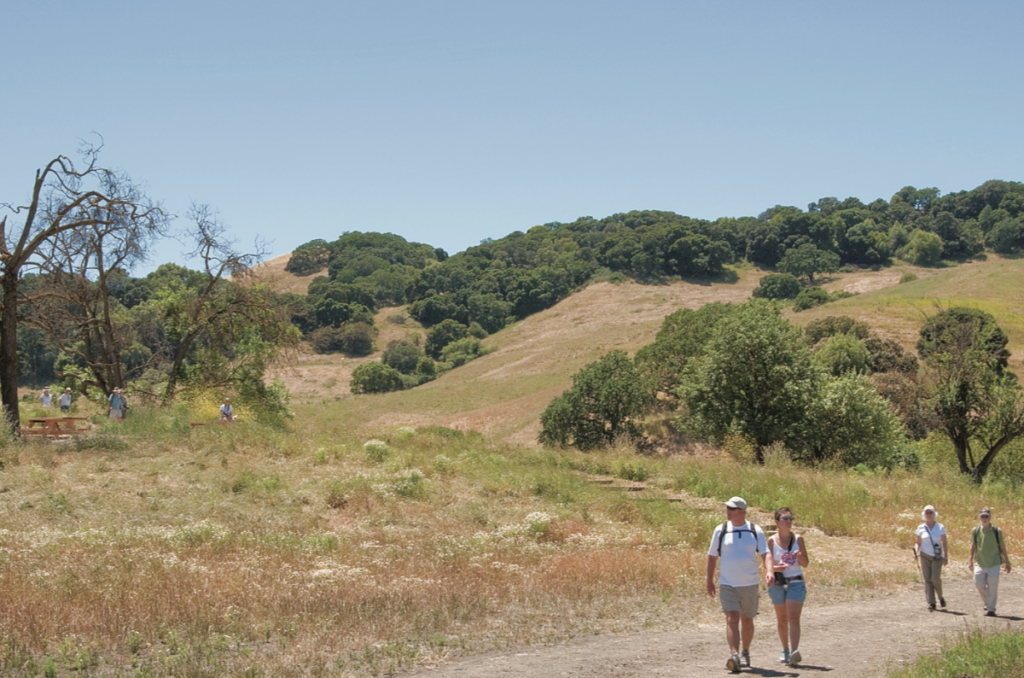 The South Bay
Coyote Creek Parkway South
Length: 9.2 miles one-way; car shuttle possible
Elevation Gain: 150′ one-way
Accessibility: Hikers, bicyclists, equestrians, and wheelchair users. Equestrians use alternative marked trail.
Agencies: Santa Clara County Parks, City of San José, and Santa Clara Valley Water District
Regulations: Metcalf Park and Anderson Lake County Park open 8 a.m.–sunset. Dogs must be leashed.
Take a creekside stroll or ride through the undeveloped broad Coyote Creek flood- plain. The trail provides an opportunity to appreciate what the Santa Clara Valley looked like before it was developed. The entire route follows a level paved trail (with a separate unpaved path for horses). Much of the trail is in the sun, so plan the trip for cooler weather.