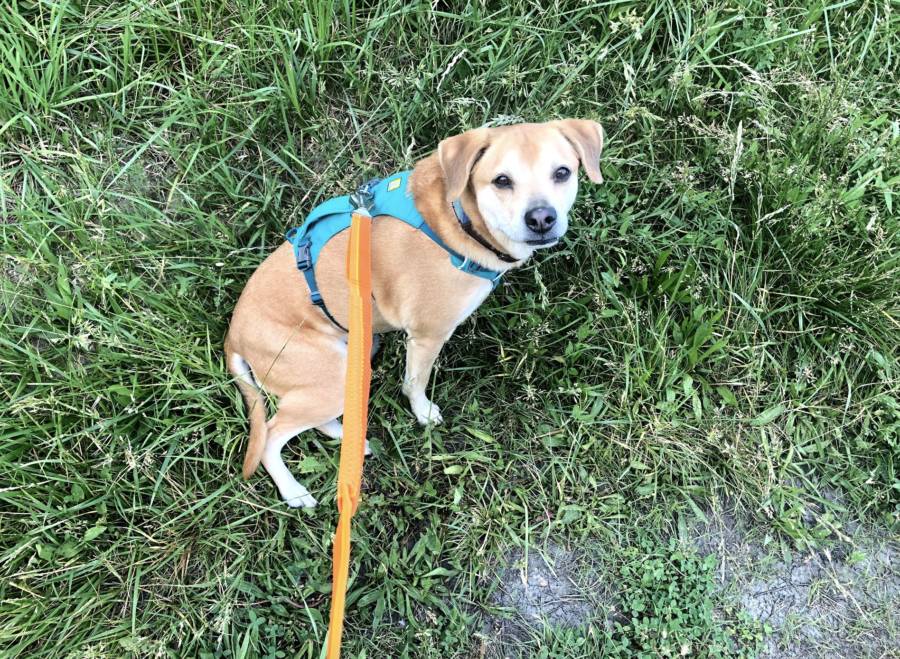 The Best Run We've Ever Had. Ever.
Take a group of dogs out of an animal shelter, add in some very excited runners, sprinkle it with some great new products, and you get the best event I have ever attended at Outdoor Retailer and the best run I have ever had.
Ruffwear partnered with the Max Fund No-Kill Animal Adoption Shelter and invited a group of runners to log some morning miles with adorable, adoptable dogs.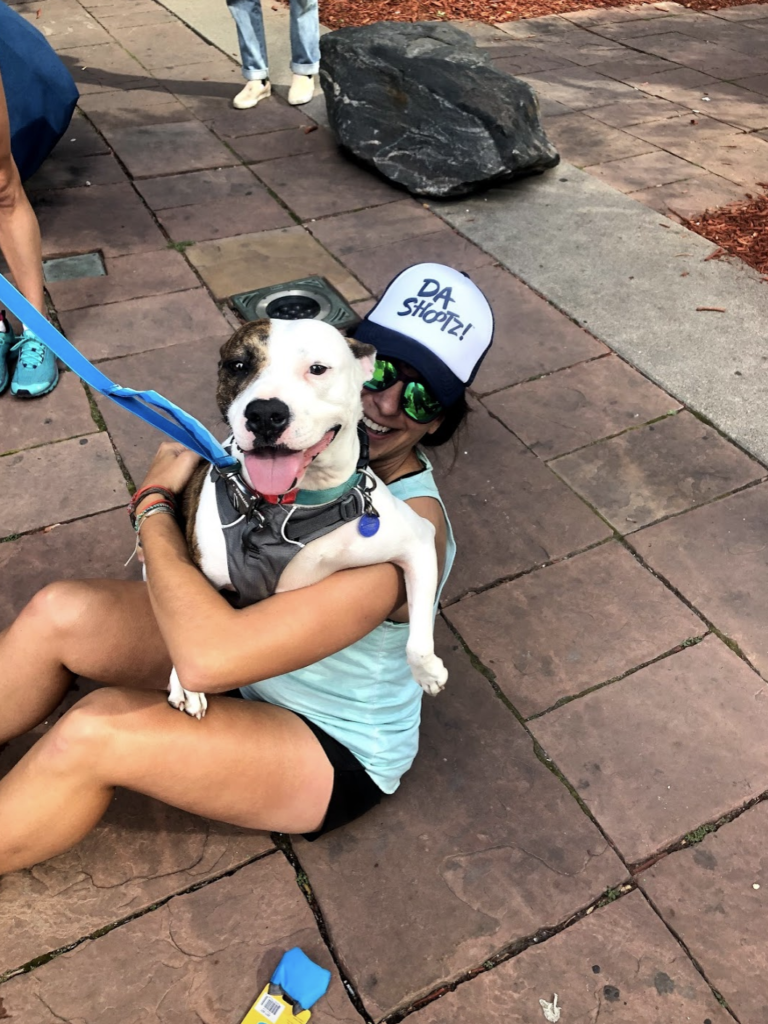 The runners
Accomplished ultrarunning athlete, author, and dog lover Krissy Moehl joined us for the run. While the shelter dogs were the stars of the show (sorry, Krissy!), it was great fun to run alongside such an inspirational athlete and listen to her stories about her own shelter dog, PD.
I am not a fast runner by any means, so I soaked in the opportunity to run alongside Krissy. I also hope that by sharing miles, maybe I absorbed some of Krissy's talent. Maybe. Probably not.
The pups
Imagine your best day, multiply it by 10, and you still cannot grasp how happy these doggos were while running in their new Ruffwear harnesses through the streets of Denver. They were showered with pets and hugs and love and treats and new collars, then got to stretch their legs and run along the water.
My running partner was a sweet, shy, timid little pup named Ella who seemed unsure of this early morning meeting. But as soon as we started trotting along, Ella's ears perked up, her tail became untucked, and she ran with a big smile on her face. My expert opinion is that Ella will make a great trail running companion—she preferred running on the dirt and grass over the pavement, she skipped on rocks like a pro, and she did not pull on the leash. 10/10 recommend someone in Colorado adopting Ella!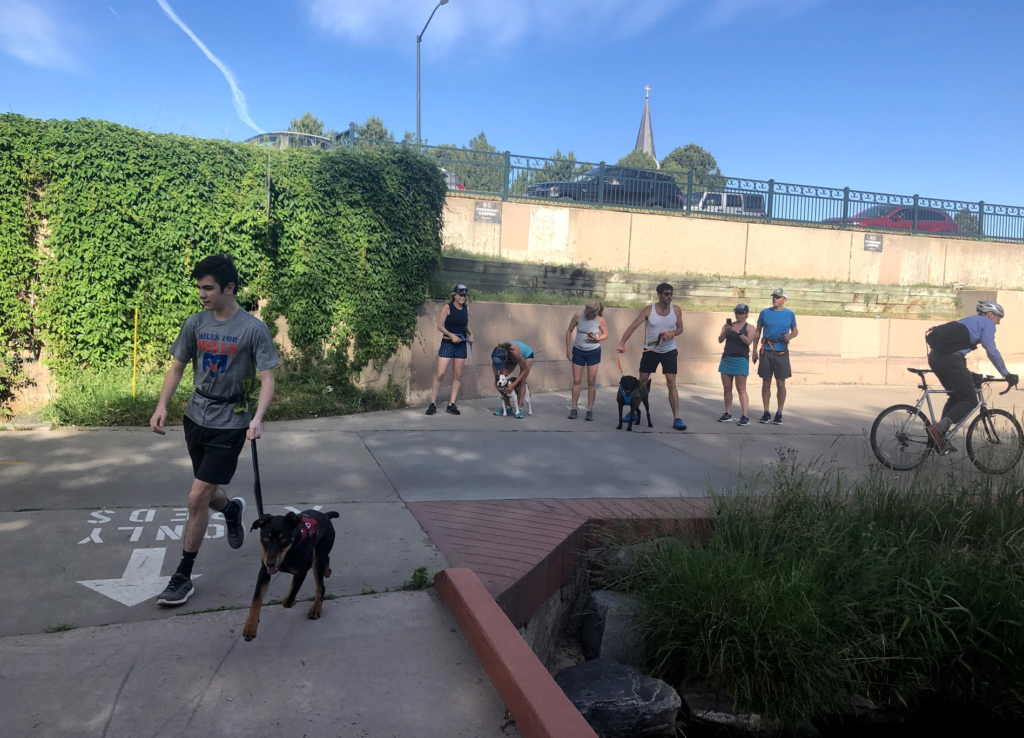 The brand
Ruffwear was a great host! They taught us how to properly use the harnesses and how to put the Roamer leash around our waists so that our hands would be free for pets and photos. At the end of the run, each dog got a shiny new collar and leash. And as an unexpected bonus, we all got to take home their collapsible bowls to keep our own adventure pups well-hydrated on trail runs!