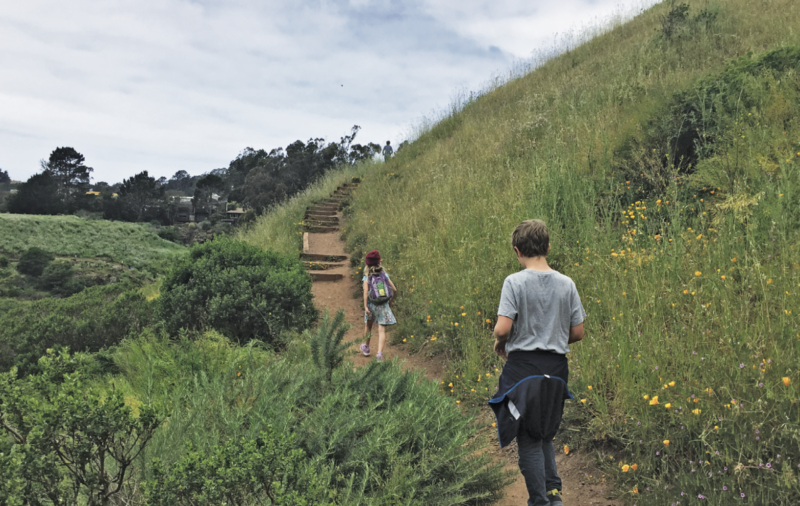 San Francisco walks for every springtime inclination
San Francisco's ever-changing palette of shifting fog interspersed with shafting rays of light provides a dramatic background that easily sweeps you off your feet (perhaps even quite literally if you're standing on a windswept coastal cliff). And while at times it might be hard to discern whether your heart is racing from climbing the steep streets or the company you keep, there is no denying that San Francisco has always been a city of great passion. From the raucous dance halls of the gold rush era to the patchouli-scented Summer of Love to the flapping rainbow flags of the Castro and beyond, this is a city that prides itself on embracing love in all its forms.
As the city's well-watered hillsides take full bloom, allow us to highlight a few of San Francisco's most captivating springtime escapes, although really the possibilities are endless. You can find all these walks and more in the new Walking San Francisco.
Where the wild things are: To escape the urban confines of the city, follow the unpaved carriage roads of Glen Park that lead to the wild wonderland of Glen Canyon, home to elusive coyotes, soaring raptors, and miles of trails waiting to be enjoyed. Back in Glen Park, cozy restaurants, fragrant bakeries, and live jazz at a bookstore welcome you gently back to city life.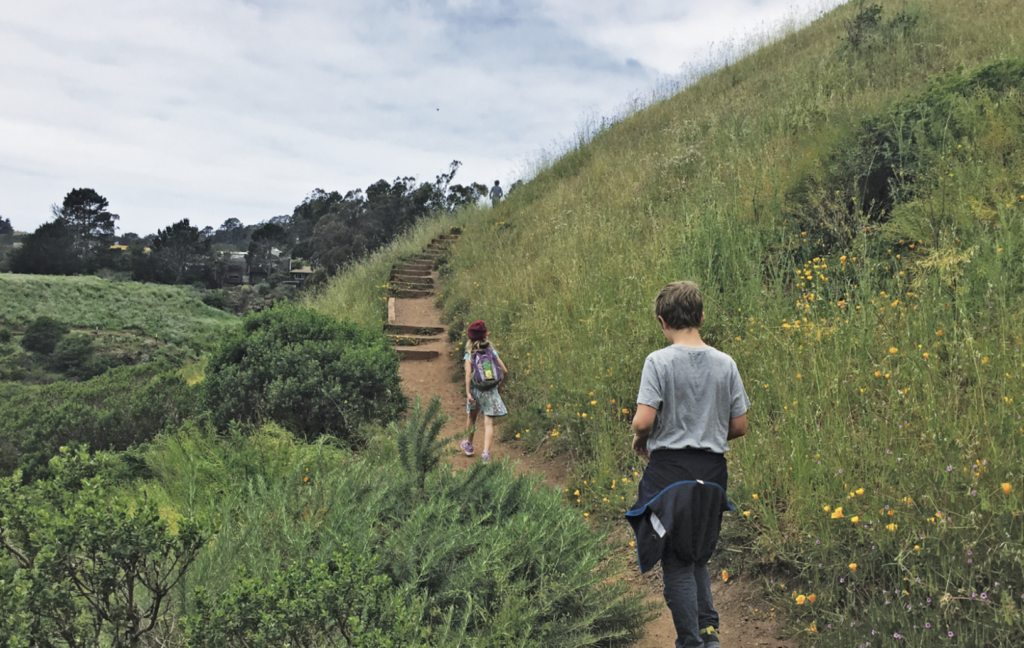 Where turf meets surf: Nature reigns supreme at Land's End, where coastal trails wend their way to a labyrinth with views of the golden gate, sandy beaches beckon you to try your hand at balancing rocks, and sweeping ocean vistas vie for your attention with bending cypress trees. If the weather turns chilly, you can duck into a cliffside eatery to watch the sun sink into the Pacific.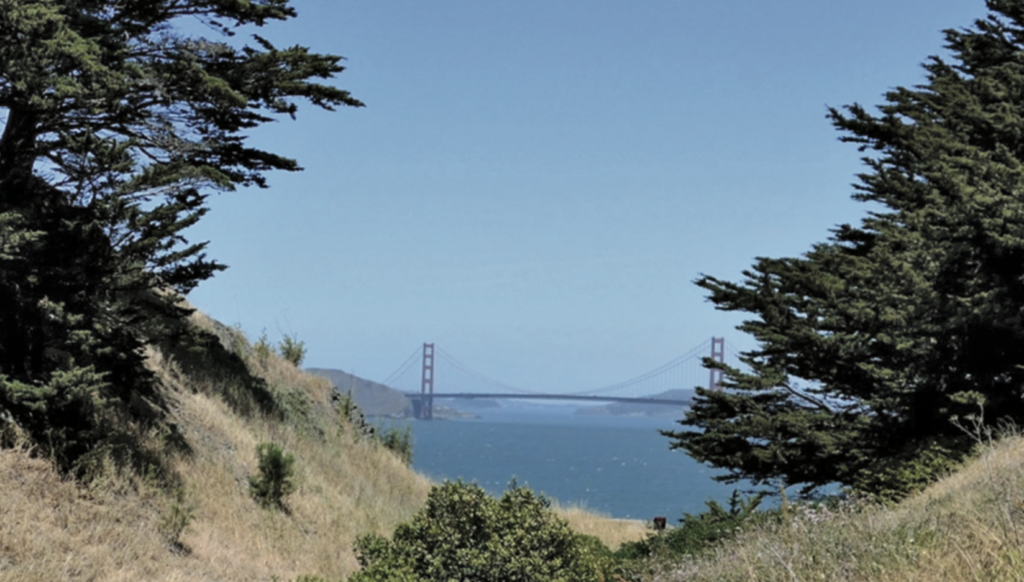 Secret hideaways of a Bohemian past: Russian Hill's lush pedestrian lanes, curving flower-strewn streets, and tiny parks boasting peekaboo views of downtown could easily set the scene for a love story or three. Indeed, fans of Armistead Maupin's Tales of the City will delight in walking Macondray Lane, said to be the inspiration for the fictitious Barbary Lane. A scoop from the original Swensen's ice-cream parlor adds a sweet finish to your adventure.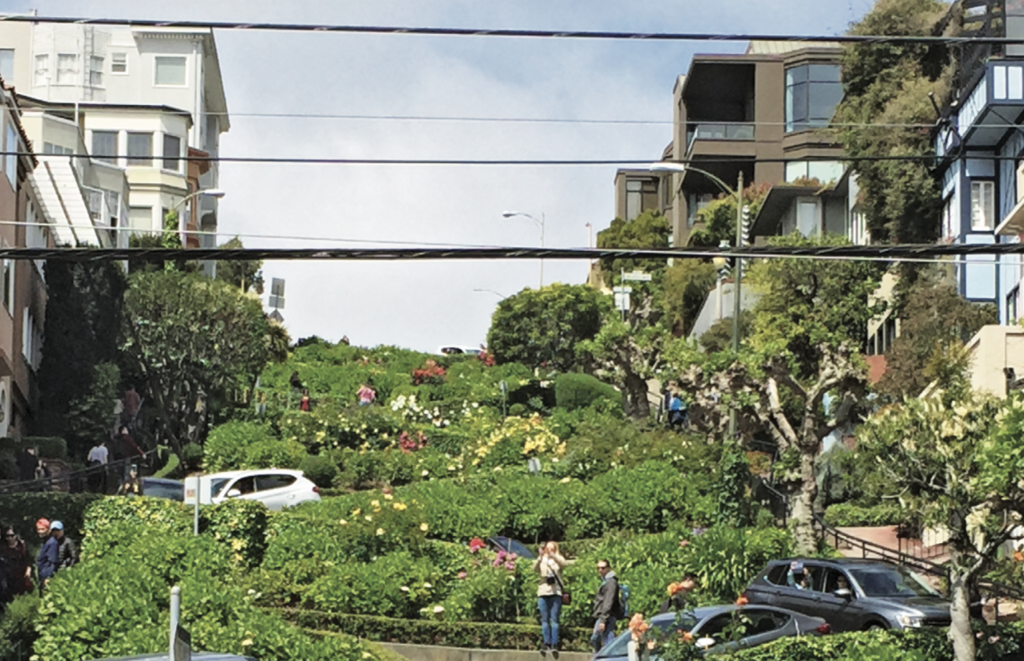 I'll have what you're having: Follow in the footsteps of raucous pirates, boundary-pushing writers, and community-minded Italians by bellying up to the bar for a drink and some live music on our North Beach bar hop. While most of the barbary coast bawdiness is now the stuff of legend, you can still quaff a pisco punch or an Italian-grade espresso and create your own tall tale.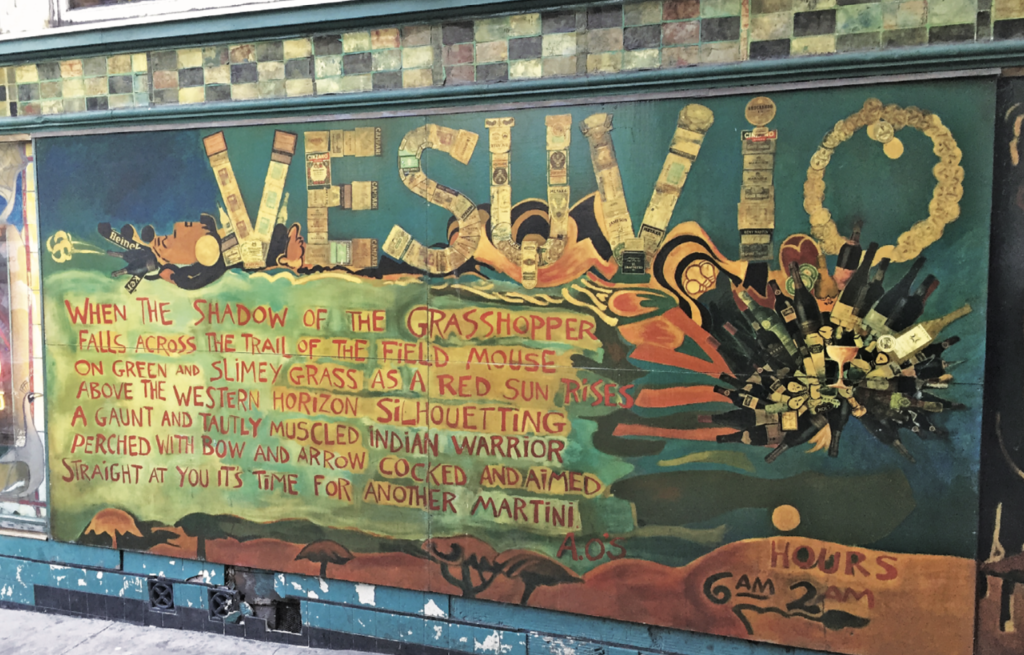 Somewhere over the rainbow: A stroll along Upper Market to Castro Street leads you into the heart of one of the world's most celebrated epicenters of gay pride. Here you are rewarded with endless dining and drinking opportunities and gorgeous multi-colored Victorian homes. Throw in a civil rights museum, a fabulous historic movie palace, and an independent bookstore, and you have the makings for a near perfect walking date.