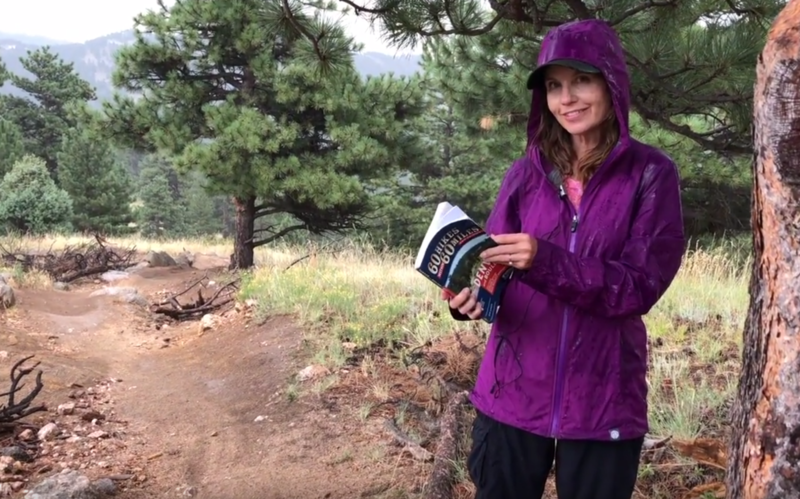 5 Reasons Why Guidebooks are Still Cool to Use
We are living in the future. The Jetson age. We have driver-less cars and talk to robots inside our homes and carry powerful computers in our pockets. It's great. It's really great.
Only sometimes it's nice to go old-school. Do a throwback to an easier, simpler time. Don some high-waisted jeans, put your hair in a scrunchie, and throw your trapper keeper into your backpack.
While guidebooks have never gone out of style, they certainly have some modern-day competition with apps, blogs, and even ebooks. But that doesn't trouble us one bit. Print books are far superior to their technological cousins. Here's why.
They're aspirational without being in-your-face annoying
So many studies show that looking at social media and seeing the seemingly-perfect lives of other people make you feel worse about yourself. There are only so many outdoor "influencer" photos we can look at before our eyes roll out of our heads. Guidebooks, on the other hand, feature the same (if not better!) photos that make you want to visit a destination, not hate your life.
You can mark them up to your heart's content
Highlight important facts. Make notes in the margins. Journal about your experience. Write packing lists. Rip out pages to take with you. Guidebooks are meant to be used and abused. Or, as we like to say, they're meant to be well-loved.
You can proudly display them around your house
Sure, books are meant to be read. But they're also meant to be casually placed on coffee tables amid candles and succulents or impressively stacked in bookshelves. That way, when your friends come over or you take that spontaneous Instagram photo of your house, everyone can be amazed at your outdoor ambitions.
They're retro
Raise your hand if you own a typewriter or record player. Things are cool, then they become lame, then they eventually become cool again. It's the circle of life. Guidebooks are like that, too. Who wants to use GPS or a map app when you can use a topo map or a compass! Though we always recommend using updated editions of guidebooks, because trails change and you don't want to get lost!
They can keep you alive in the backcountry
If you haven't noticed, guidebooks are made of paper. They don't need a battery or WiFi or cell phone service. Therefore, they are the perfect backcountry partner. Refer to it often to make sure you're on the right trail and not hiking toward a cliff or slot canyon, and use your phone for photos only.