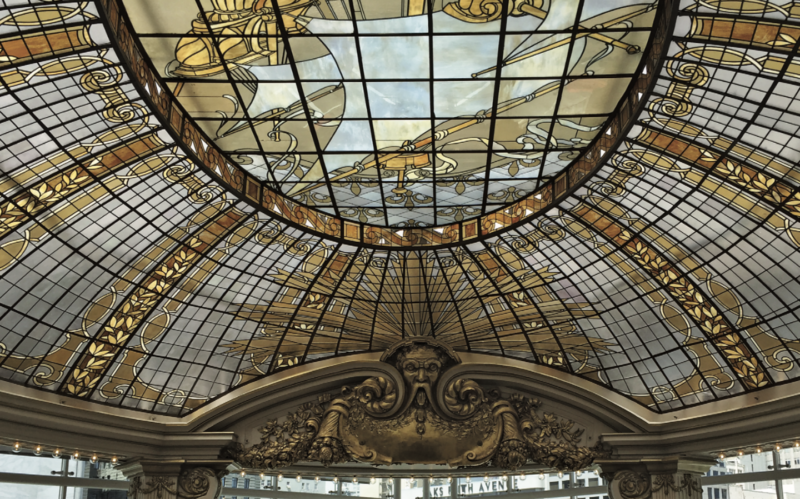 Art, Money, Scandal, and Real Estate: A San Francisco Love Story
Posted on
February 12, 2019
In honor of Valentine's Day, and to coincide with the new release of Walking San Francisco, it seems fitting to highlight a love story that traverses several very walkable San Francisco neighborhoods. Join us as author Kathleen Dodge Doherty rolls back the clock and turns the spotlight on Alma de Bretteville, a brazen woman of passionate love.
Our story begins in the middle of Union Square, atop the Dewey Monument. Or, to be more exact, with the young model who posed for the soaring centerpiece. Born in 1881, Alma de Bretteville was the daughter of Danish immigrants living in the sand-swept no-man's-land of today's Sunset District. To help pay for art classes, Alma supported herself by modeling for other artists. It helped that she was beautiful and tall; but it especially didn't hurt that she was willing to pose in the buff.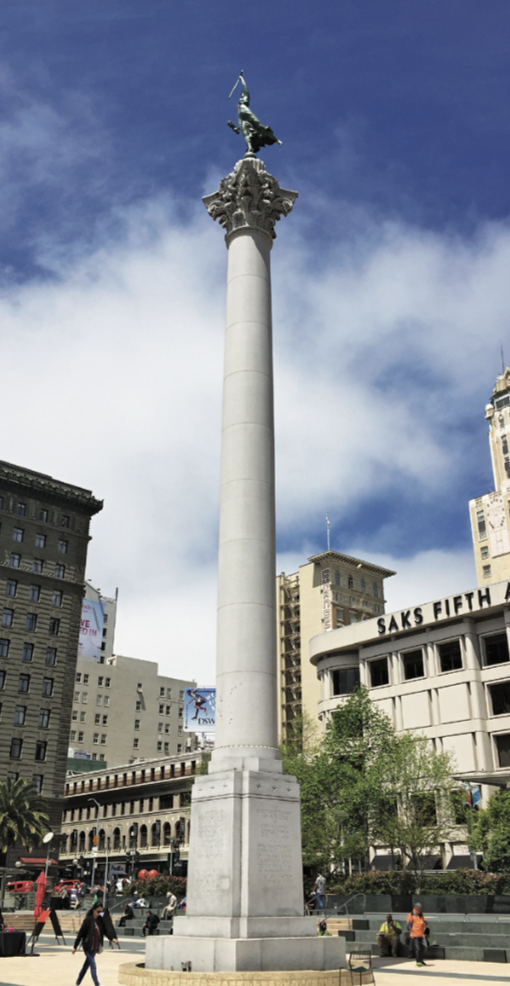 With her nude modeling, Alma increased both her livelihood and her notoriety. When sculptor Robert Ingersoll Aitken hired to her to model for his Dewey monument submission, her fate changed considerably, as she turned the head of notorious bachelor and sugar magnate heir Adolph Spreckels. A love affair was born, and Alma's pet name for her wealthy husband 23 years her senior later joined the modern lexicon as she boasted of her doting 'sugar daddy.'
But as the adage goes, "well-behaved women rarely make history," and Alma was anything but prim and proper. The well-heeled society crowd did not immediately embrace this brash, uneducated, outspoken beauty, and she turned her nose at them by smoking cigars in public, chugging martinis, and befriending drag queens.
But the snobbery from the elite did not affect the attention of her adoring Adolph. On the contrary, the wealthy heir gifted her with the opulent Spreckels mansion in Pacific Heights, where they threw lavish parties and rumors of skinny dipping in the pools ran rampant. In order to make sure that his beloved Alma's bay view was unimpeded, Adolf went so far as to buy the neighboring properties as well. Rather than destroy them to provide a clear view to the water, Alma insisted that several of the homes be relocated elsewhere. It's worth noting that their hedonism was matched by their philanthropic generosity, and Alma ran hugely successful charity auctions to raise money for war and depression relief efforts.
When Adolph died in 1924, he left Alma his fortune, making her the richest woman in the west. In her final years, Alma had a hand in the construction of the San Francisco Maritime Museum and the Legion of Honor. Her funeral, in 1968, was the largest the city had ever seen, and a fitting send off to one of San Francisco's most influential and unconventional women.
For more on Alma and all the neighborhoods she graced, pick up a copy of Walking San Francisco and follow in the footsteps of one of San Francisco's most colorful and passionate characters.