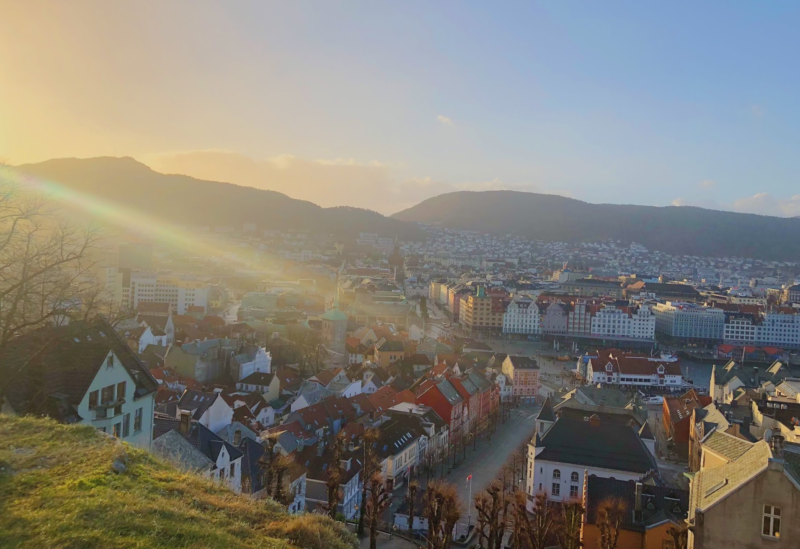 How to Hygge the Norwegian Way
Posted on
January 21, 2019
I spent a week in Norway over the holidays and became well-versed in the art of hygge. Hygge is actually a Danish term (Norwegians call it kos) but both words mean the same thing—creating a mood of coziness and comfort so that you can feel warm and happy inside. It's how Scandinavians survive their long, cold, dark winters.
I am all about anything that consists of warm drinks, fuzzy blankets, and books. I took a lot of time to extensively research the art of hygge so that I could bring back my findings to make winter (and overall life) in America more inviting and pleasant.
Here's how to hygge.
Drink hot beverages.
Hot beverages are hygge because they thaw your insides. Tea is a popular choice and you'll never bore of the flavors. Coffee is consumed at all hours of the day and night. I cannot confirm that hot toddies are popular there, but they are delicious and therefore acceptable.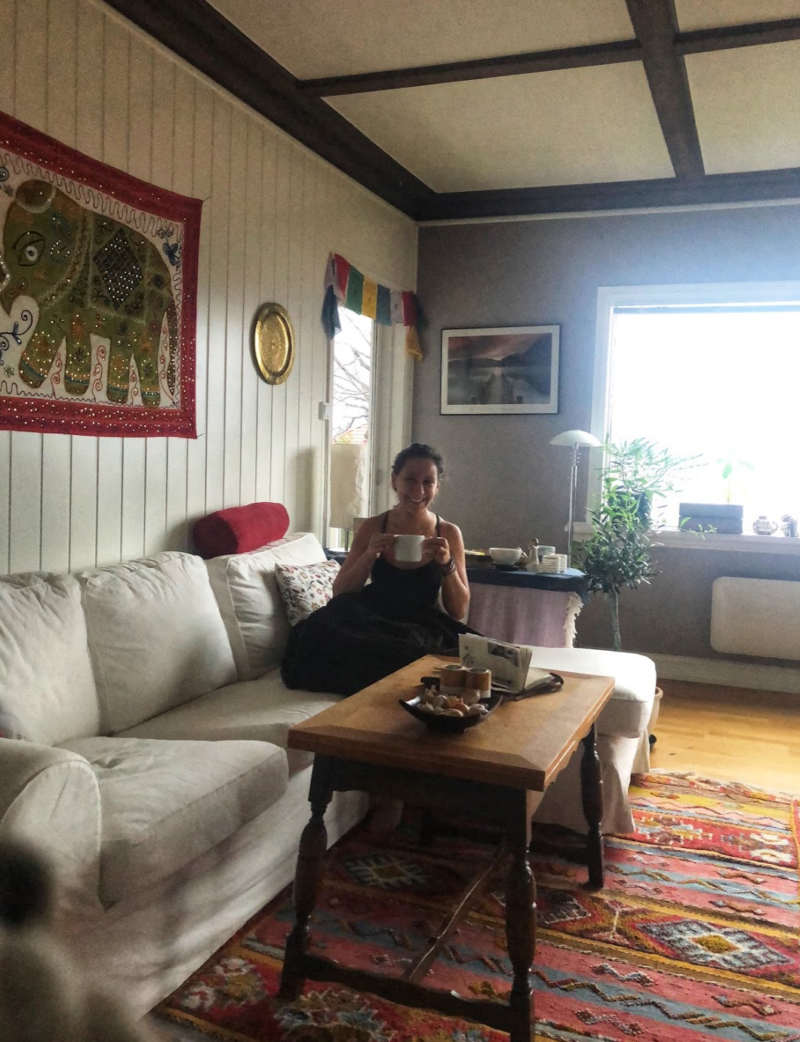 Gather candles.
They can be the same scent if you're Type A, but it's not necessary. Place them strategically throughout the rooms so that the light flickers ever-so-softly. Your house becomes a fire hazard, but at least it smells good and looks cozy.
Build a fire.
Nothing says hygge more than a crackling fire warming you from the outside in. This can be done inside where it's arguably more comfortable, or outside in a fire pit or roaring bonfire.
If you're outside, you're clearly a hearty soul and have Scandinavian blood running through your veins. Wrap yourself up with multiple layers of blankets. If you feel like a human burrito, you're doing it right.
Wrap yourself in fur.
Fake fur, that is! Fur blankets are a staple inside homes, fur seat covers decorate every outdoor cafe (because of course you still eat outdoors in the winter), and fur hats and hoods keep your head warm and cozy. I even used a small fur rug as a yoga mat!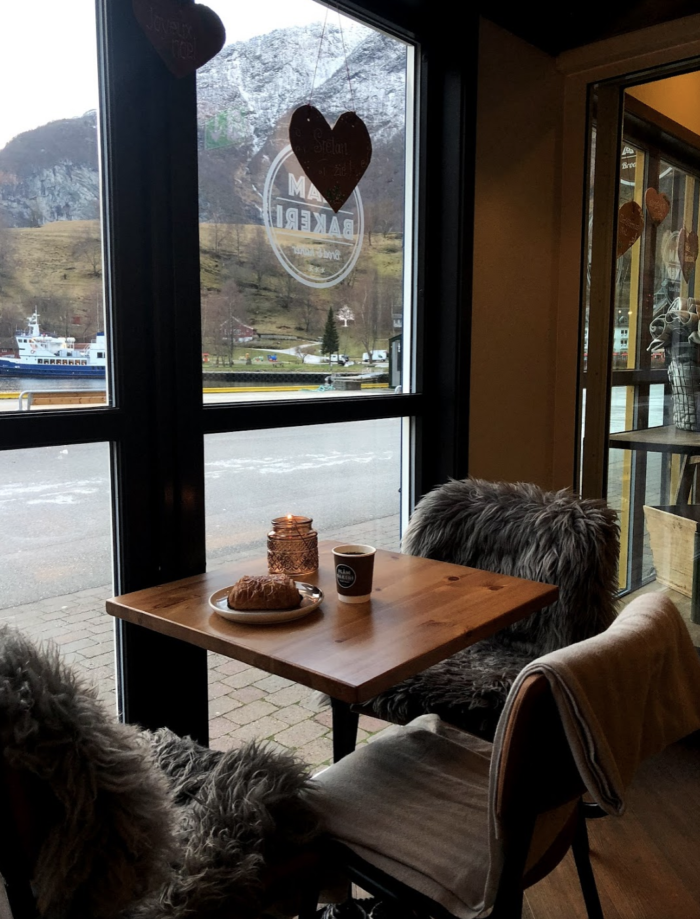 Hang out with friends.
There's nothing more comforting than getting together with some good friends. Have a cozy night in with a potluck full of comfort food, or pick a restaurant where you can sit near a fire.
Paint everything bright colors.
Winter can be very gray and depressing. What's the opposite of gray and depressing? Sunshine yellow, robin's egg blue, fire engine red, electric green. Take a page from the Norwegians and surround yourself with colors that make you smile.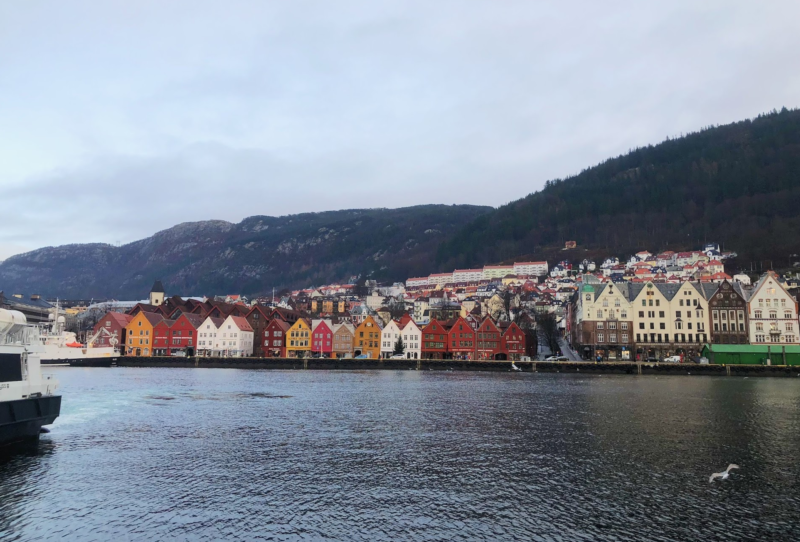 Go swimming.
Yes, really. The meaning of hygge is to have a feeling of coziness, not necessarily being physically cozy. I learned this firsthand when I was invited to a party to swim in the ocean. In the winter. In the freezing rain. At night. Nothing about that says "cozy," but yet it was. Friends were gathered together laughing and shrieking as they plunged into the frigid water. A traditional stew with meat and potatoes was served. Lifeguards handed us steaming cups of hot apple cider. A surprising amount of people huddled inside a sauna for warmth. It was the epitome of hygge.