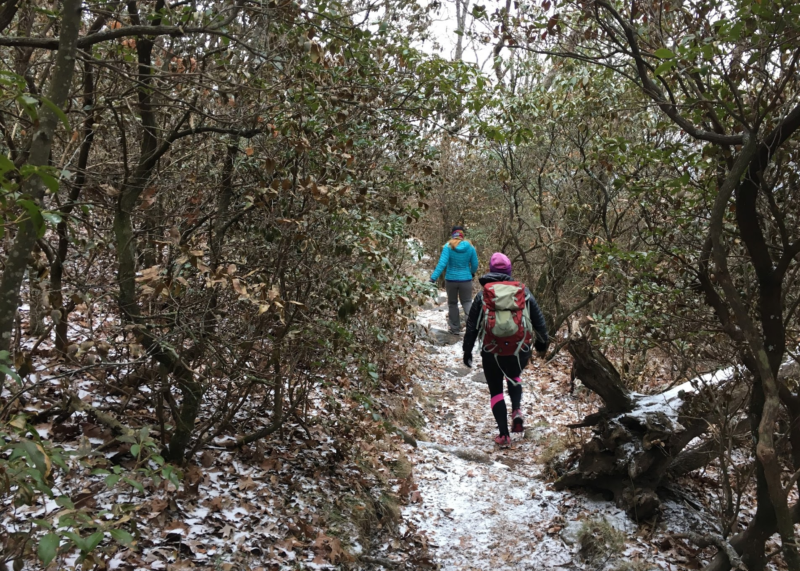 How Not to Celebrate Christmas in the Forest
Posted on
December 20, 2018
Christmas is great, celebrating the holidays is great, being joyful is great. We condone it all. But we are not going to bury the lede or try to pretend we're not about to go all Grinch on you right now.
There are right ways to celebrate Christmas, and there are wrong ways. The right way to celebrate is to use the long weekend to go camping and enjoy the holiday out in nature. The wrong way is to use the forest as an extension of your living room and turn your campsite into an Instagram set and Leave No Trace nightmare.
We are here to remind you of all the things that are better left for celebrations inside your house.
Don't—Decorate evergreen trees in the forest. Sure, it's a fun activity and looks cute in photos and gives people a happy surprise when they find it, but it's dangerous to the animals and not at all Leave No Trace-friendly.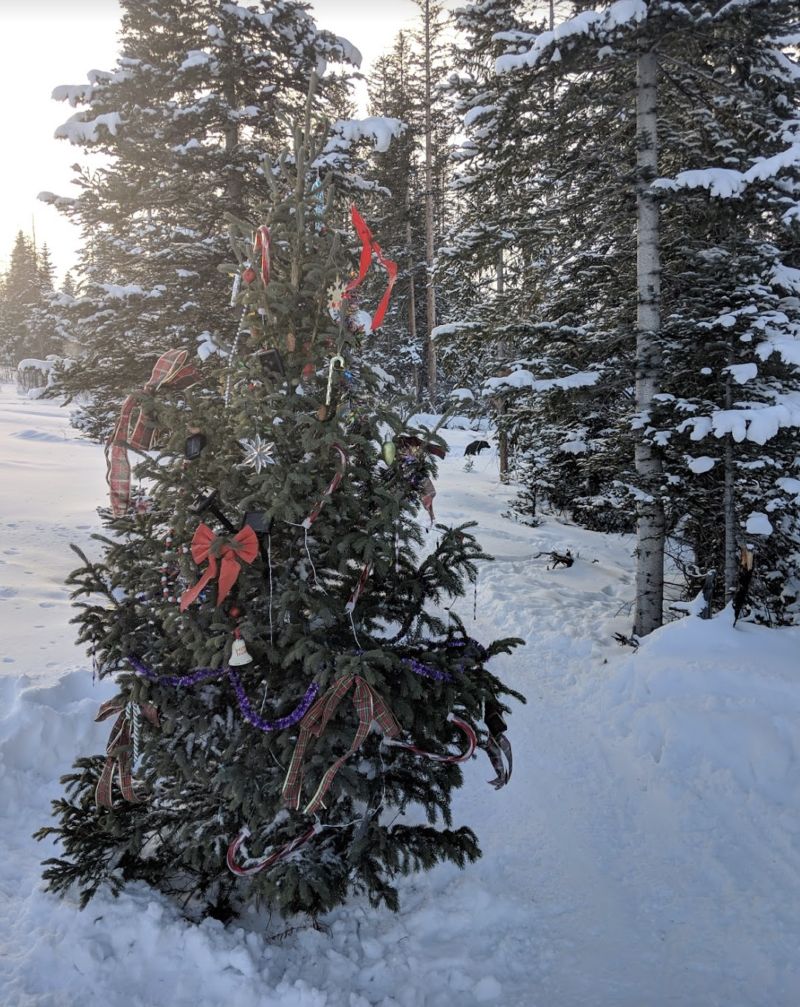 Do—Decorate your campsite. You can bring a little fake tree for inside your tent, set the picnic table nicely, throw a wreath onto your car or van or RV.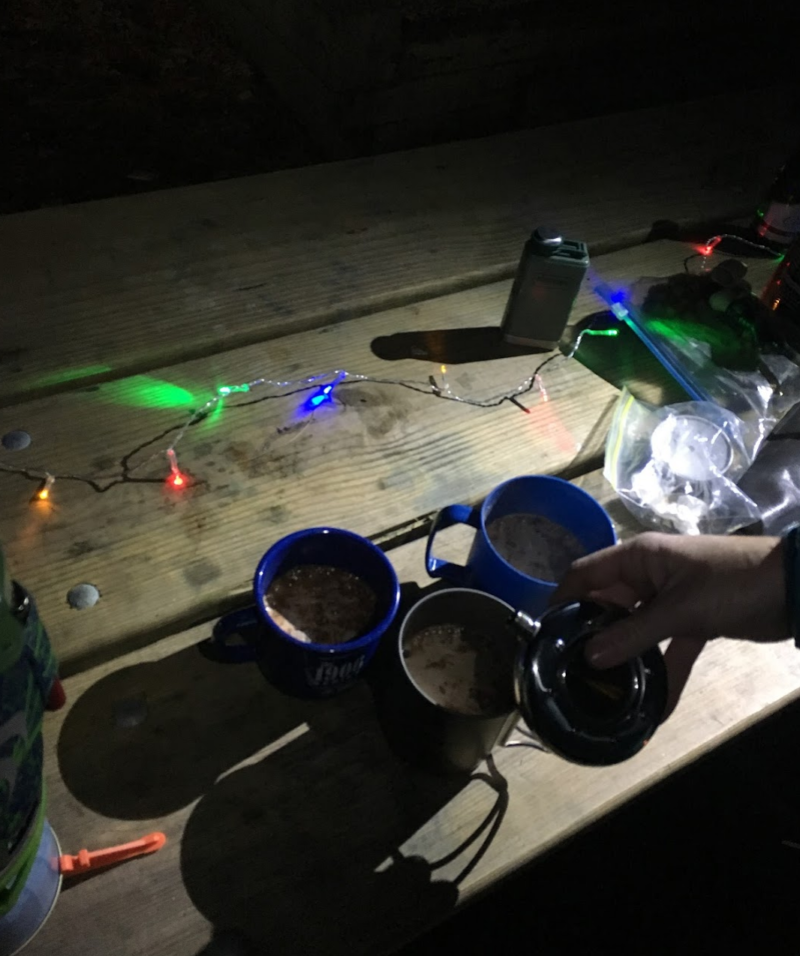 Don't—String lights on trees. This has become more of an issue over the years, and fragile environments like Joshua Tree National Park are suffering. Hanging lights for Insta likes is a surefire way to make Santa mad.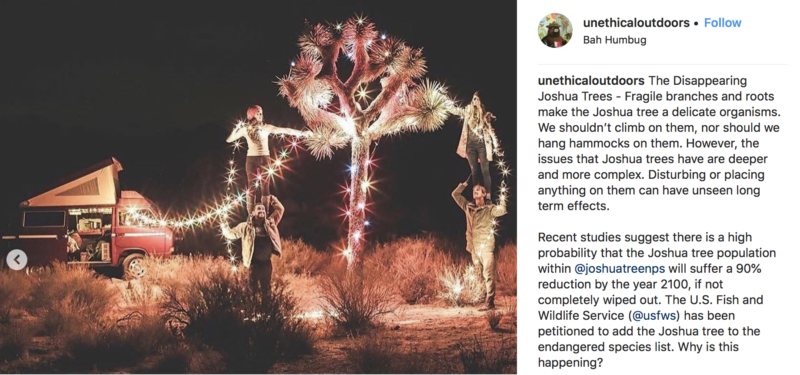 Do—String lights everywhere else but the trees. Hang them from your tent, your car, yourself, your dog, your pack, your partners. Go all Clark Griswold—as long as long as the lights aren't in the trees.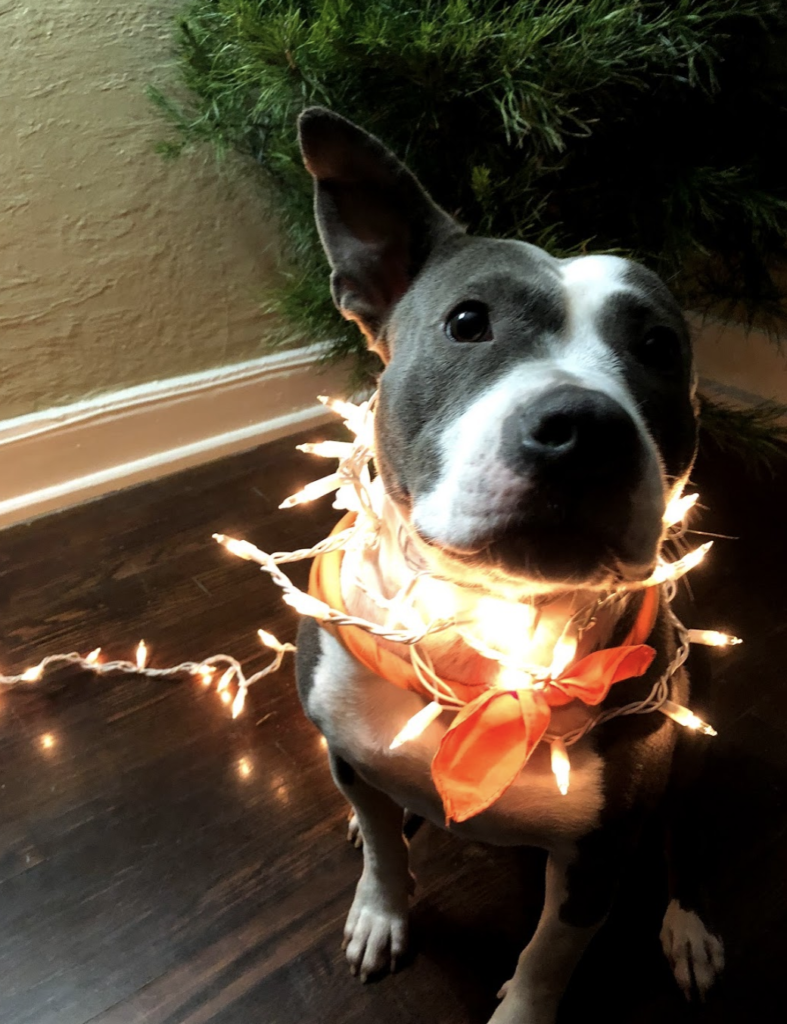 Don't—Spray fake snow. You'd think this one was a no-brainer, but it's not. Snow in a can is toxic to animals and harmful to the natural surfaces where you spray it.
Do—Go out in search of real snow. There's nothing stopping you from packing your car and going out to find a White Christmas. You can build a snowman, throw snowballs, and bundle up in a million layers.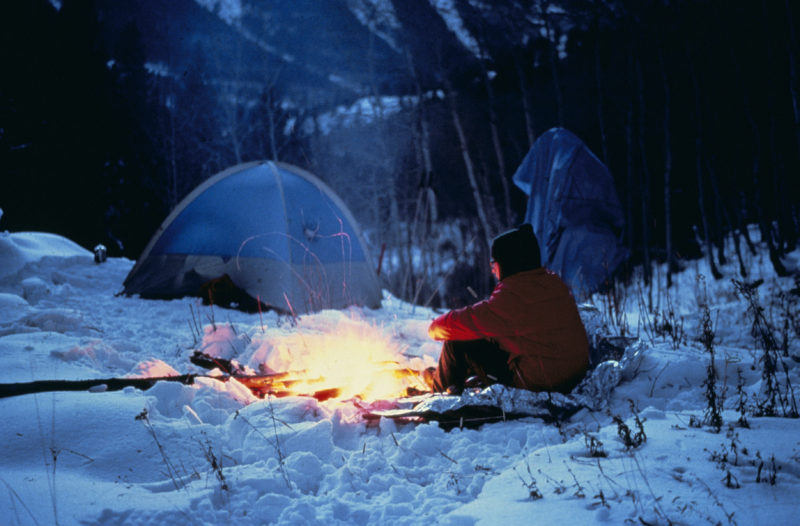 Don't—Cut branches off evergreen trees as decoration. Again, this does not follow Leave No Trace principles, and is not the same thing as getting a permit from the forest service to cut down a tree.
Do—Decorate and tablescape to your heart's content with fallen branches. They're dead, anyway.