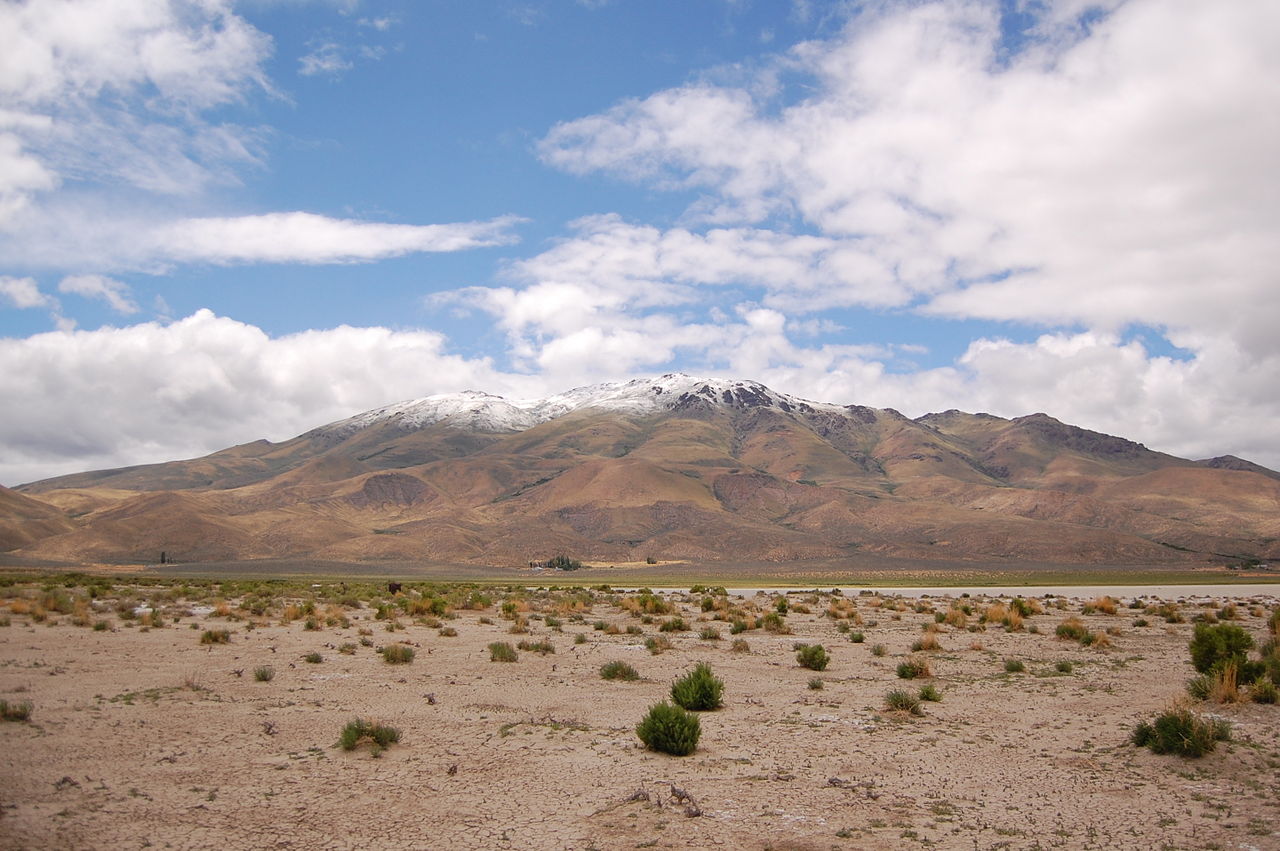 Spend Thanksgiving Backpacking in the Pueblo Mountains
Posted on
November 15, 2018
Despite what overeager Christmas enthusiasts say, there is an important holiday next week—Thanksgiving! And for those of us who aren't big on sitting around a table eating too much food with people we may or may not like, the 4-day weekend ahead is the perfect length of time to go backpacking.
The new Backpacking Oregon by Douglas Lorain and Becky Ohlsen is hot off the press, hotter than an apple pie fresh out of the oven. Be the first to test out some of the new trips by heading to the adventurous and lesser-know Pueblo Mountains next week.
Desert Trail: Pueblo Mountains Section
Ratings: Scenery 8, Solitude 9, Difficulty 7
Miles: 22 
Elevation Gain: 6,500′ (8,200′)
Days: 2–3 (3–4)
Map: Oregon Natural Desert Association Oregon Desert Trail Region 3 (Section 16: Fields to Denio Creek)
Until recently, almost no one in Oregon had heard of the Pueblo Mountains. If you told someone you were going to "the Pueblos," they assumed that you were driving to the American Southwest to check out old American Indian dwellings. Even today, despite a good paved road along their base and a segment of the Desert Trail running through them, the Pueblos remain isolated and receive relatively little use.
But this desert range has a great deal to offer. Views seem to stretch to eternity. There are permanent streams and springs (rare for southeastern Oregon). Enough snow falls that the high cliffs and peaks are picturesquely streaked with white into June, and spring wildflowers put on a beautiful show. Don't expect much shade, however, as trees are limited to a few mountain mahogany and aspen.
The Oregon Desert Trail is largely conceptual—that is, unmarked and stitched together from an evolving network of existing trails, dirt roads, and cross-country routes. It's possible, but challenging, to thru-hike the length of the trail.
For this segment, you'll want to download a copy of the Oregon Natural Desert Association's (ONDA's) guidebook, carry a GPS device, and have good way-finding skills using a map and compass. Through this range the Desert Trail is marked by large cairns that set only a general course through the terrain without a defined footpath. Hikers must pick their own way from one distant pile of rocks to the next.