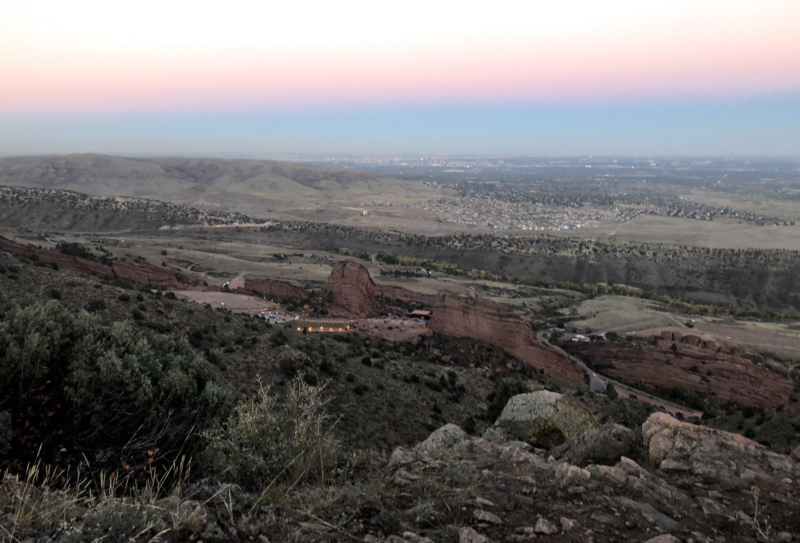 Go Bag This Denver Peak During Outdoor Retailer
Posted on
November 7, 2018
Outdoor Retailer alumni know the drill for the upcoming week—we all come to Outdoor Retailer for meetings and to write orders and check out new gear and attend education sessions and breakfasts and happy hours. We spend most of our time inside or right near the Colorado Convention Center.
But we also try to schedule some playtime in the mountains or on the trails. We work in the outdoor industry, after all. Being outside is a necessity for us.
That's why Mount Morrison is the perfect peak to bag this week! Tucked right behind Red Rocks with sweeping views of downtown Denver, it's conveniently located for those of us who are trying to fit in some mountain miles between meetings.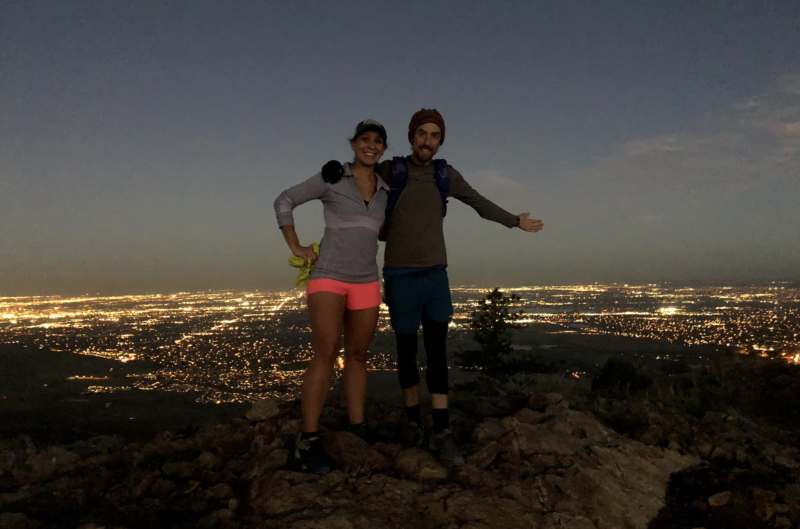 Mount Morrison is a 3.5-mile hike to the top of one of the most visible peaks in Denver's Front Range. And yet it is not nearly as trafficked as you'd expect. It almost Denver's secret summit.
With only 1,850 feet of gain with a very obvious trail to follow, it doesn't seem too difficult at first. Don't be fooled! By the time you get to the arguably Class 3 scramble at the top of the trail, you'll be both gasping for breath and wanting to hold your breath as you pull yourself up the rocks.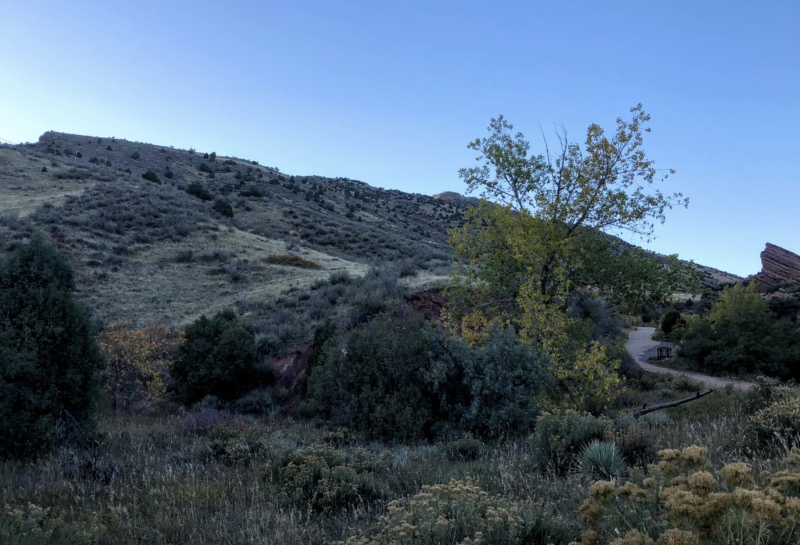 Park at the closed gate behind Red Rocks Amphitheater and look for the trail on your left. It starts with some switchbacks up a power line (pro tip—wait until you pass under the power lines to take some photos of Denver below!).
The trail flattens out after the initial climb, giving you a moment to catch your breath and gaze back at the sweeping views. You will see a trail going left up a hill to another viewpoint. This is not Mount Morrison, but can be an equally beautiful place to turn around if you are short on time or breath. Be sure to follow the trail to the right if you are wanting the actual summit.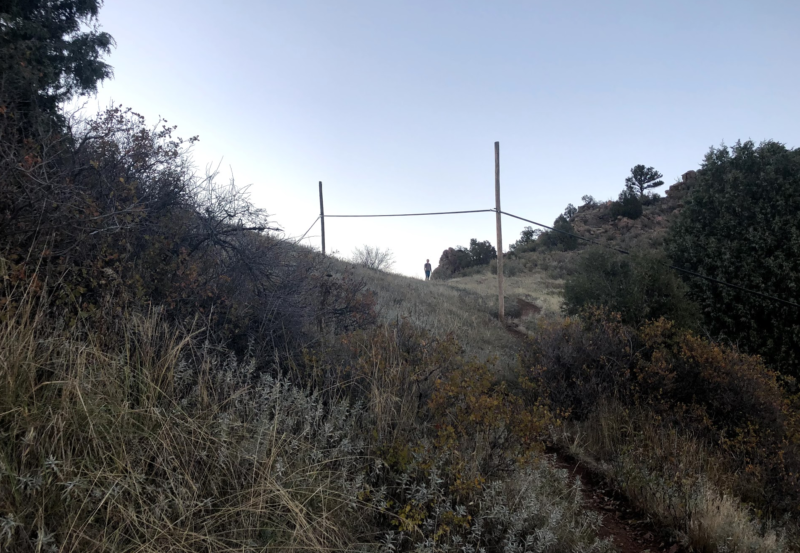 The last half mile of the trail starts out tame, then quickly turns into loose rocks and scrambles where you will likely need to use your hands to pull yourself up. The summit is well worth the climb, though. You can gaze out at Denver, Mount Evans, James Peak, Red Rocks Amphitheater, and even Long's Peak on a clear day.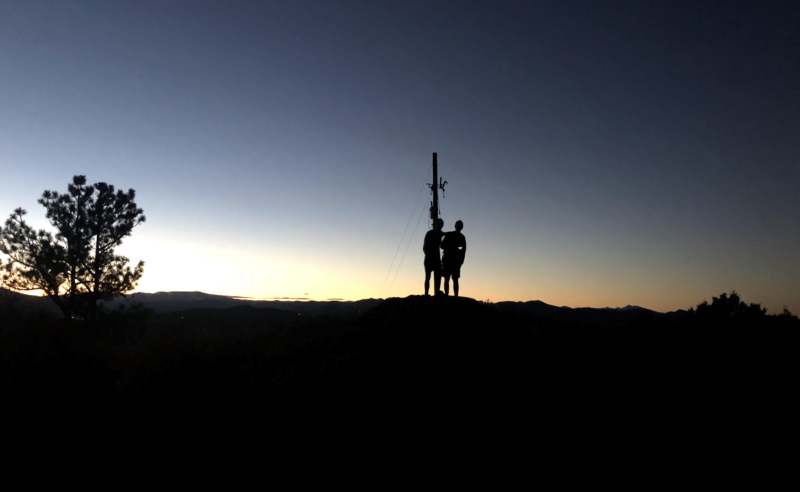 The way down feels more treacherous than the climb up—don't be ashamed to sit on your butt and wiggle down those rocks.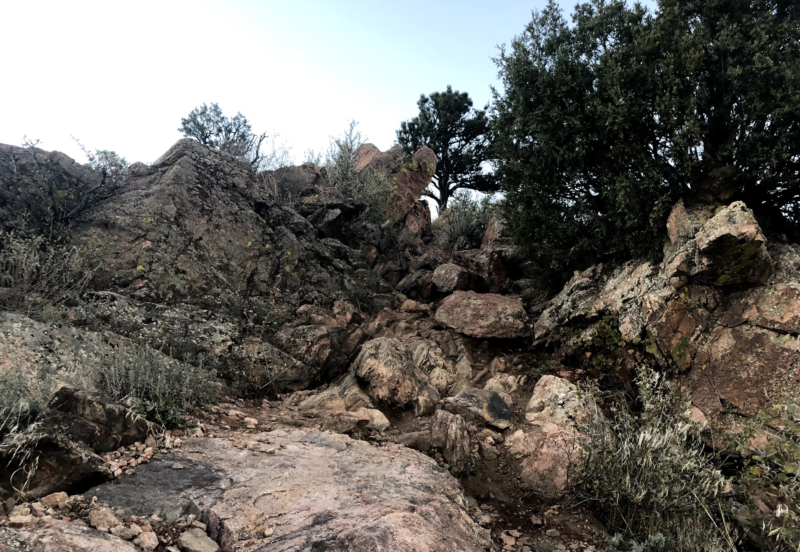 If you time it right, you can get back to Outdoor Retailer just in time to beat Denver traffic and refuel on happy hour fare!