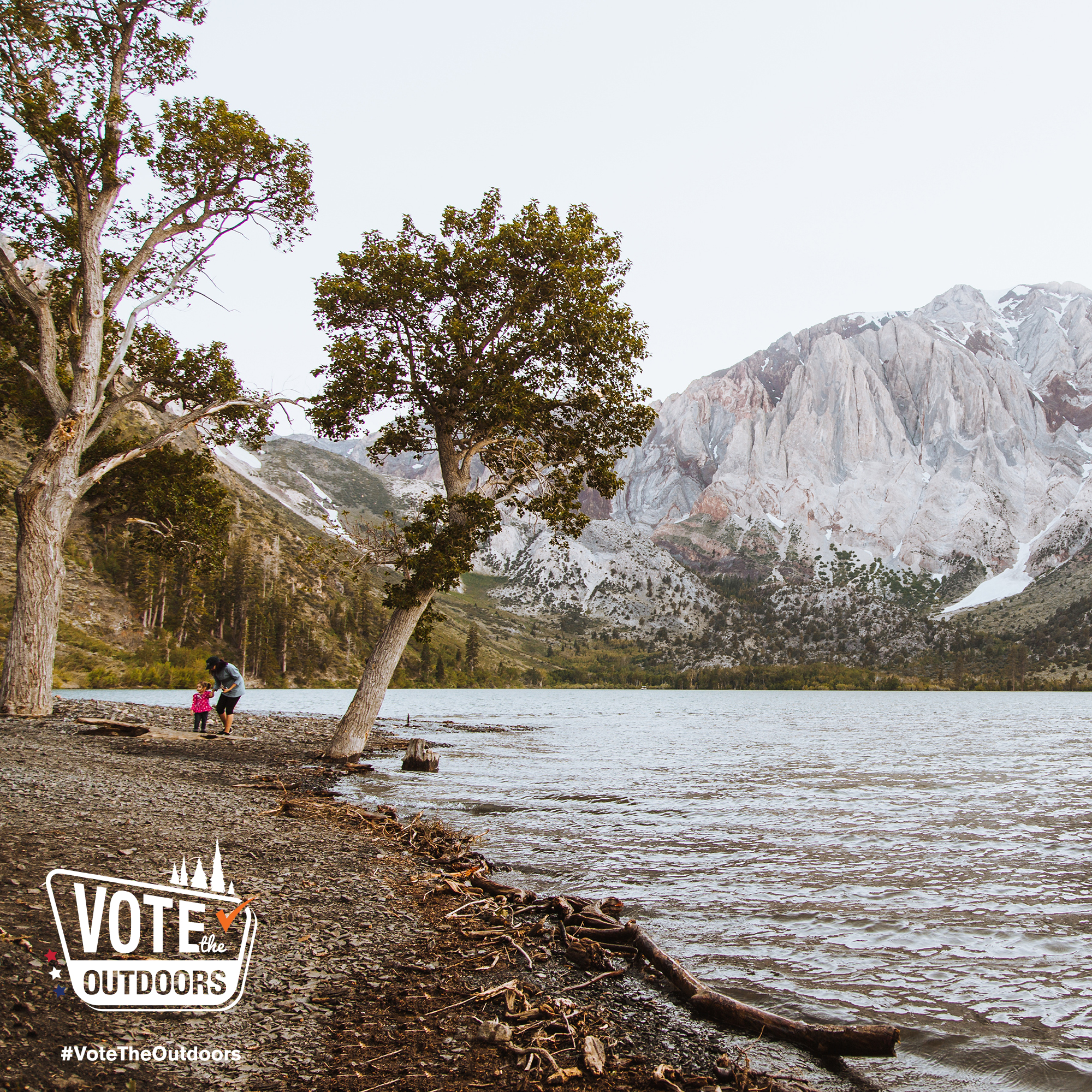 Why You Should #VoteTheOutdoors in November
The 2018 midterm elections are just around the corner, which means it's time for the outdoor industry and lovers of the our public lands to stand together and encourage everyone to #VoteTheOutdoors on November 6.
We understand if you're experiencing fatigue from listening to the constant barrage of political talk in the media. This is different! We have a simple ask—#VoteTheOutdoors. That's it! So easy.
Outdoor Industry Association has been working tirelessly to put together resources that make it easy for everyone to #VoteTheOutdoors. There is a Voter's Guide,  a Congressional Scorecard, and a social media toolkit you can use from now until November 6 to convince everyone to vote.
We know the importance of outdoor recreation. You know the importance of outdoor recreation. Now we need more elected leaders in Washington, D.C. and statehouses across the country who recognize the power of the outdoor recreation economy.
There are a few things you can do between now and November to help spread the word to #VoteTheOutdoors.
You can educate yourself on your state's candidates so you know where they stand on outdoor issues.
You can help spread the word to family, friends, coworkers, and everyone following your social media accounts on how your elected officials are voting on outdoor recreation-related issues.
You can educate candidates and elected leaders about the power of the outdoor recreation economy for the country and your state.
The outdoors are bipartisan. The trees and rivers and hills don't care if you're a Democrat or Republican or nothing at all—they just want to exist peacefully and be protected for our future generations to enjoy one day. And it's safe to say that we can all agree on our love for public land and water.
We can't afford to lose the outdoor spaces we love. So no matter your political stripes, this November #VoteTheOutdoors.