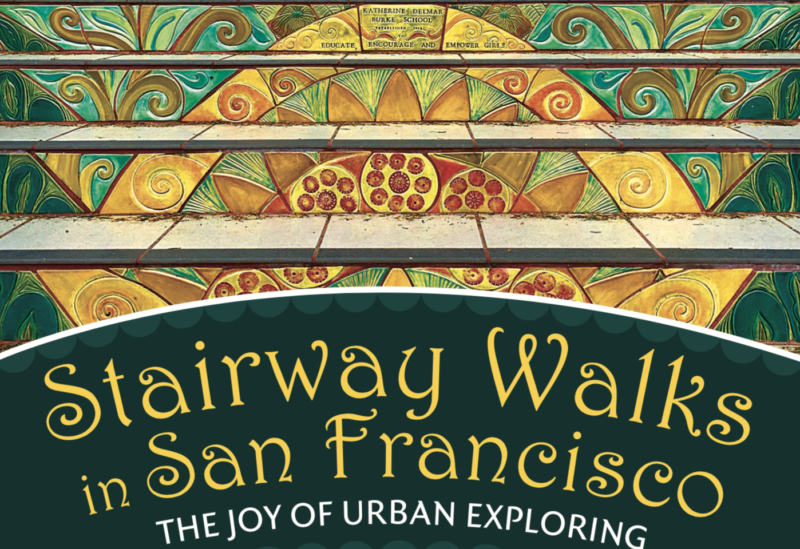 Where to Find New San Francisco Stairways
Posted on
October 11, 2018
San Francisco has no shortage of hills, making it the perfect city to house hundreds of public stairways that show off scenic vistas and link diverse neighborhoods.
Take advantage of the cooling fall weather, put on a pair of comfortable shoes, and go off in search of the city's coolest stairways.
The Presidio and Marshall's Beach
This walk is full of stairways, but the new ocean-cliff stairway trail to Marshall's Beach is worth the visit! The expansive view of the Golden Gate Bridge to your right as you look toward the mouth of the Bay is breathtaking. And by the time you arrive at the beach, you will have taken at least 400 stairs to reach your sandy respite, down a blue-green serpentine hill.
The variety of steps in this walk are notable; you will enjoy logs covered in sand, new Golden Gate National Recreation Area stairways to get you down the hillside, and older military stairways as you walk from one military armament to the next.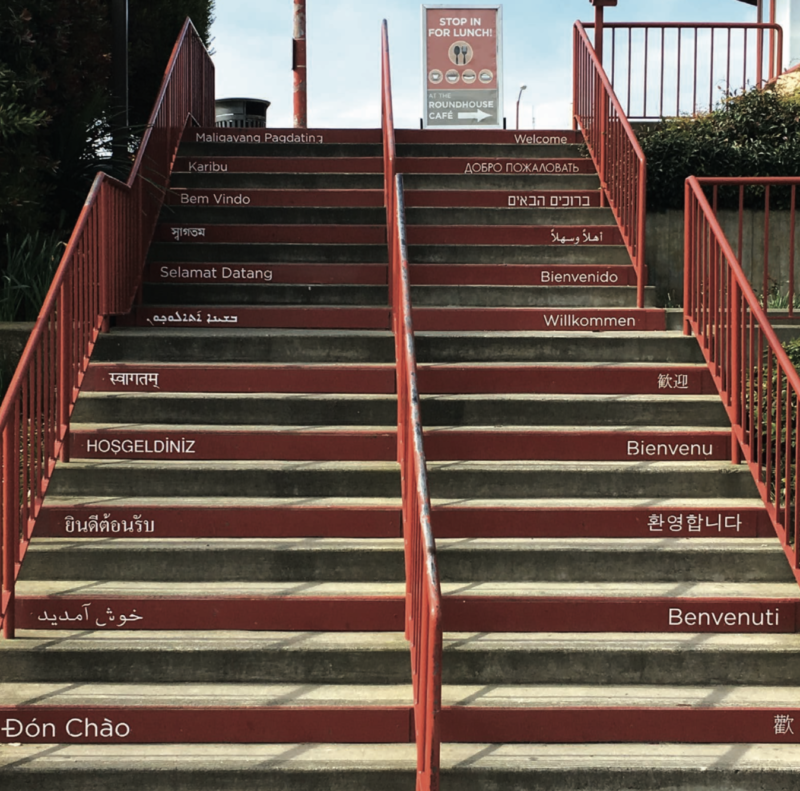 Noe Valley
The walk itself features the thriving Noe Valley neighborhood's main thoroughfare. Also featured is a walk up one of the city's steepest streets, grade recorded at 32%, with a stairway built into the sidewalk. You can traverse the terrain much as the early settlers did, from bluff to bluff, with a nice walk down older residential streets that still remain quiet, save the noise of a far-off car. Victorians restored or retained here are definitely picturesque. Walk highlights include six stairways to keep you skipping, two open space areas inviting your leisurely visit, and views worth the walkabout in a place once known as Horner's Corner.
Golden Gate Park—East Side Route
Discovering how big Golden Gate Park really is takes days of exploring. And it's worth it. The park has something for everyone: reflection, adven- ture, and so much beauty, both natural and man-made. Walk highlights include multiple stairways, a possible hint of corpse flower, two waterfalls, and a Celtic cross; we can even promise you a rose garden.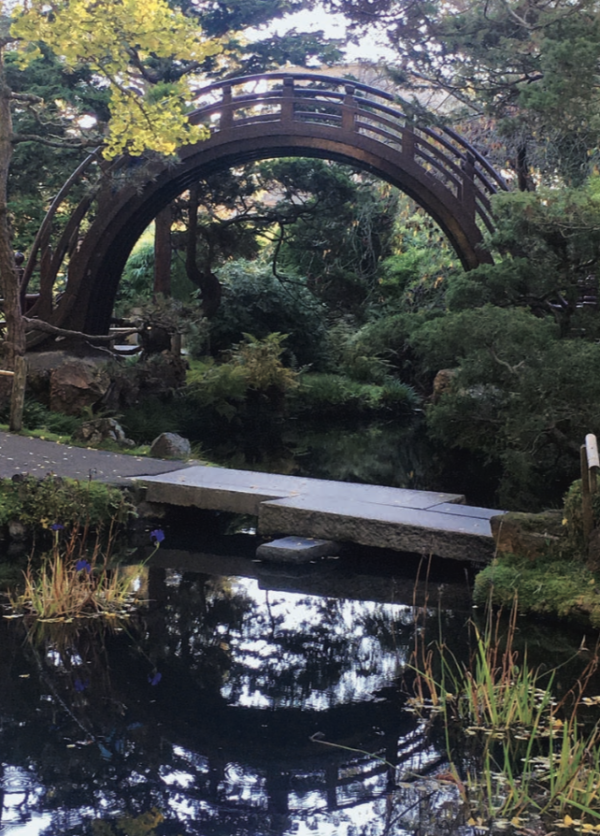 Glen Canyon Park
Glen Canyon Park is large enough to warrant its own walk. But because this walk is rugged, please watch your step—paths can become quite narrow, and trails can be rocky. If you own a walking stick, by all means bring it along. From Diamond Heights Boulevard, there are new stairs and trails to enjoy in Glen Canyon Park, and the playground and recreation center located at the mouth of the canyon.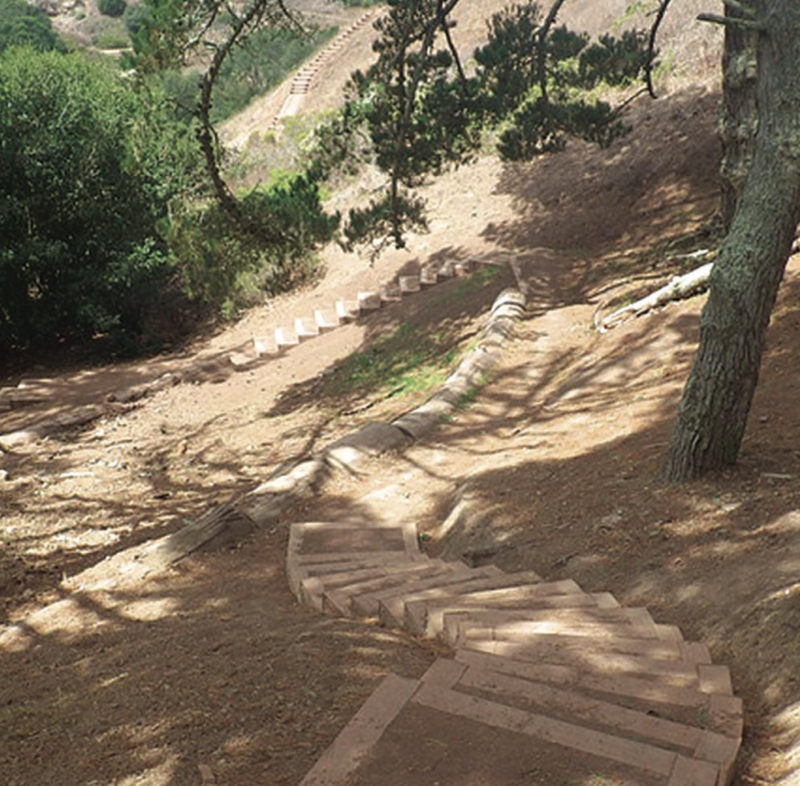 ---
The seemingly endless amount of stairs in San Francisco is why Adah's labor of love is now in its 9th edition. Pick up a copy of the new edition of Stairway Walks in San Francisco by Mary Burk and Adah Bakalinsky to keep discovering new stairways.