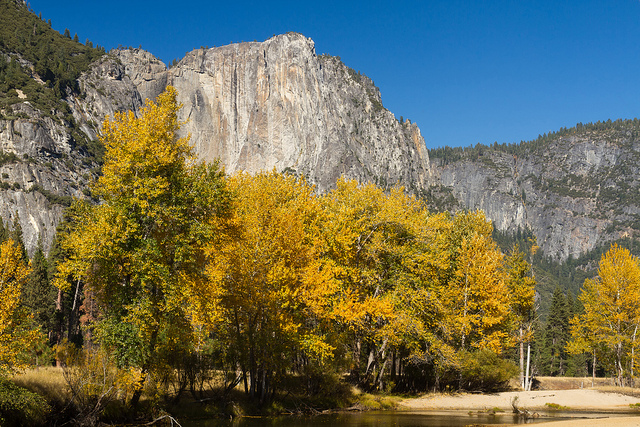 Best Hikes for Leaf-Peeping in Yosemite
Posted on
October 9, 2018
We'd like to think it's no coincidence that Yosemite National Park's shoulder season is also one of the most beautiful times to be in the park. The hoards of tourists are gone, leaving only the locals, the animals, and the most dedicated of the leaf peepers to hike into the backcountry in search of fall colors.
October is one of the best times to trek through Yosemite to admire the changing seasons. Here are some of the most Instagram-worthy hikes you can hit this weekend to find the remaining fall leaves.
Green Creek Basin
6.3 miles, out-and-back
Large, attractive Green Lake is one of the most easily reached backpacker lakes in the northern Yosemite area, and the hike up to it is enjoyable because of the diverse vegetation and the impressive views down- canyon from the multistep climb. September and early October are good months for Green Creek canyon, when the aspen trees and other deciduous vegetation put on a display of color and most of the hikers have gone.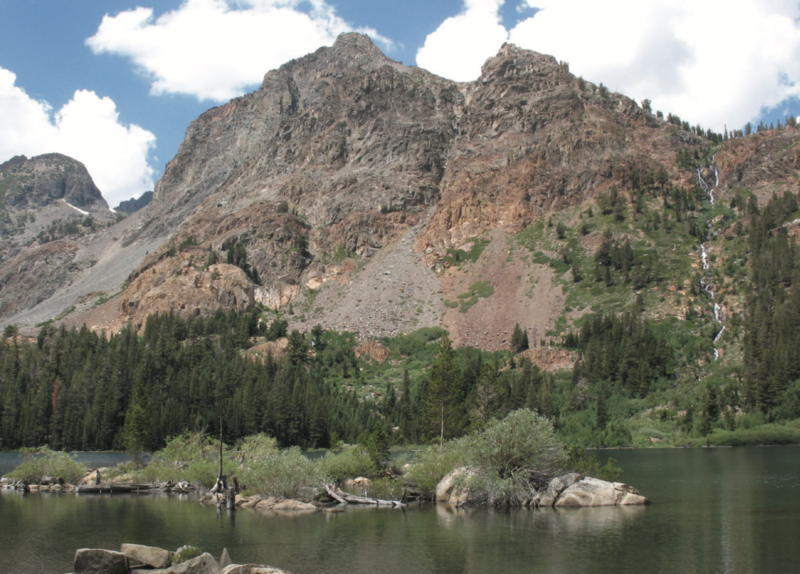 Virginia Lakes Basin
11.8 miles, point-to-point
Starting at almost 10,000 feet and only climbing higher, this trail is perfect for off-season hiking. In fall this trail is showy, as the leaves on the scrubby aspen trees turn a brilliant yellow. For the hiker there are several possibilities. First, you can spend a relatively short time exploring one or more of the Virginia Lakes. Second, you can climb above them in rarefied air to Burro Pass to enjoy the views. Third, you can either make a long day hike or a moderate backpack beyond the pass down to the Green Creek Trailhead, passing 10 lakes and several ponds along a mostly descending route.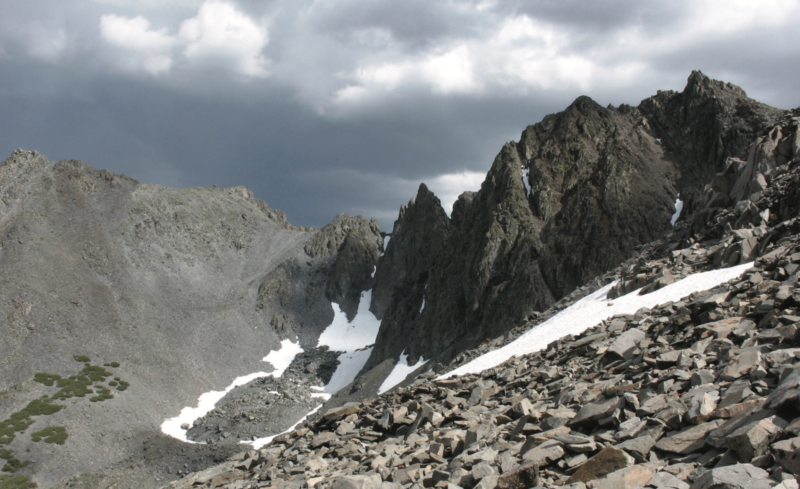 Gaylor Lakes and Great Sierra Mine
4 miles, out-and-back
Because this route is between about 9,940 and 10,800 feet, fall colors will be more subtle and you'll need to pay closer attention to the weather. Five subalpine lakes and sweeping panoramas await those who take this hike and its optional side trip, though most visitors visit only middle and upper Gaylor Lakes and perhaps the mining cabins above them. When weather permits, days of mid-September–mid-October offer brisk hikes with bright blue skies and relative solitude.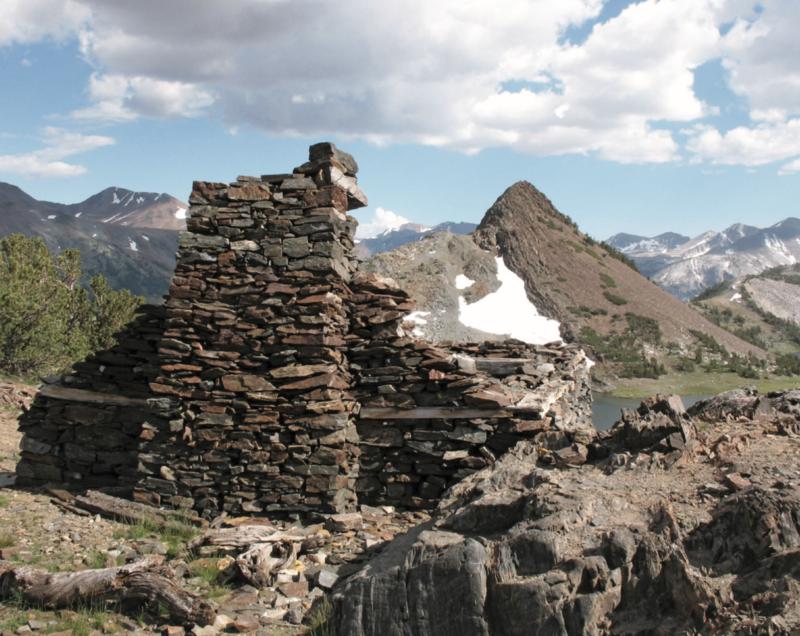 Harden Lake
5.7 miles, out-and-back
Despite the name, don't expect to come across a lake this time of year. Harden Lake lies in a leaky basin, and by mid-August it usually has dwindled to an oversize wading pool. October provides great fall colors, particularly with the aspens and bracken ferns. Runners may find October best to hit this trail due to cooler temperatures.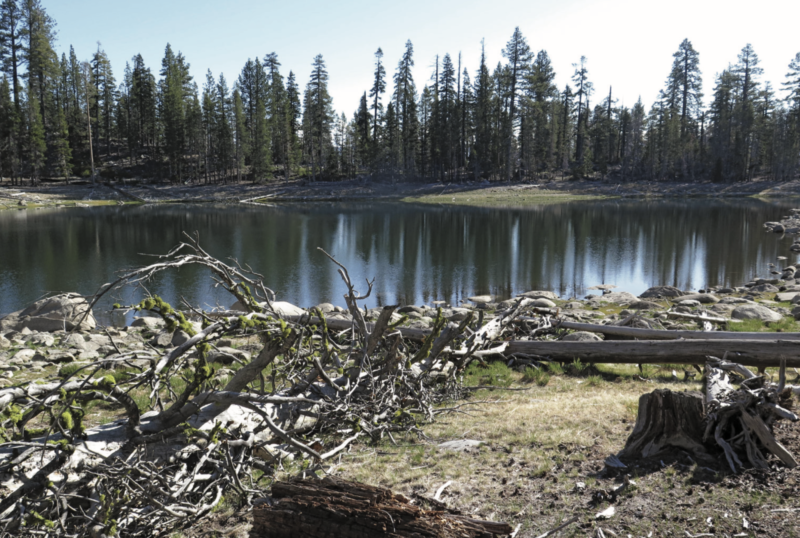 Benson Lake and Matterhorn Canyon Loop
50.3 miles, balloon
If you really want an extended period of time immersed in fall temperatures and fading colors, do an extended backpacking trip!
The vast lands of northern Yosemite cannot be reached on a weekend walk, because here the most sought-after destinations are all 15 miles or more from the trailhead. This loop takes you past many highlights of the area, introducing you to granite-ringed lakes; endless meadows; sharp-pointed ridges; and long, linear, U-shaped valleys scoured by glaciers. By mid-September, temperatures drop and days are shorter. There are still a number of hikers completing long hikes, but it is wise to watch the weather forecast and ensure an early-fall snowstorm does not take you by surprise.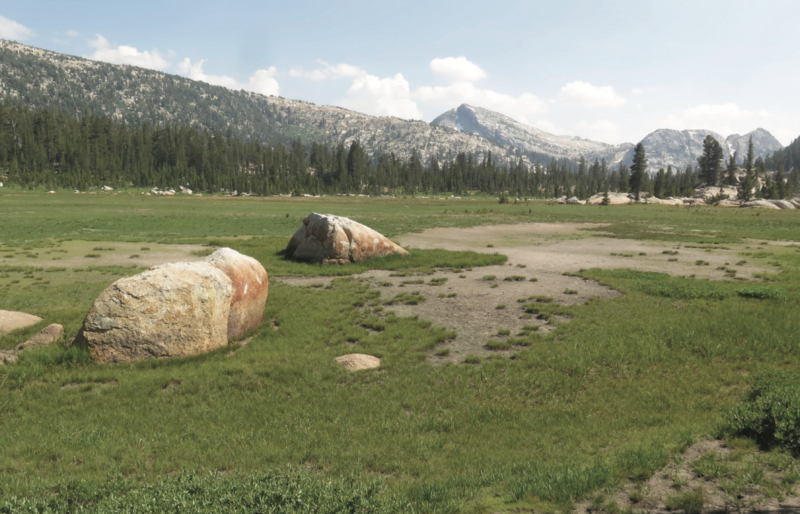 For more hikes and backpacking trips through Yosemite, pick up a copy of the new Top Trails: Yosemite by Elizabeth Wenk.