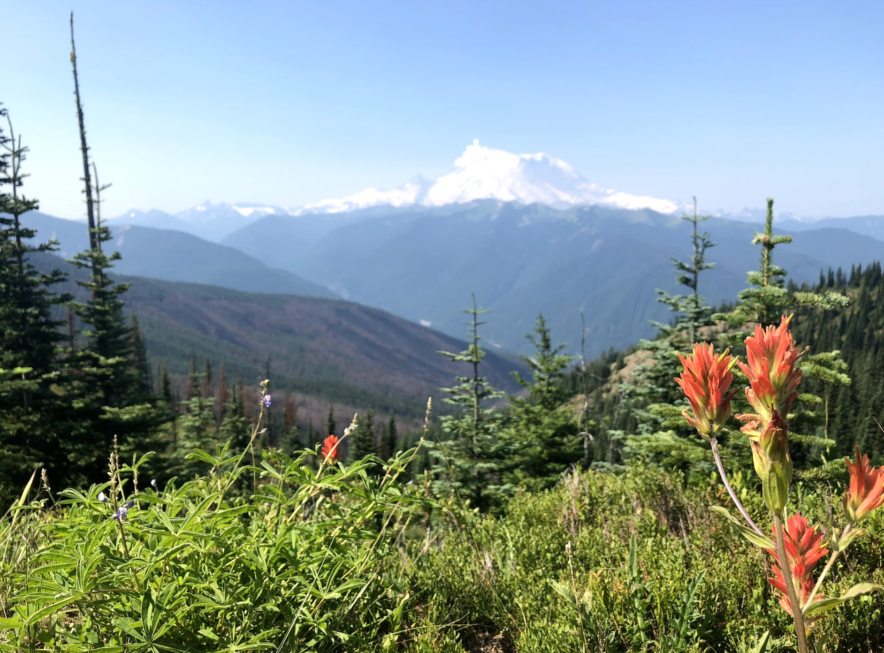 Thoughts While Trail Running in Federation Forest State Park
Posted on
August 31, 2018
Like clockwork, my cell phone service vanished just as the Federation Forest State Park sign comes into view. It only reappeared in erratic increments—one step connected, disconnected the next. A perfect indicator that you're in the right place to play for the weekend.
The sun set a fiery orange, dipping below the treetops of the only old growth forest left in the area. The trees seemed tall, but shadows can play tricks on you.
The towering fir trees looked even larger the next morning at the starting line of White River 50. Welcoming. Imposing. The surrounding hills seem denser. Taller. I'm told views of Cascade Mountains and Mount Rainier lie in wait in the coming hours. There's only one way to find out. So I run.
The forest floor is lush with vegetation in every shade of green imaginable. The ground is soft, springy. The ferns are enormous. The early morning light filters through the massive branches overhead. The air is perfectly crisp. The running is easy, natural.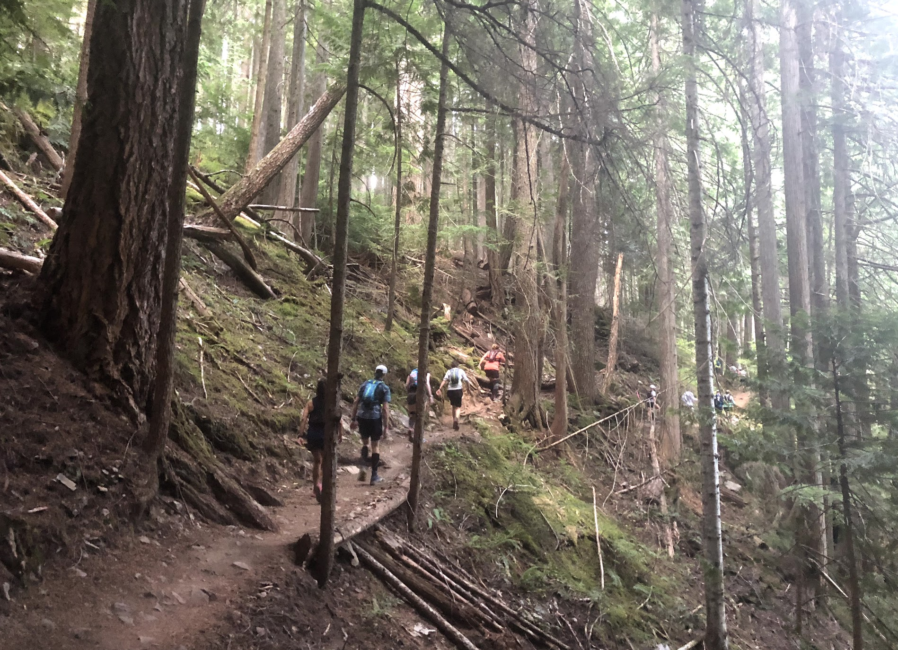 The come the climbs. Switchbacks. Staircases. Ladders. Hands on hips, hands on knees. The big mountains start coming into view. And Mount Rainier. First just barely peeking over the horizon. Then growing larger and larger, until she dominates the skyline.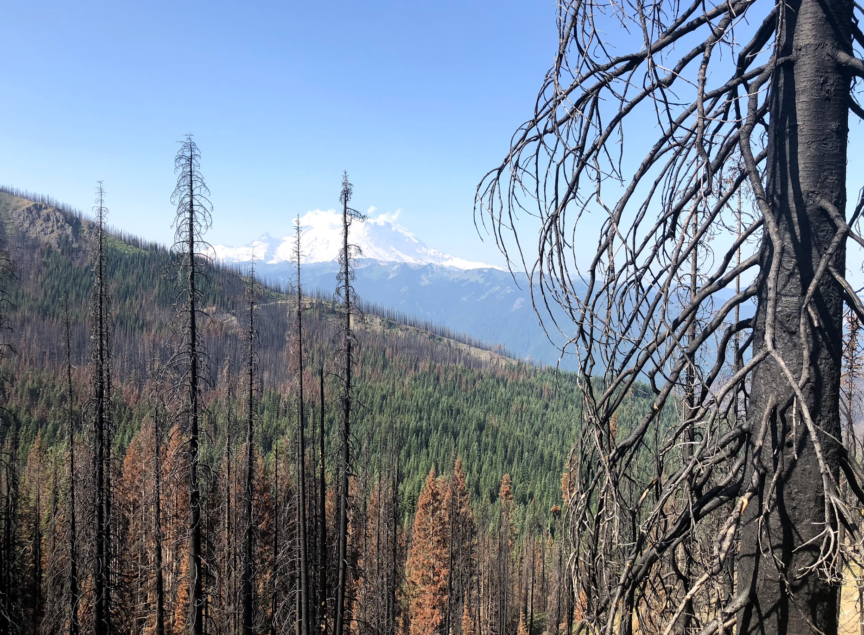 With the climbs come the change in landscape. Last year's wildfire charred the higher elevations of the forest, leaving a ground bare and covered in ashes with the trail crumbling beneath my feet. The trees are blackened almost beyond recognition, allowing views of the formidable volcano that shouldn't exist.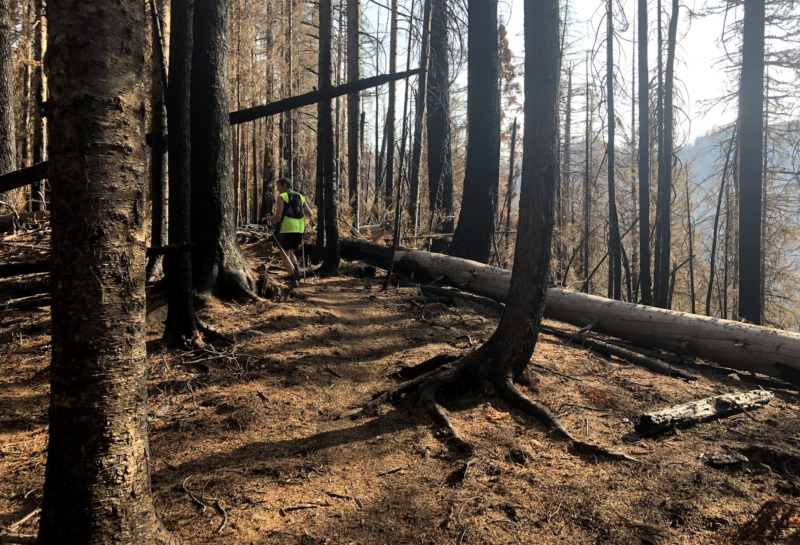 There was also so much beauty. Rolling hills covered in soft grass. A rainbow of wildflowers around every twist and turn in the trail. Cascading waterfalls providing a soundtrack to the race. Ribbons of single track as far as the eye could see.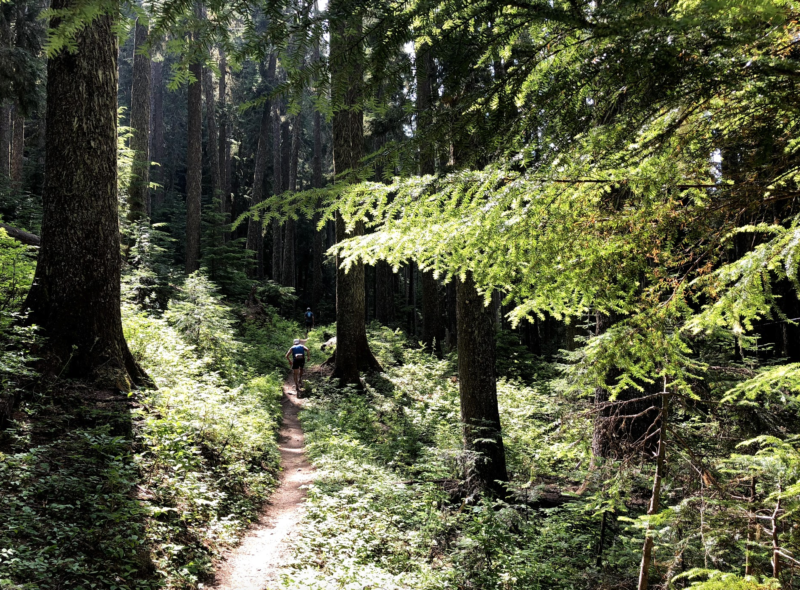 Back down at the bottom of the trail, the White River does not disappoint. It meanders through the forest, guiding the way to the finish line of the race. The fading light once again casts shadows onto the ground, and the hanging moss looks like party decorations. Despite being flat-ish, this is a deceptively tough section of trail, yet one of the most beautiful in the entire forest.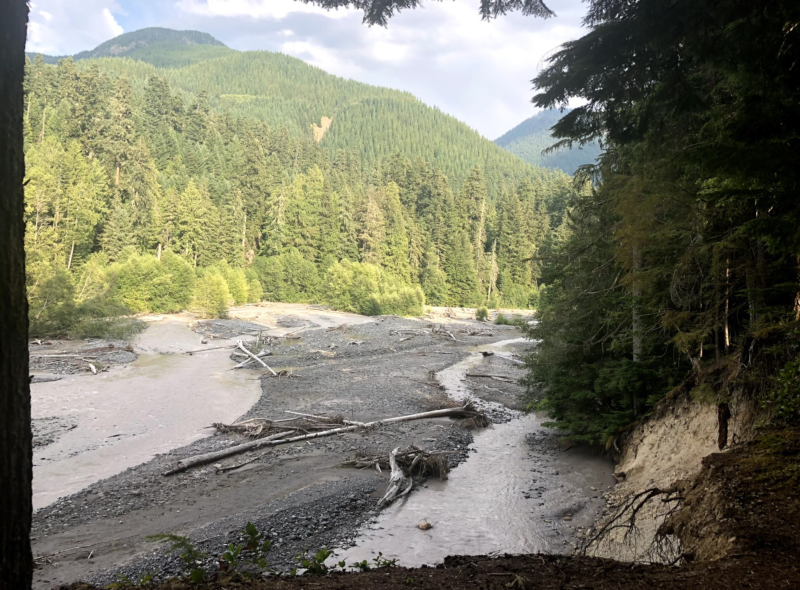 By mountain running standards, running in Federation Forest State Park is not that difficult. The trails are well-marked and incredibly well-groomed, the climbs are long but gradual, and the trees are a sight to behold.
If you want to check out this trail or other equally wonderful trails around Seattle, grab a copy of 60 Hikes Within 60 Miles: Seattle by Andrew Weber and Bryce Stevens.