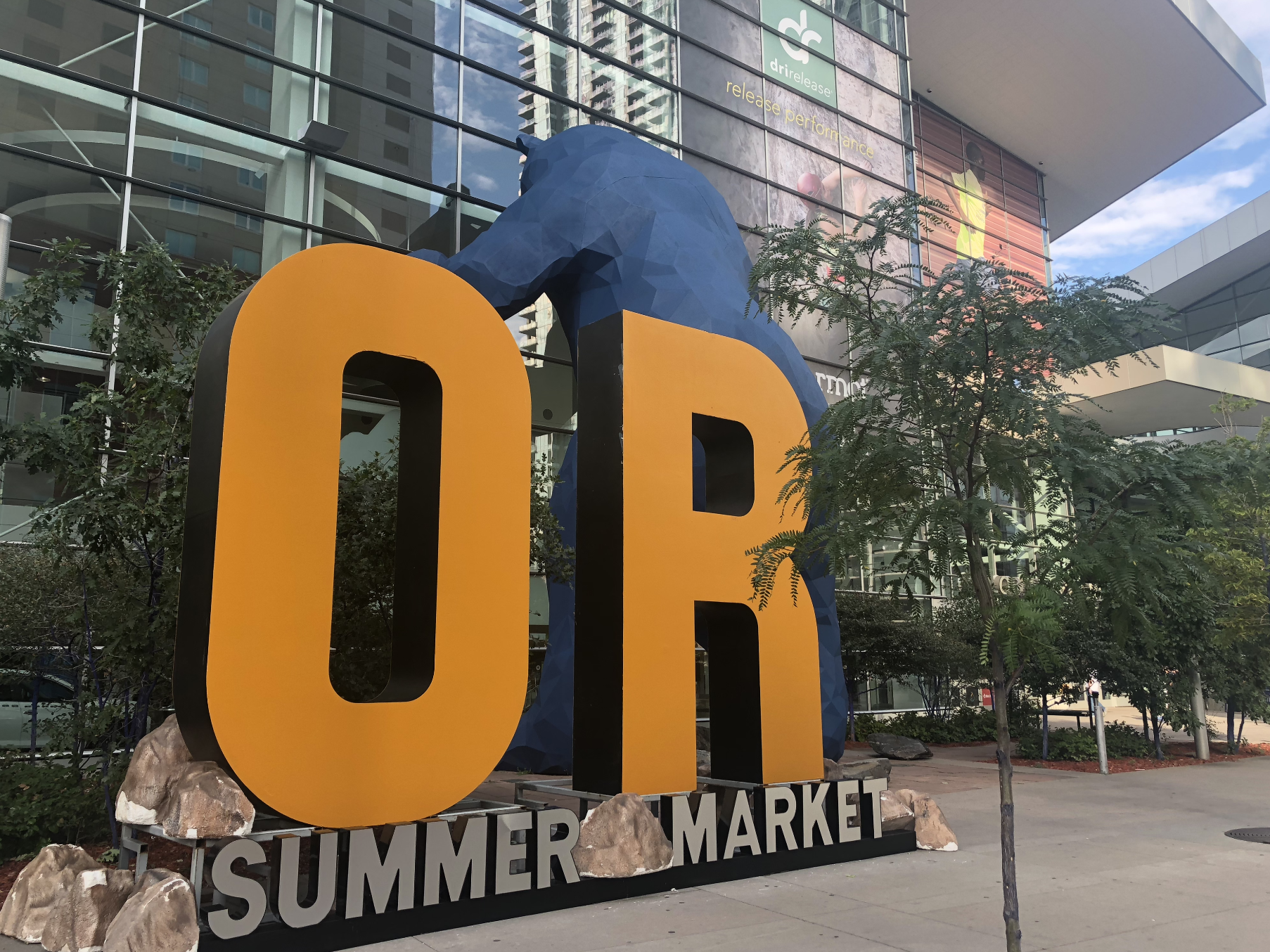 Pros and Cons of Outdoor Retailer in Denver
OK. We have now experienced one Outdoor Retailer Winter Market and one Summer Market in Denver. And there are definitely some noticeable differences.
Not that one city is necessarily better or worse than the other. But after spending 22 years in one city and then moving to another, it's hard not to compare.
So clearly we're able to objectively rate OR Denver against OR SLC. Clearly.
Weather
Salt Lake City—Hot outside, cold inside Salt Palace, occasional rain or snow flurries.
Denver—Hot outside, cold inside Colorado Convention Center, occasional rain or snow flurries.
Verdict: Tie
Airport
Salt Lake City—Hard to get direct flights, small, close to the city, easy to sprint across.
Denver—Easy flights, gigantic, hard to run through, far from the city, has Bluecifer.
Verdict: Tie
Convention Center
Salt Lake City—Cool name, great view of the Wasatch Mountains, easy access to local trailheads.
Denver—Two words—Blue Bear!
Verdict: Salt Palace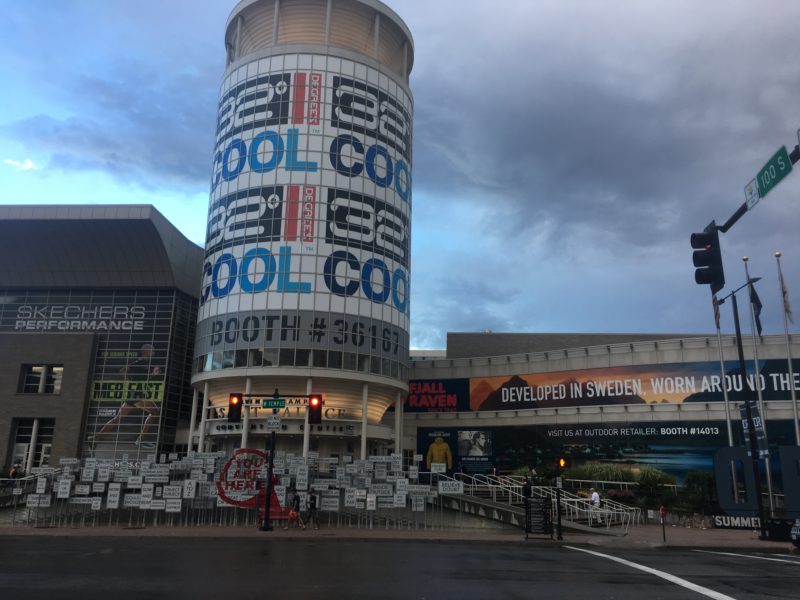 Demo Day
Salt Lake City—Long drive (boo), amazing views of the mountains (yay), trails to run (more yay), named Cemetery Point (creepily awesome).
Denver—Walkable from hotels and Colorado Convention Center, a river runs through it, float competition(!!), not as scenic, room for improvement.
Verdict: Salt Lake City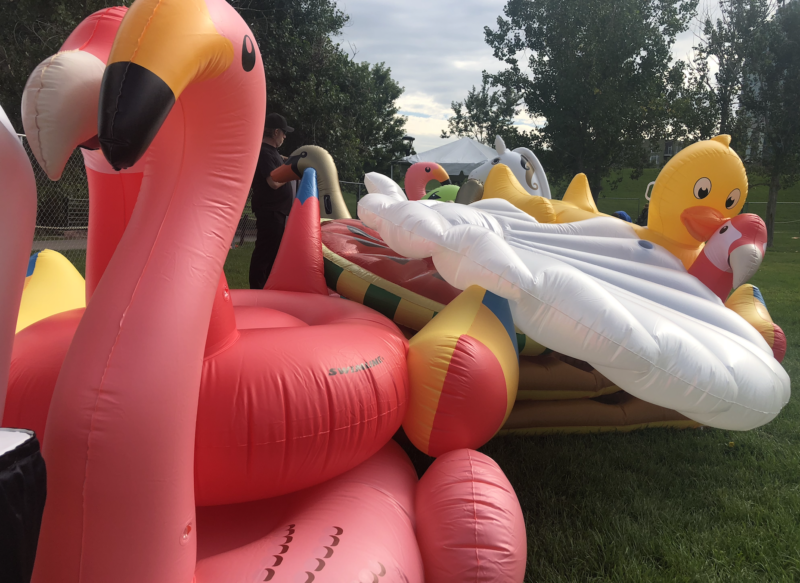 Restaurants
Salt Lake City—So many favorites (Red Iguana, Squatters, all-you-can-eat sushi, Toasters), bland beer
Denver—Still TBD on favorites, easy access to Mad Greens, Poke, Indian and Peruvian buffets, excellent beer
Verdict: Denver is looking promising!
Vibe
Salt Lake City—Thousands of people who love the outdoors and are willing to fight hard to protect it, so many innovative companies, lots of positive conversations moving the outdoor industry in the right direction.
Denver—Same.
Verdict: Tie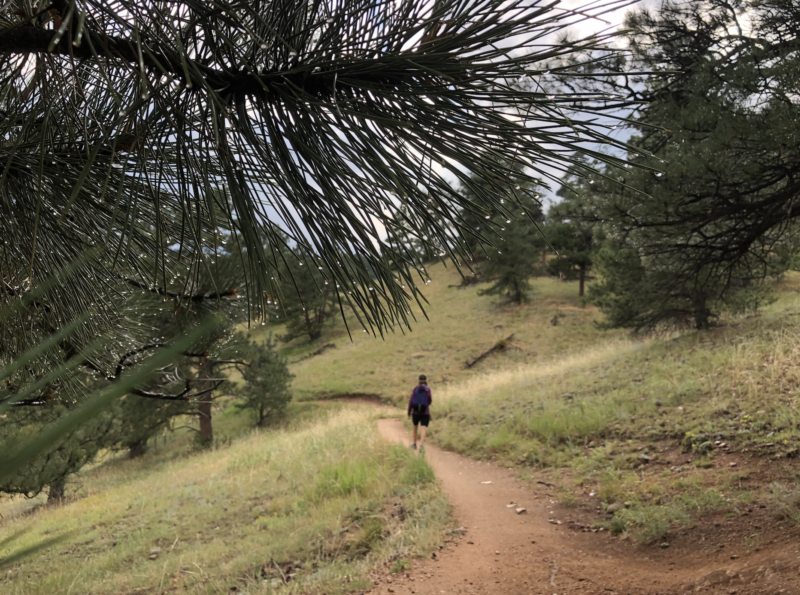 No matter what city Outdoor Retailer calls home, it's the people, the conversations, the passion, and of course the gear that make the show special!