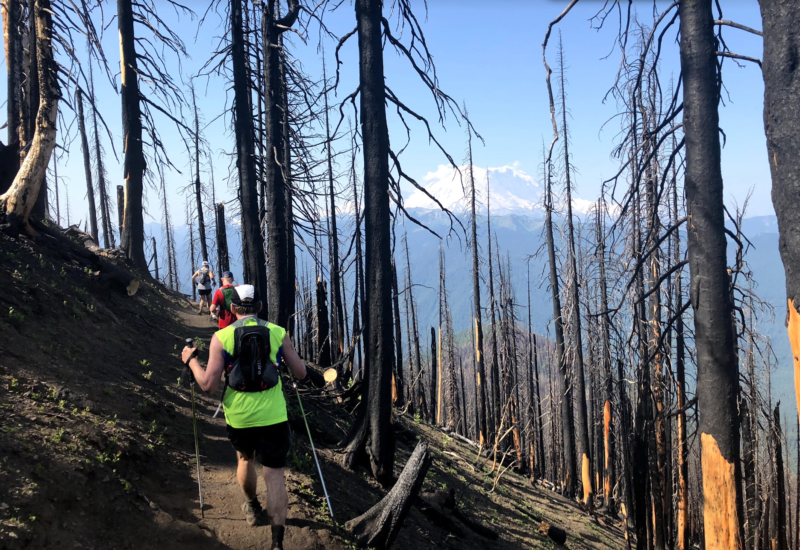 All the Reasons I Can't Go Hiking This Weekend
Posted on
August 17, 2018
Hey! I saw you called. I don't like talking on the phone, so I let it go to voicemail. Which I also won't listen to, but thank you for taking the time to leave one. I really prefer texts or snail mail or not speaking at all.
I'm assuming you called about our hike tomorrow. The one we have had planned for weeks. Well, when I made those plans, I never intended to keep them. But I forgot to cancel. Until now.
Listen, I won't be able to make it to the hike. Something came up. Very sudden. Very unexpected. I'm so sorry. I hope you're not too upset. I really wish I could go. Lies.
I checked the forecast, and it's supposed to be great hiking weather. You're going to love it. I was anticipating rain when we scheduled this, and therefore I was counting on an inclement weather cancellation. No dice.
Have you seen this complexion? It will fry in the sun. The wind will chap these perfect lips. My legs can't get any scratches on them—what would the neighbors think?
Did I tell you I want to be a foot model? Perhaps one day? I can't afford to risk any blisters. My doctor also thinks I'm allergic to sweat. Or maybe that I need to sweat. One of the two.
I realized that hiking occurs outside. Like, outside outside. With dirt. And bugs. And no air conditioning or restrooms or food or alcoholic beverages. Outside.
I would have to move with my own two feet. Originally I thought maybe we'd drive to our destination. Or take a golf cart. Or horse. It sounds so…tiring.
And hard. I've been exceptionally exhausted as of late. I know people head outdoors to feel refreshed and energized, but it does the exact opposite for me. Life has been wearing me down.
Speaking of wearing, I don't have anything to wear. My shoes are too worn and dirty. My shirts are so last season. My yoga pants are all only used for yoga. I don't want to shave my legs for shorts. My ankles look terrible in high socks. I better just stay inside.
I'm so sorry to bail on you like this. I'm sure I'll make it next time. That's a lie. Do you have someone more adventurous than me who you can bring instead?
So…do you want to go out for dinner and drinks next week?