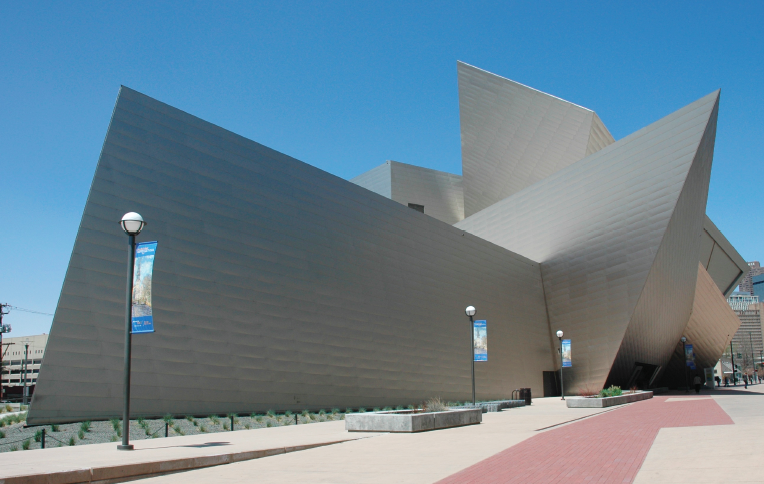 The Most Quintessential Walk in Denver
I recently met someone who asked me if I could pick one walk from my book for someone who had never been to Denver before, which one would it be? That's a hard question! The 32 walks in the second edition of Walking Denver range from Red Rocks Park & Amphitheater to a drought-stricken cemetery on the city's edge.
After a little thought, I said that the Civic Center Park & Golden Triangle walk is the one to do if you have only time for one walk in the Mile High City. Why? I'm glad you asked!
The walks in Walking Denver ideally each include a blend of city (and a little of the state) history, information on the landscape and environment here, cultural highlights, views, and places to stop and eat or drink. All of the elements are included in this 1.5-mile walk in the heart of the city.
Here you will see the gold-domed state capitol building (which you can visit on a weekday and even climb to the tippity top for a breathtaking view of the city and Rocky Mountains to the west), the Denver City & County Building (historic and new), the Denver Mint, the Denver Art Museum, the Denver Public Library, the Byers-Evans House Museum, the Clyfford Still Museum, the Kirkland Museum and more. In addition, you will see public art from the 1800s to modern day—some in the form of hidden ceiling murals and some in bronze. In the spring and summer, Civic Center Park maintains several flowerbeds you will walk past.
In my book, I give details on the history, architecture, and people who made all of this come to life. I highly recommend doing this walk when you can take the time to go inside one of the many fine institutions here—whether it's the art gallery on the library's 7th floor (step out on the patio for views!), inside the capitol building or into a gallery or museum. If you're here Tues.-Thurs. in May-Oct., you can eat at Civic Center Eats, a meetup of food trucks in the park during lunch hour.
Local lore, local food, and local views! Soak it up in this walk, which easily connects to Walk #1 with even more history, architecture and culture.
---
Mindy Sink is the author of Walking Denver.