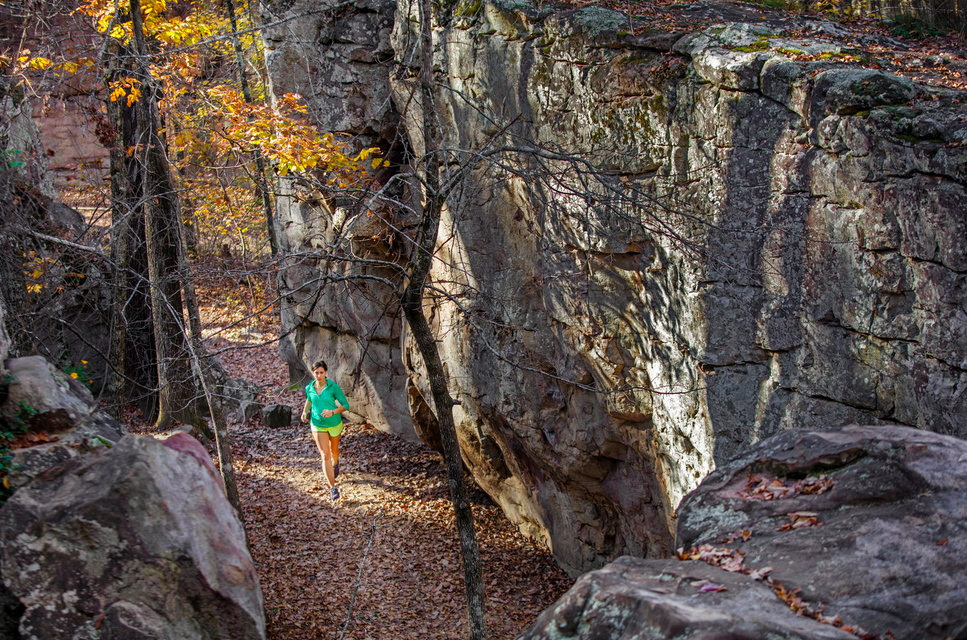 How A Trail Runner Plans A New Year
Posted on
January 5, 2018
New year. Blank slate. Empty calendar. So many opportunities to get outside and run. And race. Definitely race. Got to get the hardware to show off.
First things first, though. Look back at last year's data. Strava doesn't lie. 1,900 miles. 150,000 ft. of vert. Not terrible! Not awesome, either. That's ok—there's an entire year ahead to make up for it.
Log onto UltraSignup.com. Decide on Big Race for the year. What distance? 100 miles? A few 50-milers? A stage race? 100 miles sounds good. Browse races within region. No, not exciting enough. Big Race, Big Destination required. International? No, too difficult to find crew and pacers. Browse races on the other side of the country. Much better.
Big Race chosen. Whew! Terrifyingly exciting. Now to plan 9-month training schedule. Look at local races with increasing distances. Races are fun! Great training. Great camaraderie. Get click-happy bookmarking all the races. Glance at checking account. Woof. Reconsider all the races. Do more fatass runs. More self-supported adventures. Who needs more race shirts anyway?
Registered for Big Race. Training schedule planned. Self-supported adventures brainstormed. How exciting! Now what? Invite friends. All the friends. Crew, pace, race, adventure. Come along! The more, the merrier! New year, new records to be smashed.
Now what? Assess gear. Shoes have holes. Must order new shoes. Maybe a few extra pairs to rotate out. Cha-ching. Hydration pack is trusty, but look at all the new, cool options on the market. Why not try one? Cha-ching. New headlamp, because dark forests are scary. Cha-ching. More trucker hats—old ones are smelly. Cha-ching. Snacks and soda and Tailwind and post-run brews for fatass runs. Cha-ching. And they say running is a cheap sport. Ha!
Everything scheduled. Everything ordered. Everything overshared on Facebook. So exciting—biggest year yet! So…exhausting. And expensive. Now to lace up the shoes and get outside to start the training cycle. Maybe a nap first? Or might as well start training tomorrow. Today can be a rest day. Yes, a rest day…