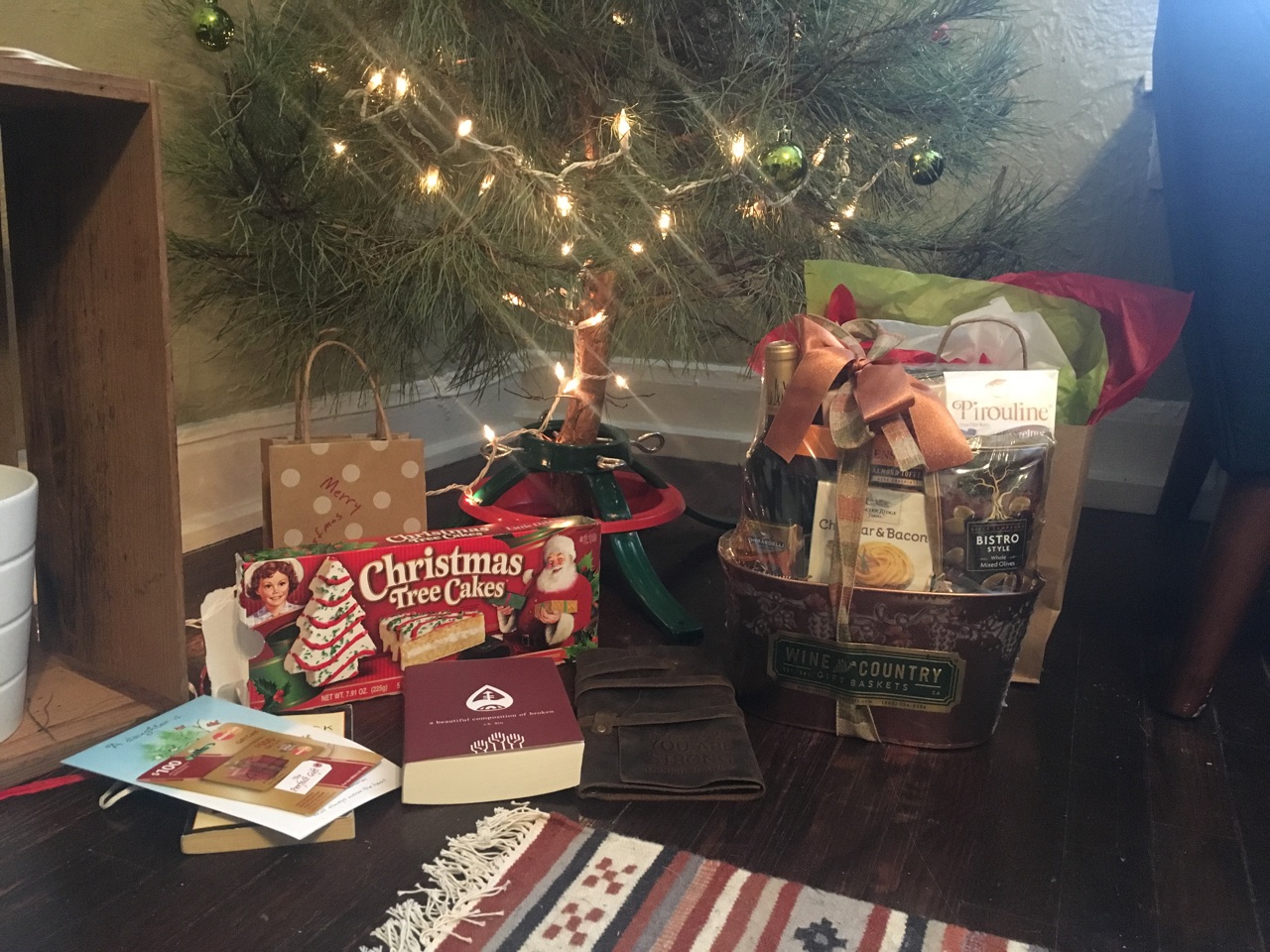 What To Do With Unwanted Holiday Gifts
Posted on
December 30, 2017
It's December 30th. 2018 is knocking on your front door, yet your house still looks like the holidays hurled all over your living room. And kitchen. And garage/basement/kids' rooms.
Perhaps you've at least cleaned up the wrapping paper and boxes or even taken down all your decorations (overachievers), yet there's still that one towering pile of…stuff…that you got as gifts but don't know what to do with because it sure isn't staying in the house.
Yes, re-gifting or donating is an obvious solution. An easy and kindhearted one. But if you're feeling cruel or don't have the energy to rehouse the junk (hey, no judgement here), here are some ideas of how to repurpose your unwanted holiday gifts.
Fruitcake
It's inevitable. Some smug joker always brings a fruitcake to your company's Dirty Santa party. Rather than tossing it or feeding it to the bears, use that loaf as weight in your pack while training for your next backpacking trip.
Socks
Wait. What are you complaining about? A true outdoor lover knows that an extra pair of socks is the best gift ever! Throw them in the bottom of your pack as a pleasant surprise to rediscover one day when your socks are wet. Not your size? Use them as gloves in a pinch!
Vacuum
Lame-o-rama! Until you realize that this vacuum can live happily in the garage, where its sole purpose will be to clean the dirt/sand/dog hair/crumbs out of your adventuremobile.
Books
Outside from the fact that books are not a bad gift, they can be worth their weight in gold. Keep some in your car to use to weigh down your tent on a windy car camping night, or use them as weight in your pack while you train (see: fruitcake). Or, try using a book as a book to ward off boredom. Duh.
Home improvement stuff
Who wants a gift that makes you work more? Um, you do! The sooner and nicer you fix up your home, the faster you can sell it for a profit and live the adventurous van life you've always dreamed of.
Monogrammed items
This is an easy one. Burn it. Burn it all! Use it as tinder for your fires throughout 2018! They will be the terrible gift that keeps on giving! (Kidding—please don't really do this. It'll release toxins into the atmosphere, it doesn't follow Leave No Trace principles, and it's just wrong. But one can dream…)