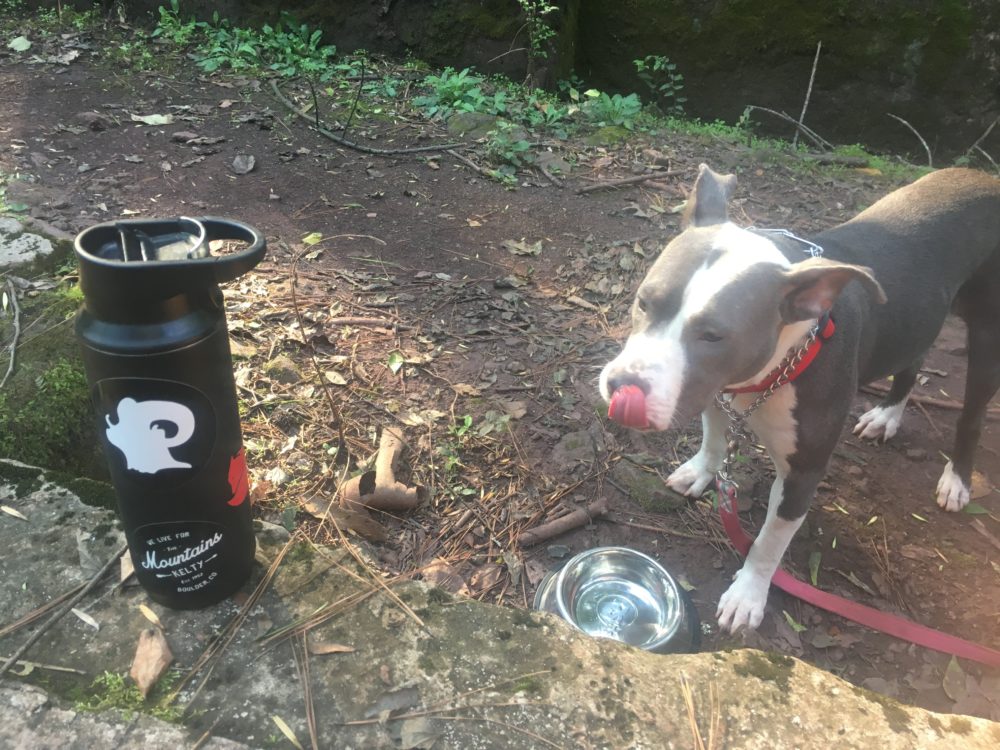 How to Hike With Your Dog
Posted on
September 19, 2017
With summer almost in our rear view mirrors, it's time to start planning some new adventures with your family. And by family, we mean the family who actually wants to be outside. Brother Jimmy, you get a pass and can stay home watching football. Fido, hop on into the car!
Fall is a great time of year to hit the trails with your furry friends—the weather is cooler, the trails are a bit less crowded, and the scenery cannot be beat. Plus, trekking into the woods with your adventure pup by your side will strengthen your bond and solidify your position as the Best Human Ever.
Since Fido is a hiking member of your family, you still need to pack and plan accordingly. Here are some tips to make sure everyone has a good day on the trails.
Plan an awesome adventure 
Not every expedition will lead your pack far from home. But everyone can benefit from the confidence that comes with being prepared for just about anything. A bit of planning now will put you in good shape for countless good times ahead.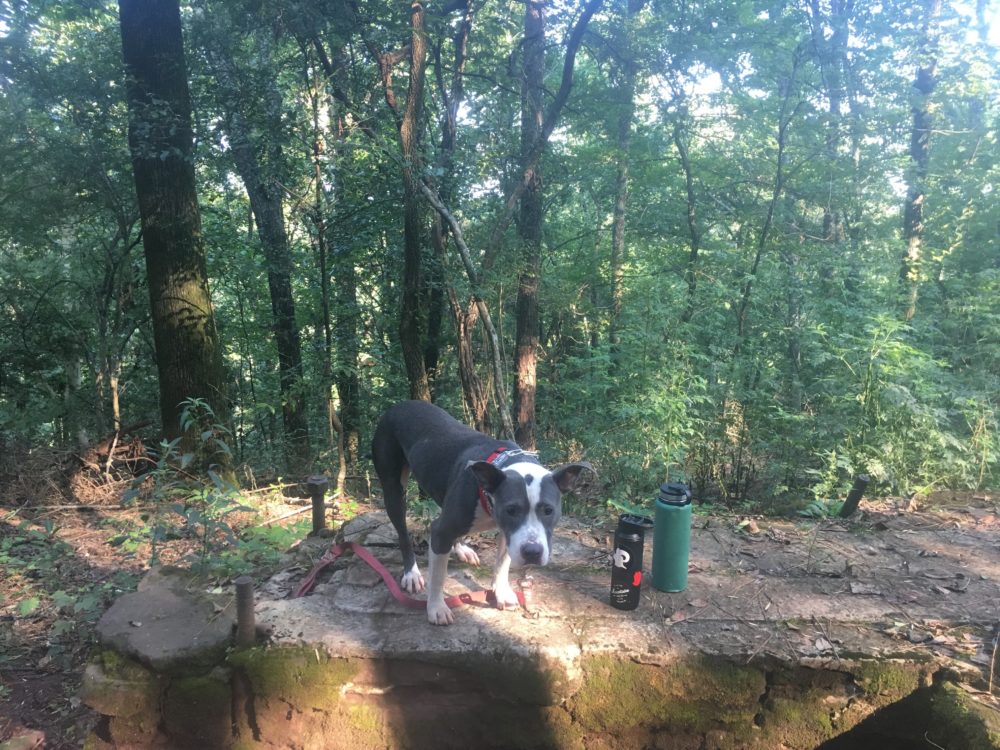 Keep it civil
Remember the last time that you jumped on a stranger or pushed past the couple ahead of you in line? Rude behavior is no more acceptable from your dog. In fact, a reckless pooch on the trail can pose a real threat to hikers' safety—on narrow trails, on rocky terrain, or in unexpected confrontations.
Yes, dogs will be dogs. But you can insist that yours be on his best behavior at all times and respond to basic training commands.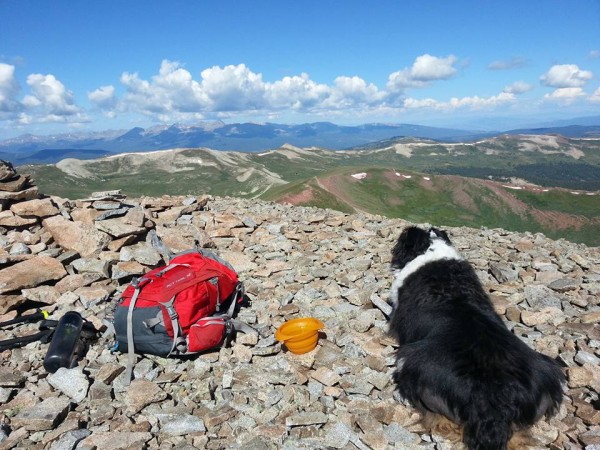 Stick to the trail 
Don't let enthusiasm incite you to take shortcuts or break out of line on the trail. Wayward hikers can flatten fragile plant life, widen the trail, and contribute to trail erosion. Plus, letting Fido run free disrupts local wildlife and enrages fellow hikers.
A trail is only as wide as it needs to be. Encourage your group to travel single file to minimize your impact on the natural landscape. If some self-appointed trailblazer has left you with an alternate route, choose the path most taken. Encourage others to do the same, and you'll give nature a chance to re-carpet when less considerate visitors have trekked in the mud.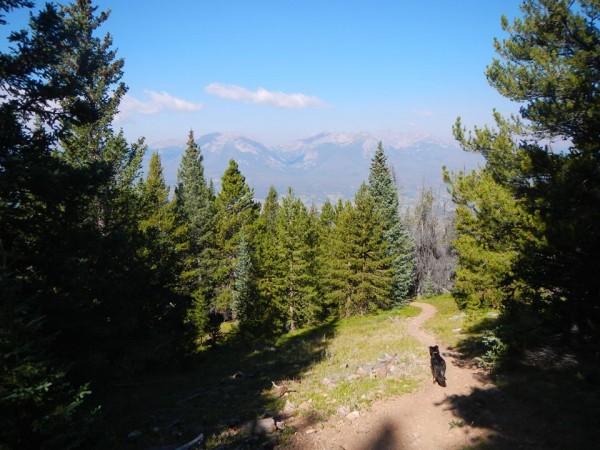 Check for ticks 
The wilderness experience doesn't always conclude at the end of the trail. Check under your dog's collar, in the folds of your clothing, in your hair. Ticks are freeloaders that would like nothing more than to nose in on your trip.
Don't give ticks an invitation in the first place. Apply a flea and tick preventative to your dog well before you go hiking so that it will be active once you hit the trail.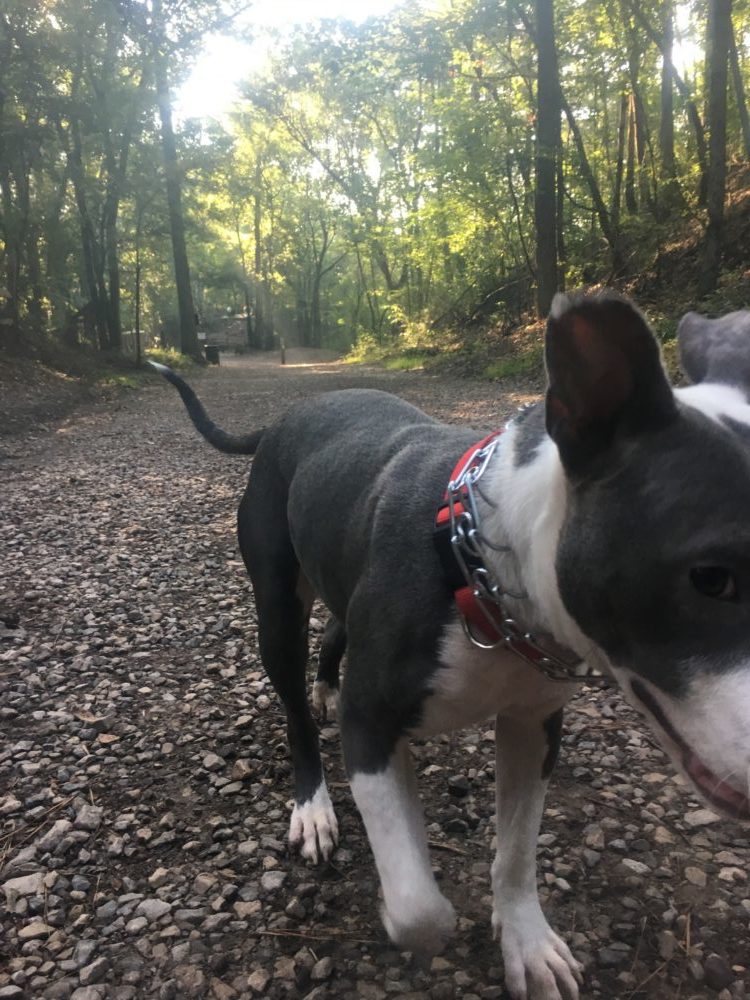 Resting your dog
All good treks end in the shade of a tree or a car's bumper (but not on paw-burning pavement). This is where you break out the stash in your trunk—water, snacks, and a towel for muddy paws—and bask in the glory of your accomplishments.
That's right, bask. Luxuriate. Slowly, wistfully, wallow. Wait.
You see, while your body has already begun to slide into deep relaxation, your dog's muscles are still hard at work with the business of bringing his body temperature back down to normal. See that panting? Fido is still cooling off. Offer your dog another drink and marvel at his stamina.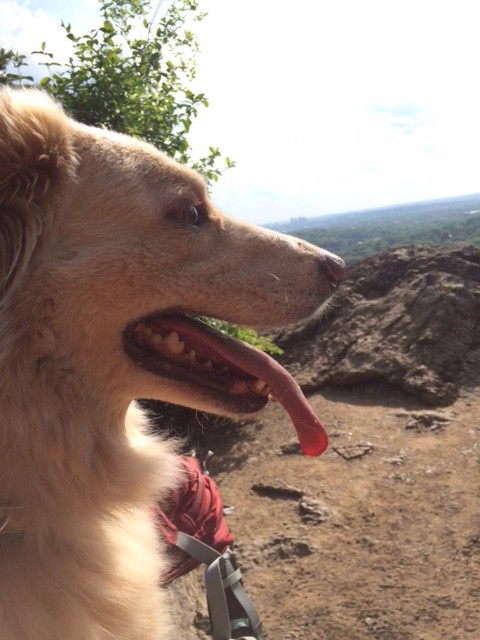 ---
For more tips on hiking with Fido, check out Ellen Eastwood's book, The Trail Hound's Handbook: Your Family Guide to Hiking with Dogs.
For more tips on how to properly do all the fall things outside, sign up for the Wilderness Press newsletter.