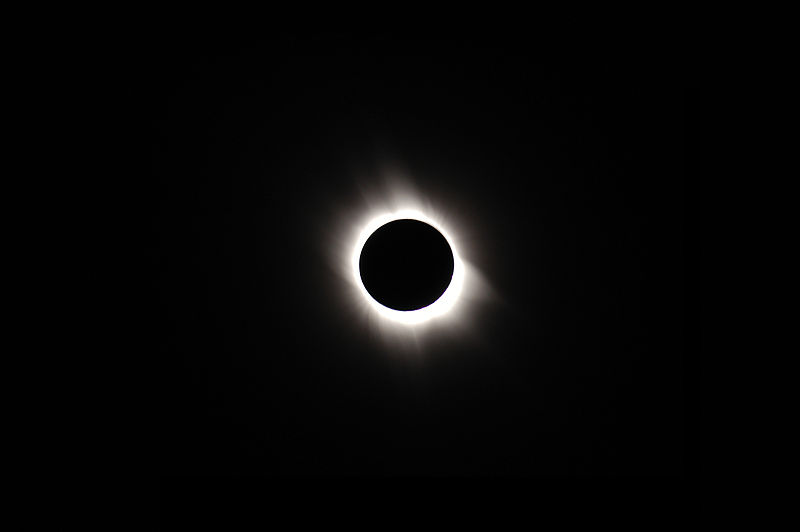 Tips for Watching the Solar Eclipse
Posted on
August 16, 2017
Ok, you've been bombarded with enough solar eclipse buzz to have sparked your interest, and now you want to experience the excitement for yourself. Fantastic! It's a little more involved than just stepping outside and craning your head skywards, though. Think of it more as an extended day hike. An endurance event. A sometimes-Type 2 but way worth it sort of day.
But have no fear—we came up with a handy tip sheet to make sure you get the most out of this natural phenomenon. After all, this is a once-in-a-lifetime event and you want to be on your A game for it.
Pick Your Viewing Spot
We covered this in our last blog post. Basically, get yourself into the line of totality and then get to a national park or monument.
Fuel Up
Anticipate traffic. Lots of traffic. Whether you're venturing into the wilderness or just down the road, be sure to start with a full tank of gas.
Pack a Picnic
Remember, this is a long day hike with the added benefit of not having to carry everything on your back. Bring food and water. And even toss a roll of toilet paper in the car for good measure.
Get Proper Glasses
Ok, serious faces now. You risk damaging your eyes if you look at the eclipse. Get a pair of solar eclipse glasses from a reputable vendor.
Wear Comfortable Shoes
Dress for eclipse success. Proper footwear will be crucial, whether you're exploring a national park or walking from the parking lot to a good vantage point.
Bring Seating
Chairs. Blankets. Hammocks. Air couches. You'll want the best (and comfiest!) seat in the house for the greatest show of your lifetime.
Take It All In
Don't only rely on watching the fleeting moment when the sun disappears. Engage all your senses, all day long. Take advantage of all the speakers, events, science projects, and parties that the National Park Service and other organizations have scheduled. Observe how animals react to the darkening sky. Make friends with those around you. Soak up every bit of eclipse excitement.
Have All the Patience
Let's not sugarcoat it—between traffic and crowds and potential bad weather, the solar eclipse on Monday may be pretty stressful. But take a deep breath and enjoy it. If the sun and moon waited this many years for this magical dance, you can make it through the day. And it will be so, so worth it.