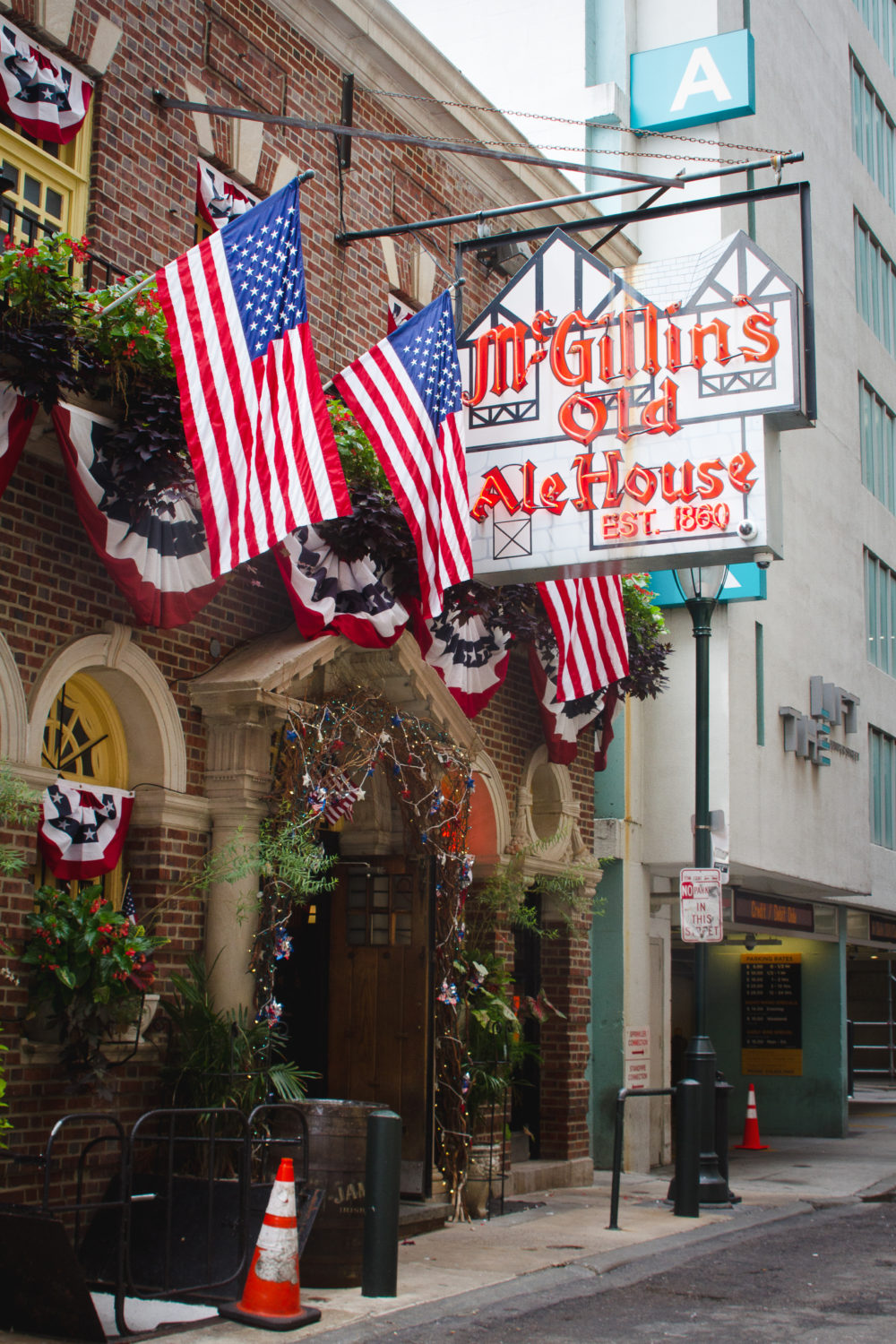 Finding Love in a Philadelphia Ale House
The City of Brotherly Love, known for its unique architecture and colorful art murals, not to mention its rich history, is about to get even more interesting. Walking Philadelphia, by award-winning journalist Natalie Pompilio, guides you through the coolest blocks in the city. And since sisterly love is prevalent in the city as well, Natalie brought her sister, Tricia Pompilio, in as the book's photographer.
Like any adventurous author, Natalie was teeming with walks and stories that did not fit into the book. Luckily for us (and for you), she will be sharing them here on the Wilderness Press blog!
Walking Philadelphia will be available later this June. If you can''t wait, you can preorder here.
---
McGillin's Olde Ale House, featured in the "Market Street East: The Gayborhood and Reading Terminal" walk,  claims to be a matchmaker's paradise. In 2016, I wrote about that phenomena for The Philadelphia Inquirer. You can also find the original story here, but I am also sharing it below.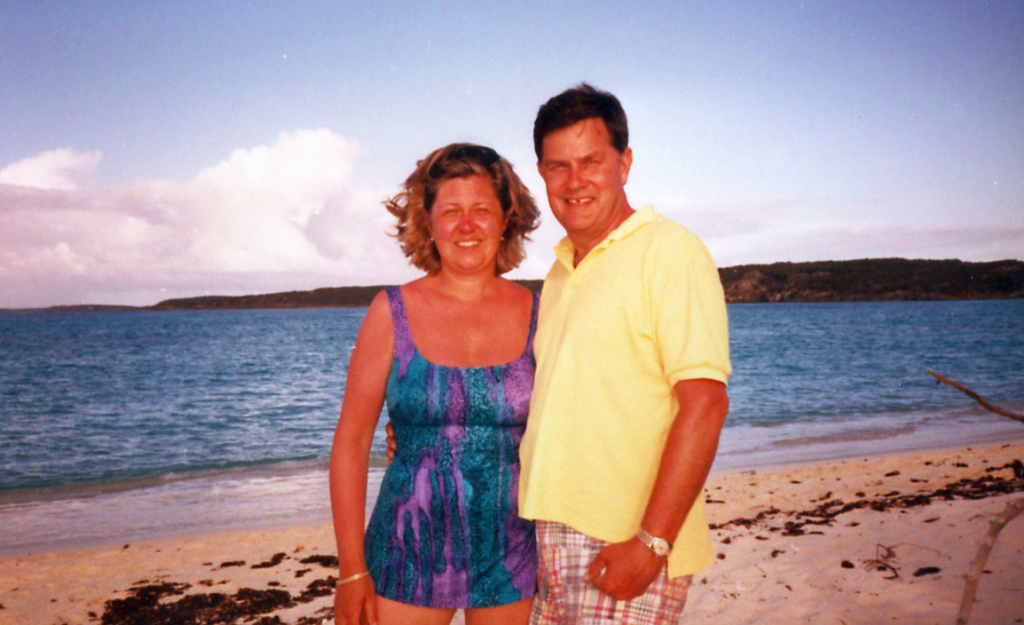 He fixed on her as soon as he walked through the door: She had on a Madras shirt and denim skirt. Her hair, a blondish-brown, was in a beehive.
"I thought she was terrific, and I wanted to get to know her better," said Chuck Myers, describing that June evening in 1961 and the chance encounter that changed his life. "I'd just gotten to Philadelphia and I saw her."
He approached with a draft beer in hand. She was drinking vodka, with her roommates, and she, too, was taken with the stranger. She gave him her phone number and her name: Helen.
"I said to the girls, 'If this guy Chuck calls, I'm home,' " she said. "He seemed like a nice guy with manners."
Three years later, they were married. More than 50 years on, Chuck and Helen Myers of Villanova—parents of two and grandparents of four—still credit their relationship to the city's oldest continually operating bar.
"McGillin's made it all happen," said Chuck, now 80. Many years ago, he gave his wife a McGillin's gold charm engraved with their meeting date. She still wears it. "It was a terrific spot."
Since it opened in 1860, McGillin's Olde Ale House in Center City (between Sansom & Chestnut Streets off Juniper St.) has been the scene of countless first meetings and first dates. McGillin's claims so many engagements, bachelor and bachelorette parties, wedding-day toasts, and anniversary celebrations that Chris Mullins Sr., who currently owns the bar with his wife, Mary Ellen, keeps a guest book of stories about couples with ties to the bar. Some of the framed photos on the walls show other happy pairings: a smiling tuxedoed man holding a bottle of Champagne; a bride posing under the bar's outdoor sign; a lot of "the ring" poses—women extending their left hands toward the camera to highlight their new bands.
Mullins believes the bar's relaxed atmosphere makes it an ideal meeting place or first-date locale.
"It's not expensive. It's not intimidating. It's, 'Let's go meet at McGillin's,' " he said.
Even before he and his wife took over the bar in 1993, his brother, Jim, had met his future wife, Kathy, at McGillin's in 1971. The pair were married for more than 20 years when Jim died in 1993.
"Those were the days of miniskirts, and the stairwell to the second floor was open. My brother would take a seat and look at the legs go by. He married the best pair he saw," Mullins said. "It's part of family lore."
It's part of the lore for others, as well, like Cecelia and Josh, Golda and Alan, Tom and Lauren, Jay and Betty, Stacey and Jay, Gaby and Chris, Michelle and Lee…
Ma and Pa McGillin, as the founding couple were known, ran the place while raising their 13 children in an upstairs apartment. The property also included a neighboring oyster house.
Perhaps the bar's matchmaking magic comes from the spirit of all that McGillin love, or the oyster juice (an eternal aphrodisiac) that's seeped into the floorboards. One thing it does not come from: ambience.
Getting to the front door requires walking Drury Lane—an alley, actually—and passing at least five Dumpsters and/or trash cans. Inside, it's loud, with TVs and the usual bar chatter.
"You see a lot of things happening with people at the bar, but you don't say anything," says day bartender Tammy Zakreski, on the job for 16 years. "I always say this to people: I see nothing, hear nothing, and know nothing."
But the love is not limited to patrons only.
Zakreski, 39, of Bellmawr, is one of multiple McGillin's employees who has found love there. In January, she married one of her regulars, Dusty Rhodes, after nine years of dating. They toasted after their service with friends, family, coworkers, and other loyal customers at McGillin's.
Vicky and Mike Weinstein
Vicky Weinstein said she and her friends were McGillin's regulars in the late '90s.
"We liked it because the crowd was sane. We could go get pitchers of beer and wings and not get dressed up," said Weinstein, 41, of Merion Station. "It wasn't like Delaware Avenue, with the guys with their shirts unbuttoned and you're gagging on cologne."
Then on December 29, 1999, she and another nurse from Jefferson University Hospital were at a table when Weinstein noticed a stranger break from the bar pack and head her way.
"I remember thinking, 'He looks harmless enough,' " Weinstein said recently. "He just looked like a nice, normal—"
"You mean strikingly handsome," said the stranger, now her husband of 14 years, Mike Weinstein.
"Yes, that's what I meant," she quickly clarified. "He blew us away."
No paper or pens were around, and cell phones weren't that common. So at the end of the night, Mike, then a fourth-year medical student, asked for Vicky's phone number—and committed it to memory.
He called a few days later. Three years later, they married. (Mike's bachelor party was at McGillin's, of course.) The couple now have three children, and a watercolor by Vicky's sister of their meeting place hangs in their bedroom.
Kay and Preston Scoboria
They are McGillin's love story legend, often referred to in shorthand as "the nun and the sailor," but the truth is more nuanced.
In the early 1960s, Kay did join a convent, but she had to leave for health reasons and began teaching elementary school. Preston had a U.S. Navy scholarship to put him through college and was visiting town as he waited for his next sea assignment. Both ended up at McGillin's in April 1963. She was sipping a whiskey sour when he made his approach. Now 74, she giggles describing that meeting.
"Everyone was standing around, like it was a cocktail party, so it wasn't strange to talk to someone you didn't know all night," she remembered. "He was handsome, just manly and polite. He said, 'You almost look like my sister.' . . . I told my father that and he was such a tease, he said, 'Well, you'll never hear from him again.' "
But two days later, she did. A year later, they were married. The Scoborias celebrated their 48th anniversary in 2012 with dinner at the bar and later marked their 50th anniversary with a party upstairs. One of the couple's five children (they have 11 grandchildren) has immortalized their McGillin's-triggered romance in rhyme, concluding:
So thanks, Mom and Dad
For all that you've done
And for choosing McGillin's
When you were looking for fun!