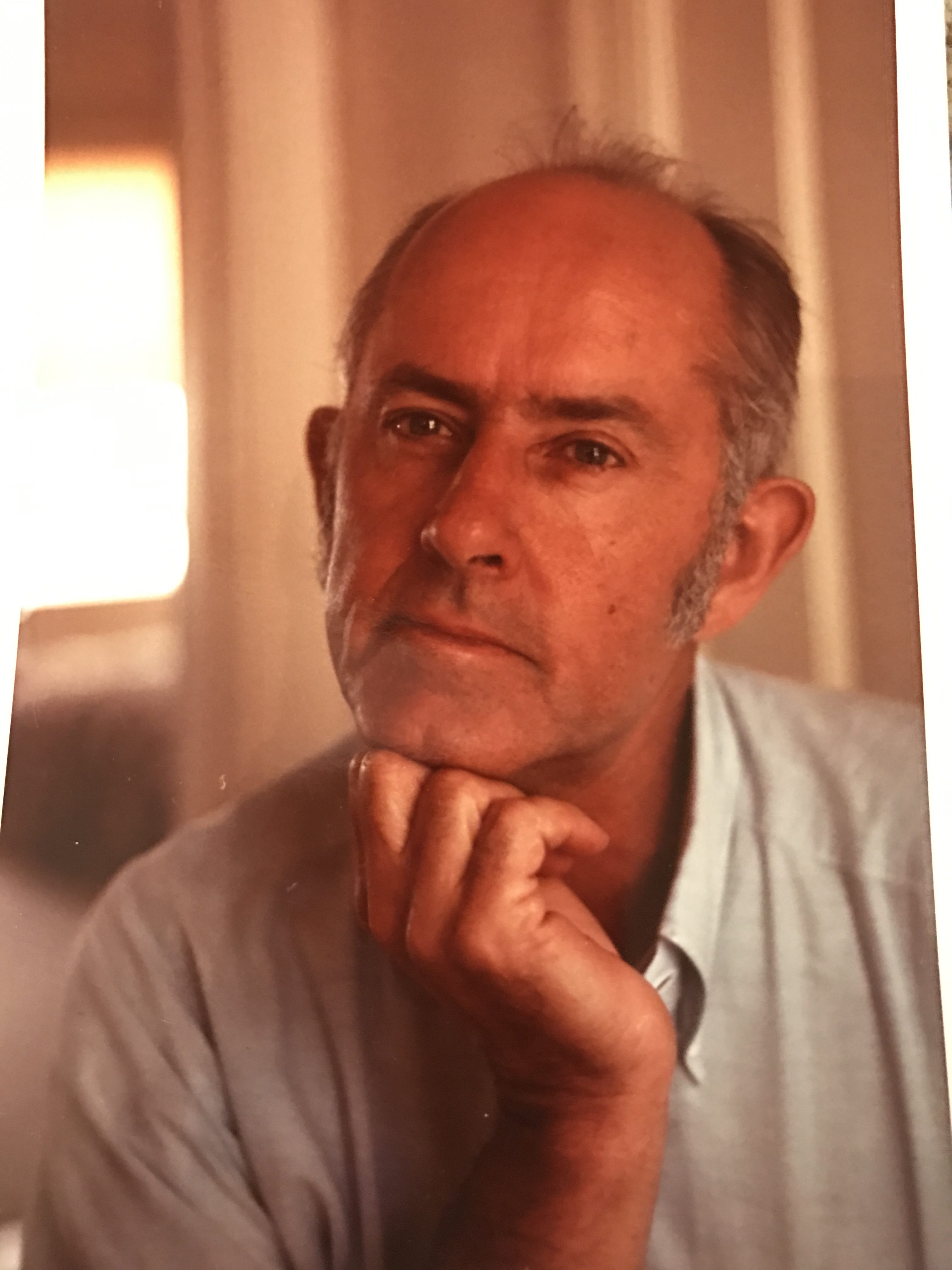 Tom Winnett—The Father of Wilderness Press
It's only fitting that the story of a publishing company's humble beginnings starts with a man who had a love for both the written word and the wilderness. It's a comforting thought when, at times, it feels like everyone is so power-hungry and money-driven. The key to longevity and success actually lies in an interminable passion for what you believe.
Tom Winnett wanted neither fame nor fortune when he started Wilderness Press. His sole mission was for his guidebooks to accurately represent how to get from Point A to Point B. Seems simple enough. In the middle of the wilderness. Oh. With no signs or maps to rely on—only the book clutched in the hiker's hand. Okay, that's hard.
Tom wanted his readers never to make a wrong turn. And in the age before GPS, SPOT trackers, and iPhones, that was no easy task. But it was one he dedicated his life to and passed down to his children.
To get a glimpse into the life of the man behind the books, we have become friends with Tom's kids, Caroline and Jason. They grew up with the Sierra backcountry as their second home and feel equally comfortable with a pack on their shoulders or with a pencil in hand. Here's Tom's story.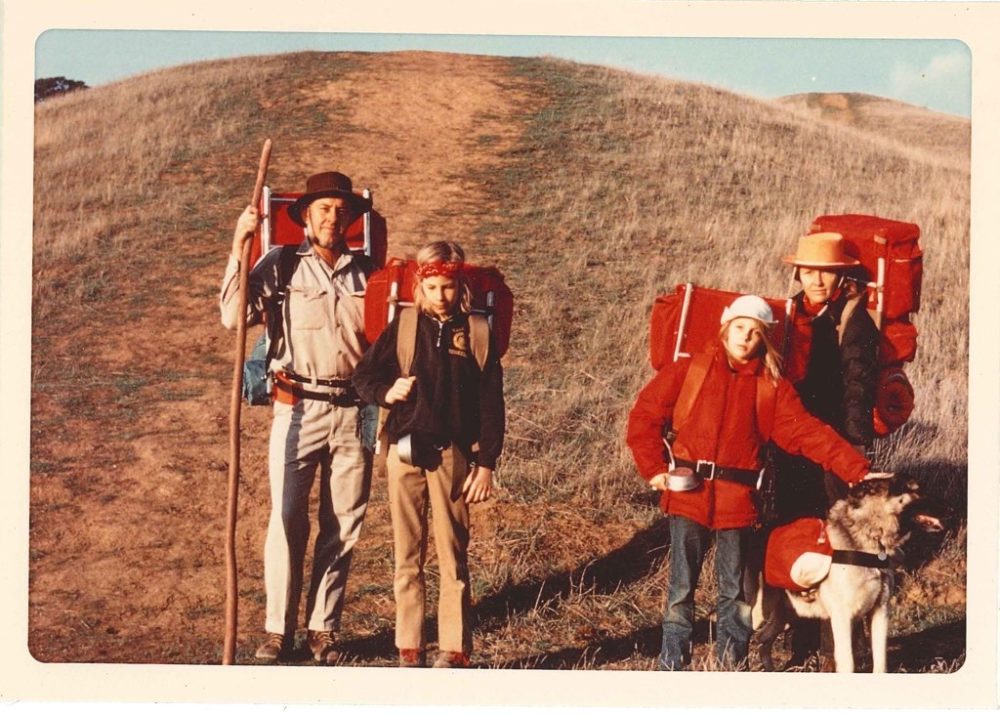 ---
Caroline: On behalf of my family, I'm delighted to pen a few words about my father in honor of the 50th anniversary of the founding of Wilderness Press.
My father was a language perfectionist who loved the wilderness. This fortuitous combination resulted in the creation of what was originally known as the "Backpacker/Knapsacker Guidebook Series." Sierra North was born in 1967 as an experimental book project by my father and a friend. My mother drew the ram's head logo one afternoon in a single sitting. At the time, my father did not know it would become his life's work to publish the world's most accurate and reliable guidebooks. It became so, and my father began quietly nurturing a community of authors and map makers who were like-minded sticklers for accuracy and devotees of the mountains. Wilderness Press quickly grew into a highly respected source of guidance for backpackers, hikers, and others who seek to wander the mountains and prefer to never, ever be lost.
My family and I are very grateful to the team at Wilderness Press and AdventureKEEN for upholding my father's vision for accurate, reliable, high-quality guidebooks and maps for the outdoor enthusiast. I hope you enjoy the remembrances of my father and connect with his vision for the harmonious alignment of words and wilderness. I can still hear him telling me how to spot a trail on a rocky hillside, and how to root out dangling modifiers from an author's manuscript. Both skills have served me well.
1. What got Tom into publishing?
Jason: My dad graduated from UC Berkeley in 1948 with a degree in journalism. He was already working with the student newspaper, the Daily Californian, both writing and editing. He had also been working with the local study aid for UC students, the predecessor to Wilderness Press called Fybate Lecture Notes. These were published often, in spiral-bound books that presented many of the more popular classes in a condensed form that was both well organized and well edited, such that they were valuable to diligent students who wanted to excel and students who didn't pay attention during the term but could pass the final exam with the help of Fybate.
My dad attended classes, took copious notes, and drafted, as well as edited, these compilations. After several years working for the owner (who was a woman and as such a pioneering entrepreneur of the day), he bought the company from her. His demanding standards in writing, editing, and publishing served us and the students well.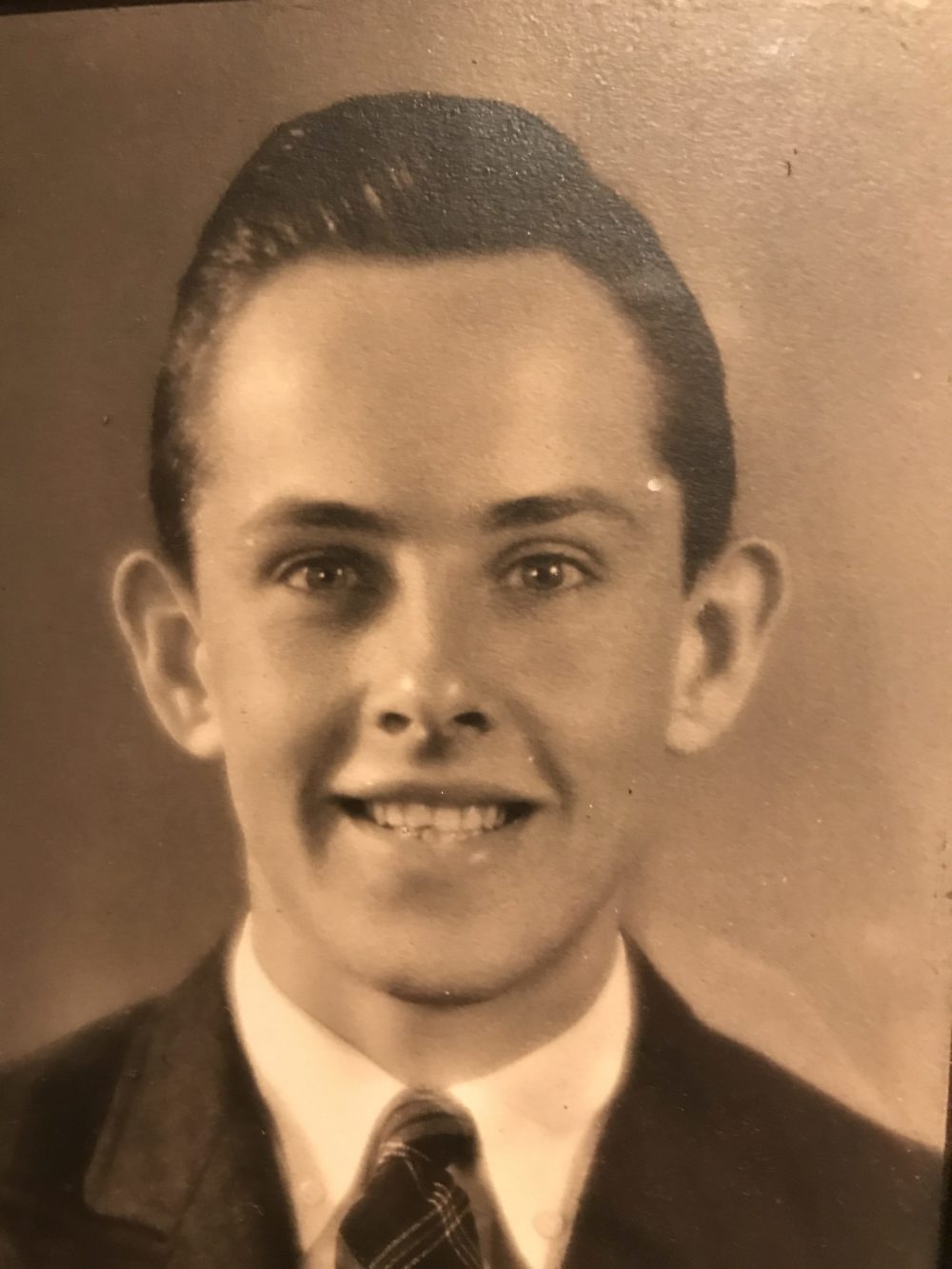 So how did Wilderness Press start? It was back in 1935 that my father first went to the Sierra Nevada as a Boy Scout. Back then, it was a bunch of boys in the back of a truck for 24 hours to come from Los Angeles to Yosemite. But it was a little later on a second trip that he made his first multiday wilderness hike from Mosquito Flat over Mono Pass and down Mono Creek, where he had a formative experience and fell in love with the Sierra backcountry.
So, fast-forward to the early 1960s. With two friends, Karl Schwenke and Don Dennison, my father returned to the Sierra backcountry. I was pretty young, so I don't remember much, but his interest in the Sierra went from good to extreme.  We were already, as a family, going to the Sierra. My mother's parents had a small second home in Nevada City in the northern Sierra Gold Country. And we would enjoy the Sierra front country in both winter and summer, as well as on car camping trips.
Caroline: Dad loved the wilderness and started backpacking at an early age—first with the Boy Scouts. Then, as an adult, he discovered the Sierra Nevada. He quickly realized that there was not one single book available with specific directions on how to take a backpacking trip in the Sierra. The only book available was Starr's Guide, which was a general guide to the Sierra. Being a man to solve his own problems, he and his friend Karl Schwenke decided to put together their own guidebook with 100 trips in the Northern Sierra that had details on the trips down to the turns in the trail and the best places to camp. Sierra North was born.
2. What made Tom choose Sierra North as his first book?
As a Berkeley resident, the Northern Sierra was where he and my mother and their friends took their backpacking trips. So that's where he started writing about the trails and observations that let to Sierra North.

3. Do you know what his favorite book was?
Caroline: The Elements of Style by Strunk and White. Seriously. He was never without a copy.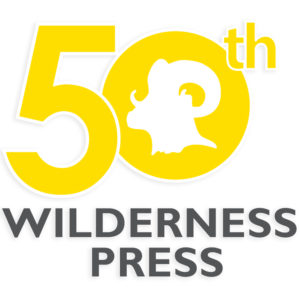 4. Why a ram's head for a logo?
Caroline: My mother was an artist. She was a very accomplished sketch and paint artist. My dad asked her to draw a logo for WP, and she chose one of the iconic creatures of the Sierra, using her artistic sensibility and her personal experience of the animals in the Sierra. I can't tell you how much it means to me to see my mother's beautiful logo still in use after 50 years.
5. Were you involved with Wilderness Press?
Caroline: I worked at Wilderness Press many summers as a teenager, usually doing things like pasting maps in the backs of books. WP was one of the first companies to include maps with our books, and each map was individually put into a glued-in slip in the back of the book. As I got older, my interest turned to editing. My father taught me to edit as no one else could. When I was in my mid-30s and my father was looking to retire, we decided that I would take over WP as Publisher. After a few years in the that role, I hired Mike Jones to run the company, and I spent time with my young children. I remained Chair of the Board until the sale of WP to Keen Communications (now AdventureKEEN).
Jason: I co-authored and helped research and write several WP books over the years.
Caroline: Jason could hike like a beast, and no trail was too tough for him.

6. What's your favorite memory of your dad?
Caroline: Those quiet moments at home, after dinner when the house was still, when he would patiently teach me the nuances of language. I knew I was being taught by someone with a rare mastery of the skill of editing. To this day I enjoy reading about grammar and punctuation. My dad gave himself the title of Editor-in-Chief. That, to him, was more important than any other role at Wilderness Press.
---
To learn more about Tom and Wilderness Press and to follow our 50th-anniversary celebrations, sign up for our newsletter.