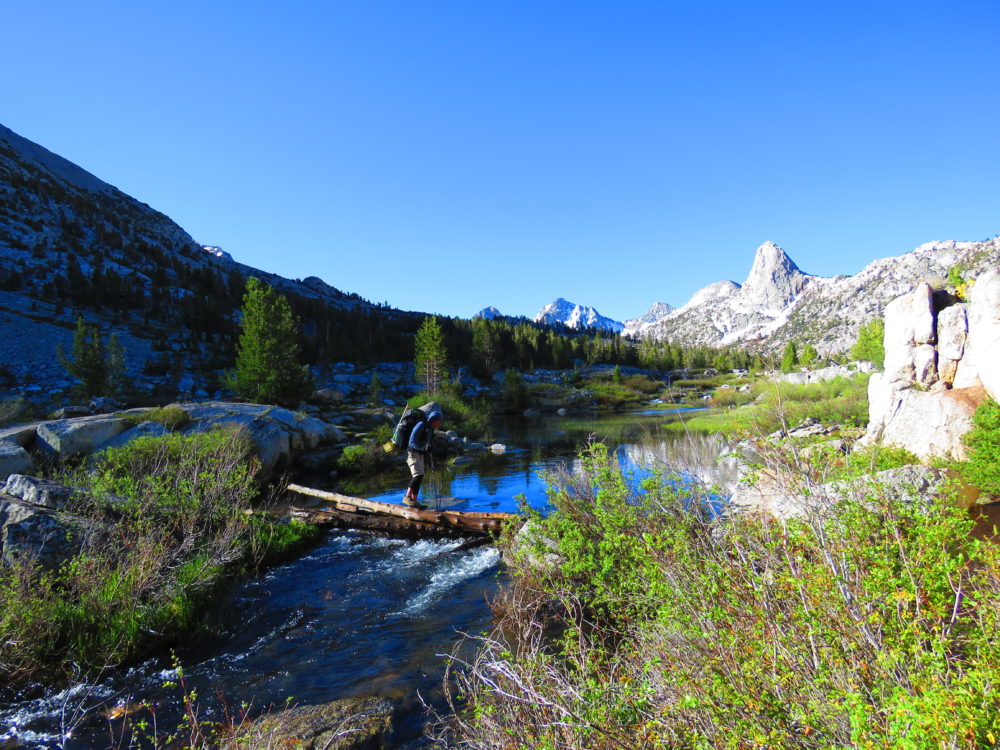 The Time Before the Pacific Crest Trail
The trails in the Sierra and the PCT are so engrained in our 50 years as guidebook publishers that it's hard to imagine a time before the iconic Pacific Crest Trail weaved its way from Mexico to Canada. Yet Wilderness Press was already a year old when President Lyndon B. Johnson officially designated the PCT as a national scenic trail with the signing of the National Trail Systems Act in 1968. To help us reflect back on the trail's beginnings, we've been pouring over the new book by the Pacific Crest Trail Association, The Pacific Crest Trail: Exploring America's Wilderness Trail by Mark Larabee and Barney Scout Mann.
Despite the lack of "official" national scenic trail status, backpackers had been already hiking the PCT for decades. It all started in 1920 when a young assistant forest supervisor named Fred Cleator was working to survey the Cascade Highway and Oregon Skyline Trail and had a vision to extend "the Skyline Trail the full length of the Cascades in Washington and Oregon, joining a similar trail in the Sierras of California, as a great tourist advertisement." With that, Fred gave the first written record of the idea of the PCT.
A few years later, Catherine Montgomery, a schoolteacher and avid outdoorswoman from Bellingham, Washington had the idea to "do something big for Western America." In 1926 she suggested to Seattle mountaineer Joseph Hazard that he help build "a high winding trail down the heights of our western mountains with mile markers and shelter huts…from the Canadian border to the Mexican Boundary line." And with that ambitious dream, Montgomery became the "Mother of the Pacific Crest Trail."
Clinton C. Clarke followed Montgomery's vision and in 1932 approached the U.S. Forest and National Park Services to create and map out a trail from Mexico to Canada. He originally wanted to call the entire route the John Muir Trail, but after meeting objections from the Sierra Club, the acting director of the National Parks Service named it the Pacific Crest Trail.
Now, where does Wilderness Press fit into all this rich PCT history? Tom Winnett, the founder of Wilderness Press (check out our post about him here), started by publishing Sierra North, Sierra South, and Trails of the Angeles. And Winnett wanted to capitalize on the increasing popularity of the PCT and publish a guidebook for it as well. So Winnett and four other backpackers spent the summer of 1972 scouting the California portion of the PCT, then published the first edition of our Pacific Crest Trail guidebook.
45 years after our first PCT guidebook, we are still just as enamored with the winding trail from Mexico to Canada. Authors Jordan Summers and Laura Randall are hard at work on the long-awaited seventh editions. Stay tuned!
---
For updates on our PCT guidebooks and stories from the trail, sign up for the Wilderness Press newsletter.