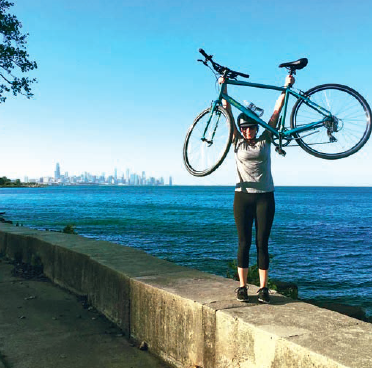 Best Rail-Trails for Cycling in Chicago
With an abundance of rail-trails in the midwest, cycling in and around the Windy City is a breeze. And rail-trails have the added benefit of preserving historical landmarks, serving as wildlife conservation corridors, linking isolated parks, establishing greenways in developed areas, and stimulating local economies by boosting tourism and promoting trailside businesses.
Hop on your bike, strap on a helmet, and hit these five rail-trails in Chicago.
Bloomington Trail (The 606), 3 miles
The Bloomingdale Trail sits 17 feet above the roads, covers a quick 3 miles just south of Bucktown and Logan Square in Chicago, and is perfect for a leisurely weekend neighborhood ride. This trail is extra bike-friendly, with ramps, bike parking, bike repair stations, and water fountains. Numerous coffee shops, bars, restaurants, and shopping districts are also all within a few blocks of the route, making it convenient to shop local.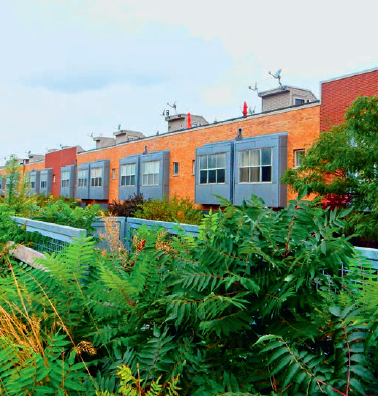 Des Plaines River Trail, 56.2 miles
The Des Plaines River Trail is a natural oasis within a short drive of Chicago and its northern suburbs. Having such a long, lush trail just outside of such a densely populated urban area is truly a wonderful asset to the surrounding community. Traveling from the north end to the south end, you will experience a variety of trail surfaces, from pavement to crushed stone to single track forest trail. Be prepared for this terrain to change quickly and often for an exciting adventure at every turn.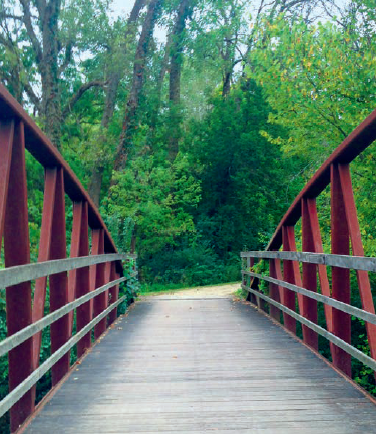 North Branch Trail, 19.7 miles
The North Branch Trail follows the North Branch of the Chicago River nearly 20 miles through Cook County. Near the north end of the trail, the Chicago Botanic Garden, which includes more than two dozen gardens on 385 acres, is worth a short excursion. Nearby, you can also pick up the Green Bay Trail, a busy community route flanked by restaurants, shops, parks, and residential neighborhoods about a mile from the Lake Michigan shoreline.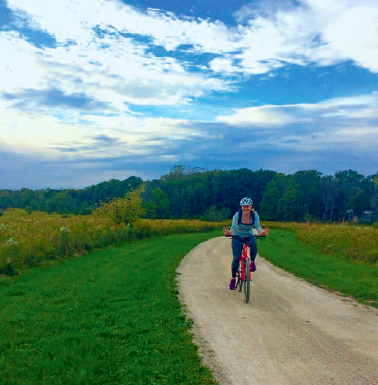 Millenium Trail, 30.7 miles
If you want to escape the hustle of the big city, the Millenium Trail is for you. The trail goes through forest, farmland, and the suburban neighborhoods of Lake County. The trail's northernmost end begins in Lindenhurst's Forest View Park. Early on, the path splits; keep right to stay on the trail and continue through McDonald Woods Forest Preserve. As the path winds southward, you'll travel through farmland, rolling hills, and fields of wildflowers.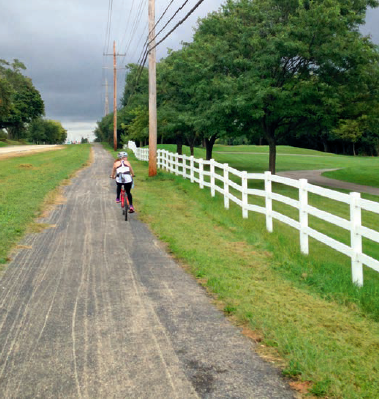 Robert McClory Bike Path, 25.4 miles
The Robert McClory Bike Path runs the length of Lake County, knitting together a string of communities on the north shore of Chicago all the way to the Wisconsin border. The 25-mile bike path primarily follows the route of the Chicago North Shore and Milwaukee Railroad, which expanded all the way to Milwaukee in 1919 as an electric interurban freight and passenger railroad. It ceased operations in 1963 after ridership declined.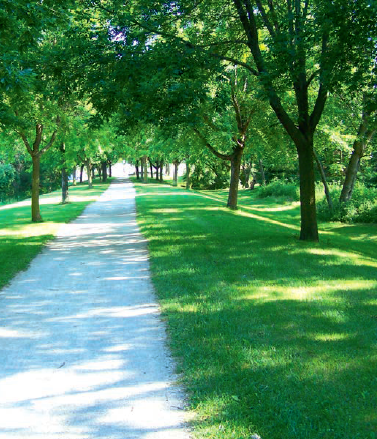 ---
For more information about these trails and others, pick up a copy of our new Rail-Trails Illinois, Indiana and Ohio.
Wilderness Press and Rails-to-Trails Conservancy work together to publish numerous guidebooks about rail-trails all over the country. Check out the entire collection here.
Headquartered in Washington, D.C., Rails-to-Trails Conservancy is a nonprofit organization dedicated to creating a nationwide network of trails from former rail lines and connecting corridors to build healthier places for healthier people.