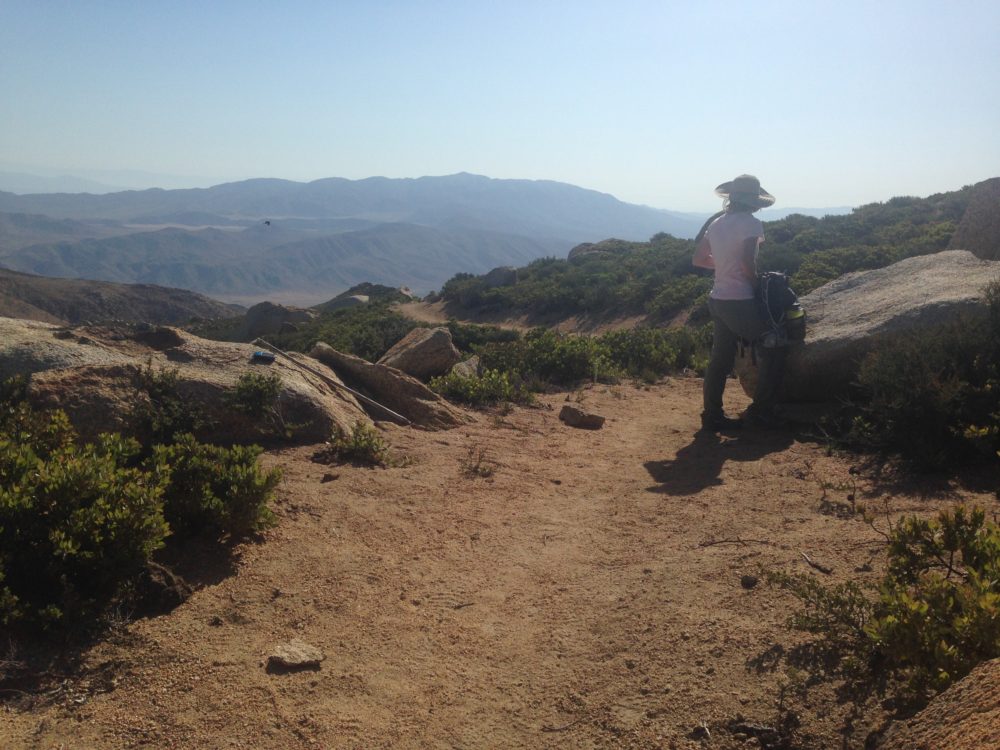 Honoring the Women of the PCT
Before there was Cheryl Strayed, there was Catherine Montgomery.
In 1926, almost a century before Strayed's best-selling memoir about her Pacific Crest Trail experience was published, Montgomery came up with the idea of creating a ridgeline track from Canada to Mexico.
It seems fitting to pay tribute to this schoolteacher from Bellingham, Washington during Women's History Month, just as a new season's worth of thru-hikers arrives at the Mexican border and begins the 2,660-mile walk to Canada.
Wild, and the 2014 Reese Witherspoon film that followed it, brought a whole new level of attention to the PCT and inspired record numbers of hikers to hit the trail for short and long distances. But it is Montgomery who deserves a shout-out for envisioning a project of such magnitude at a time when women's lives centered on domestic pursuits, as do other women over the years who have taken risks and lent support to make the PCT what it is today.
Montgomery was a 59-year-old elementary school teacher, who spent her weekends hiking and camping (she called it "tramping") around Mount Baker. In January 1926, under the pretense of meeting with textbook salesman Joseph Hazard, Montgomery suggested that Hazard, a well-known Pacific Northwest mountaineer, "do something big for Western America" by creating a north-south trail similar to the Appalachian Trail with mile markers and shelter huts.
Hazard agreed (after Montgomery pledged loyalty to his English textbooks) and proposed the idea to his fellow mountain climbers, who also took up the cause. Six years later in 1932, Pasadena's Clinton C. Clarke pitched the idea to the U.S. Forest Service and National Parks and began the long tri-state process of mapping and building a trail.
Hazard chronicled his meeting with Montgomery in his 1946 book, Pacific Crest Trails from Alaska to Cape Horn. Still, it took years for her to get credit for her prescience, according to Barney Scout Mann and Mark Larrabee, authors of the 2016 book, The Pacific Crest Trail: Exploring America's Wilderness Trail.
In 2010, at a ceremony in Bellingham inducting Montgomery into the Northwest Women's Hall of Fame, she was justly named "the mother of the Pacific Crest Trail."
Montgomery wasn't the only woman who left a big footprint on the PCT. In 1976, Teddi Boston, a 49-year-old mother of four from Anaheim, became the first woman to solo hike the trail north to south. Today, hikers rely on crowd-sourced water reports and apps that alert them when they're off the trail. Boston had little more than a compass and a map (not to mention a record snowpack to contend with that year). When she finished, 169 days later, she told the local paper she wanted to do it all over again.
Since Boston's trek, the number of women involved in the PCT has become too numerous to track. Under executive director Liz Bergeron, the Pacific Crest Trail Association has more than tripled its membership and evolved into a savvy advocacy organization fiercely dedicated to protecting the trail. Alice Krueper, a dynamo outdoorswoman from San Bernardino, is widely credited with launching and expanding the volunteer crews who work hard to maintain and restore the trail. Carrot Quinn, author of Thru-Hiking Will Break Your Heart, hiked the PCT twice in 2013 and 2014; among the wise tips she offers on her blog: Don't let a creep you've just met give you your trail name. Other blogs like A Skirt in the Dirt and Following the Arrows all offer sharp and honest reports on hiking the trail solo as a woman.
On my own first PCT section hike last year, I met an ER nurse from Orange County who was hiking the entire trail in eight-day stretches in accordance with her work shifts. She had beat breast cancer 18 months earlier and said she was having the time of her life.
What a great time she and Catherine Montgomery would have had, sharing their stories of tramping.