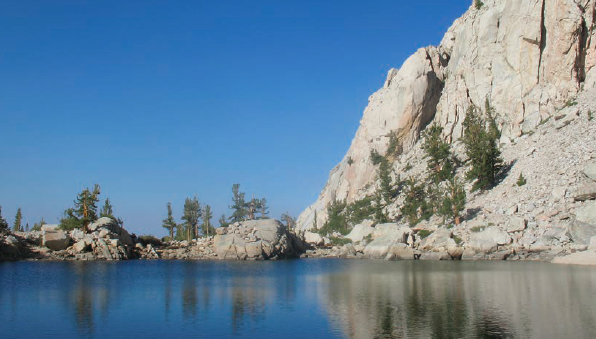 10 Things You Need for a Successful Mount Whitney Summit
Packing for long, strenuous day hikes is a balancing act. You don't want to forget anything critical, but you also don't want to carry any unnecessary weight. Packing for such a hike at 14,000 feet may seem slightly more stressful than usual. But fear not—the supplies you need to summit Mount Whitney are the same 10 essentials you pack for every trip into the woods.
Map
Simply put, it is dangerous to be in the mountains without a map. You're unlikely to get lost along the Mount Whitney Trail, but if you happen to get turned around, you'll be happy you brought your map.
Compass
You will need a compass if you become disoriented and need to orient your map, identify basic landmarks, and determine the direction to the trail or which direction to follow the trail.
Sunglasses and Sunscreen
Sunscreen, sunglasses, and a wide-brimmed hat are musts in the alpine zone. Apply sunscreen at least twice during your long hike up Mount Whitney.
Food
You will burn thousands of calories on an ascent of Mount Whitney, and it is unlikely that you will consume as many calories as you will expend on your walk. Carry enough food to be able to eat a 200- to 500-calorie snack every 1–2 hours, plus extra food in case something goes wrong or you underestimate your appetite.
Water
Staying hydrated is incredibly important in reducing the likelihood that you will suffer from a headache, muscle cramps, or unnecessary fatigue. Hydration also lowers your susceptibility to altitude sickness. Drinking 5–9 quarts of water a day should be adequate for most people.
It is also important to pack a hydration system or water bottle that has a 1-gallon capacity. For the first 6 miles, you will cross a stream every few miles, but there is no permanent water from Trail Camp to the summit. This means that for 8.8 miles of the hike, when you are at the highest elevations, you cannot refill your water bottles.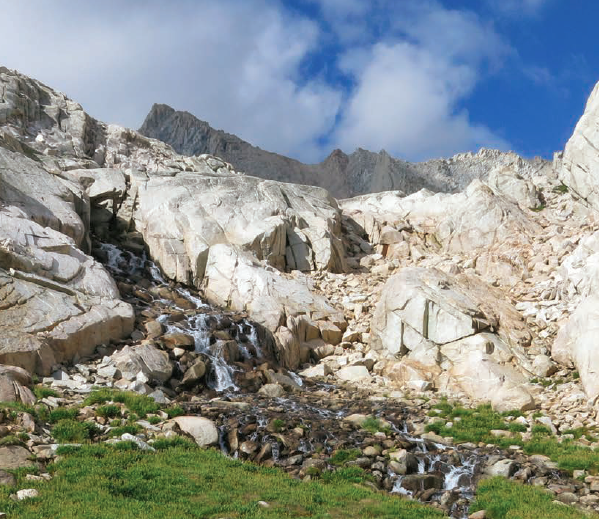 Extra Clothes
Carry sufficient clothes to spend a night out on the trail—up to an elevation of 14,505 feet. If you get lost or injure yourself late in the day, a rescue is unlikely until morning. At minimum, bring thermal tops and bottoms, a wool or fleece hat, and a waterproof, wind-resistant jacket.
Headlamp or Flashlight
Nearly everyone walks part of this trail in the dark and will therefore need a light source.
First Aid Kit
Your first aid kit will most likely be used to prevent and treat blisters, limit an altitude-induced headache, and dull the pain from sore knees. A basic first aid kit for a day hike or short backpacking trip should contain: tape; anti-inflammatory pain medication; blister bandages or pads or moleskin; an elastic bandage; sterile gauze or adhesive pads; bandages; antibiotic ointment; antiseptic wipes; antihistamine; whistle and signal mirror; tweezers; safety pins; sterile, non-latex gloves; and a small first aid book.
Wag Bag
You will receive one of these human-waste disposal kits free when you pick up your wilderness permit. Although they include a small amount of toilet paper, you may want to bring extra, together with alcohol-based hand sanitizer.
Knife
A small pocket knife, especially one with a pair of scissors, is important for cutting first aid supplies—and probably for preparing your lunch.
For more tips on how to successfully summit Mount Whitney, pick up a copy of One Best Hike: Mount Whitney!