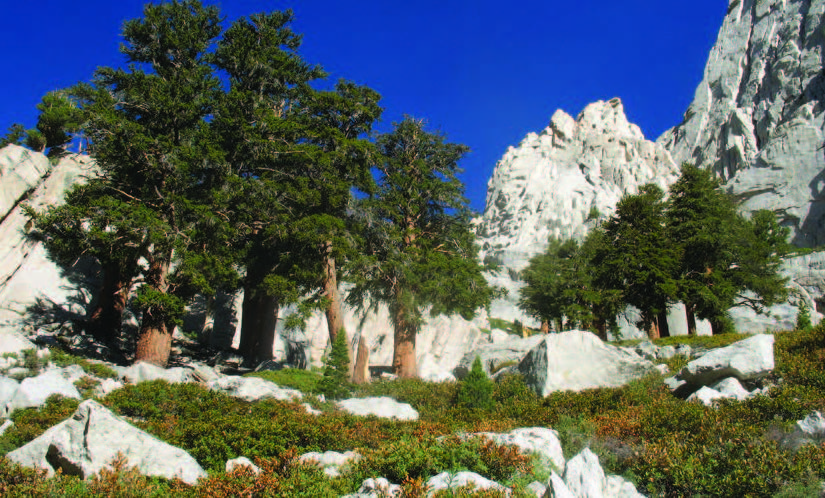 How to Train for Mount Whitney
Posted on
February 13, 2017
You have decided what time of year you want to summit Mount Whitney. You have applied for your permit. You're growing excited. Now it's time to start thinking about the task at hand—actually summiting the highest mountain in the Lower 48. Yikes!
Hiking 21 miles is a major undertaking (especially if you choose to do it in a day), and climbing well over 6,000 feet requires a lot of effort. Long before you start worrying about acclimating to high elevation, you need to get used to walking long distances up and down hills. In other words, you need to be in relatively good aerobic shape, have toned the needed muscles, and have excellent endurance. But you do not need to be fast.
Walk Some Hills
Any aerobic exercise will help you get in shape, but the muscles used extensively for walking up and down hills can only be conditioned by walking up and down hills. If you live somewhere with hills, the best form of training is, unsurprisingly, to take long walks.
However, if your surroundings are flatter or you don't have time to hike hills regularly, cities are full of training opportunities: Walk up and down staircases in a tall building, walk up and down bleachers in a local stadium, or use a stair machine at a gym. Do not underestimate the descent; this long downhill section catches many people unprepared.
Put Your Fitness to the Test
Testing your endurance ahead of time is important to ensure that you are physically and mentally ready to walk for many hours. If you can do a fast-paced 10- to 12-mile hike in hilly terrain, your physical capabilities are unlikely to limit your success. For many newcomers to hiking (or other endurance sports), the mental game is equally difficult. You need to know how to keep going once you are tired—such as once you've reached your goal but the car is still 10.4 miles away. Successfully finishing training walks and other workouts, even if you are tired or bored, is one good way to know you are ready for Mount Whitney.
The final reason for training hikes is to break in a pair of hiking boots or shoes. You are more likely to succeed on summit day if painful feet aren't stopping you.
Practice Acclimating
The final stage in your training for Mount Whitney is to get your body acclimated to higher elevations. It is best if you can spend several days hiking at moderate elevations just before attempting Mount Whitney. Research has shown that repeated exposure to high elevations can help you prepare for a tall summit, even if it isn't immediately before your climb.
If you live in Northern California, a weekend trip to the Tahoe area, the Tuolumne Meadows section of Yosemite, or anywhere in the Eastern Sierra provides ample hiking options. If you live in Southern California, 11,502-foot San Gorgonio Mountain, 10,834-foot San Jacinto Peak, and 10,064-foot Mount San Antonio (also known as Mount Baldy) are good acclimation hikes.
Get High
In addition to acclimation hikes you take over the previous month, it is best to do one or more high-elevation hikes within two days of attempting the mountain, especially if you will be day hiking Mount Whitney. The most easily accessible trailheads near Whitney Portal are Horseshoe Meadows and Onion Valley.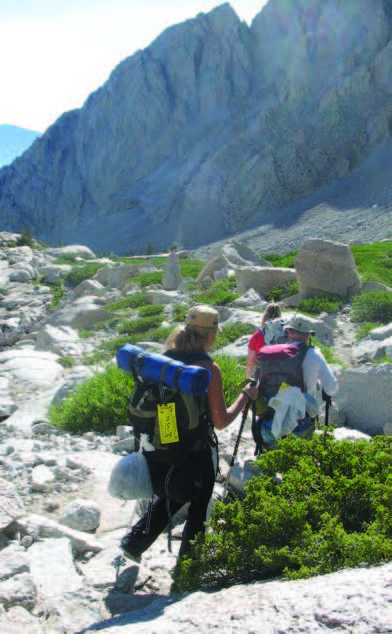 If you are driving from the north, there are a number of other easily accessible trailheads with excellent high-elevation walks between Yosemite and Lone Pine, including walks in the Tioga Pass and Saddlebag Lakes areas just east of Yosemite; Duck Pass Trailhead in Mammoth Lakes; and the South Lake, Sabrina Lake, and North Lake Trailheads in the Bishop area.
A visit to the Ancient Bristlecone Pine Forest in the White Mountains is another alternative where you can drive to quite high elevations and enjoy an easy walk.
Remember, your goal is to acclimate your body, not to tire your legs or bash your feet. A 1,000- to 2,000-foot climb and a 5- to 8-mile day is all you should do the day before you head up the Mount Whitney Trail—you may indeed choose to do only a portion of one of the following hikes described.
If you liked these tips and are looking for more Mount Whitney beta, check out One Best Hike: Mount Whitney.