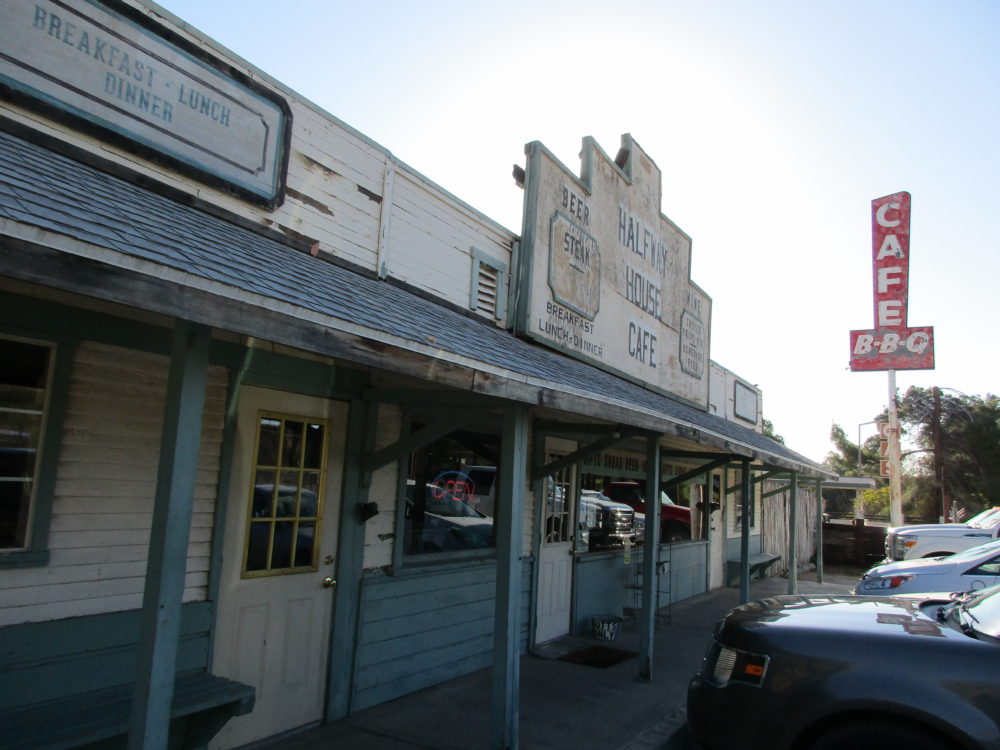 A Gilmore Girl Hikes the Pacific Crest Trail?
Posted on
February 3, 2017
This summer's Netflix revival of Gilmore Girls held a plot twist that many didn't see coming. In the third of four episodes, Lorelei, the hip, pop-culture-loving mom of the popular WB series, announces she's heading to California to "do Wild" and hike the Pacific Crest Trail.
The book, not the movie.
I happened to be in the middle of my own skewed version of Wild when I watched the show in late December. I'm updating the Wilderness Press guide to the PCT in Southern California, and I've spent the last year section hiking the trail between Mexico and Yosemite while trying to balance life with two pre-teenage boys in a gridlocked metropolis. Suddenly the show became more than just background noise for my late-night GPS plottings.
I watched Lorelei's boyfriend, Luke, try to talk her out of a three-week hike: "There's dirt, bugs, animals, mosquitos, rivers. You have to sleep on the ground. You cook your own food. You boil your own water. You get your water from a stream, that's in nature." When she stood her ground and got on a plane, I swapped my editing pencil for a glass of wine and sat back to watch the trainwreck. It was entertaining and surprisingly accurate in parts, in a light-hearted Gilmore Girls sort of way.
Here are my completely subjective thoughts on what the show got right, and what made me want to throw my trekking poles at the TV.
NO WAY. Lorelei packed two similar hats. The cutesy dog hat with floppy ears she wore the first day didn't bother me. What did was the second plainer one she donned the next day when she tried to get back on the trail. Even novice hikers wouldn't dare afford that luxury of carrying two knit hats on the trail. Remember the trail angel jettisoning Reese Witherspoon's condoms in the movie? Every ounce counts.
YES. She bonds with other hikers the night before hitting the trail. Lorelei sits around a campfire with her fellow hikers, and they all chat merrily about their goals and dreams. There really is a unique camaraderie among all PCT hikers, regardless of age, personality, or skill level: We're all in this together. No sane hiker, however, would weigh down her pack with boxed wine, as one of the characters seemed to be planning to do (see hat entry).
NO WAY. Rangers collect permits before allowing the hikers on the trail. I know this was a prop to allow witty repartee between Lorelei and the clichéd, by-the-book park rangers. It's important to have all necessary permits, but not once have I witnessed a ranger standing at the entrance to a trailhead with a clipboard. It was funny, though, when the ranger announced that the visibility for boot-throwing that day was bad (Wild reference).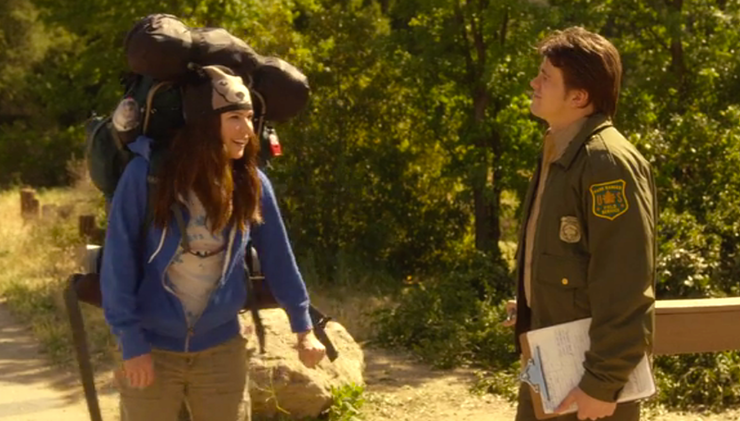 YES. Lorelei calls her mom from a spectacular viewpoint on the trail. There's nothing better than turning a corner and coming upon a vista so stunning it appears Photoshopped. It is made all the sweeter in the rare instance that lets you call a loved one after days or even a few hours of solitude. Plus, time on the trail sometimes leads to clarity that might not always surface in our often-cluttered lives.
NO WAY. Lorelei duct-tapes a dehydrated meal to her overflowing backpack. The duct tape didn't annoy me as much as the fact that she didn't seem to invest in a single Ziploc bag, an essential gear item that I rank right up there with lip balm and Darn Tough socks. Plus, every Gilmore Girls fan knows Lorelei would choose Pop-Tarts over chicken and rice any day.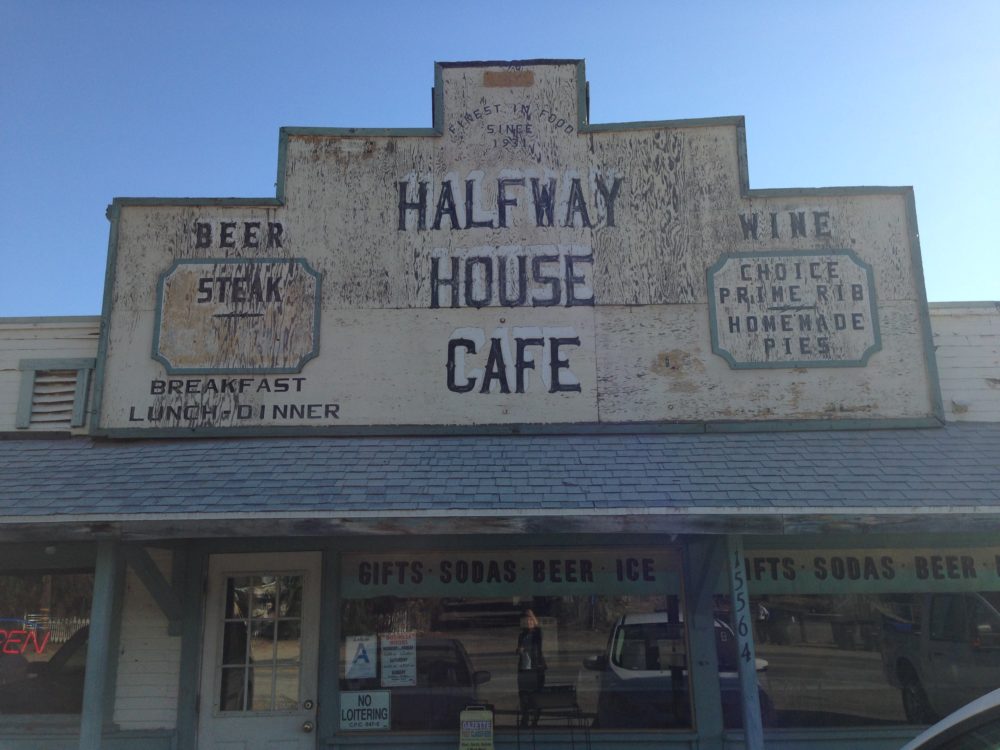 In the end, Lorelei doesn't even spend a night on the PCT. She drives up to the Halfway House, a vintage diner about 9 miles from the actual trail in Agua Dulce. It's closed, and any hiker can appreciate her frustration at finding a shuttered store full of cold drink and food in the middle of nowhere. She follows the trail up and around to reach a viewpoint, which seems to inspire her to call her widowed mom and share a touching story about her father.
For the record, the views she finds are nowhere near the Halfway House: They are way too green and water-logged for this often-parched portion of the trail. But what is spot-on is Lorelei's apparent realization here of both the trail's powers and its limits. Hiking it is not a magical path to a new life or a solution to all of our problems. What worked for Cheryl Strayed isn't going to necessarily work for the next woman to hit the trail with a monster backpack. But that doesn't mean the Pacific Crest Trail, however we choose to experience it, won't change us in big and small ways that we'll never forget.