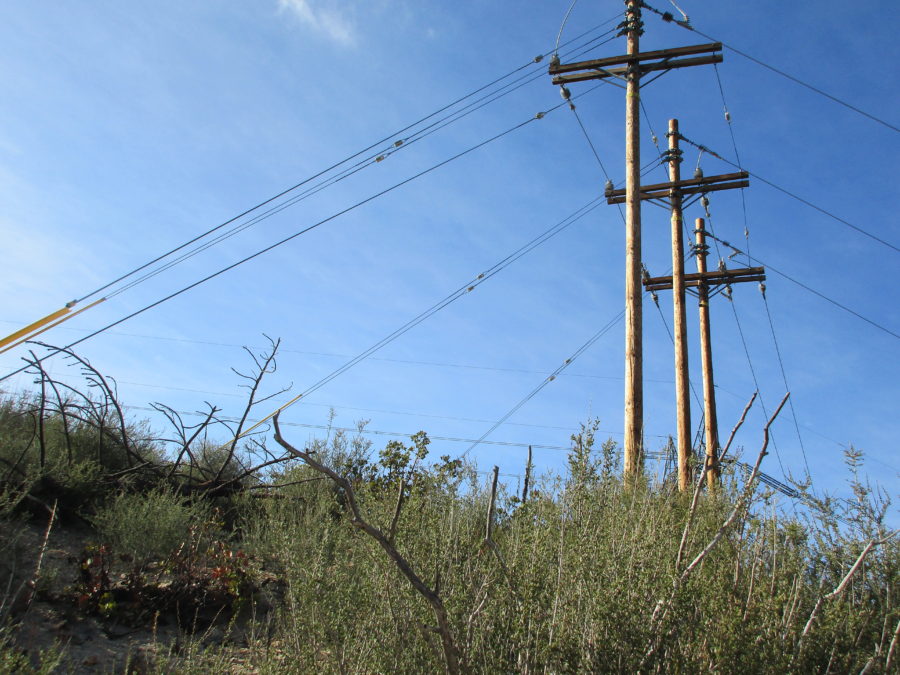 Cell Phone Coverage for the First Sections of the Pacific Crest Trail
Posted on
January 6, 2017
Most hikers look forward to unplugging on the trail. But there are times, especially on a thru-hike or long backpacking trip, that seeing a bar or two pop up in a remote area is a welcome surprise. It means we can call home and let loved ones know we're OK, Instagram an especially gorgeous view, or call for a ride to civilization and tumble into it as soon as we come off the trail. But like many other aspects of this mighty and temperamental trail, cell phone coverage is unpredictable. Sometimes it shows up in places you least expect it, like Donahue Pass in the Ansel Adams Wilderness, one of the highest peaks on the whole trail. On the other hand, it can be nonexistent in places where we take it for granted, like trailheads with big parking areas and nature centers.
Here is my own experience with calling (or not) from the Southern California portion of the trail.
Section A—North of Lake Morena. I was hiking this section alone and able to send texts on my progress regularly between Boulder Oaks Campground and Mount Laguna, with service dropping off occasionally.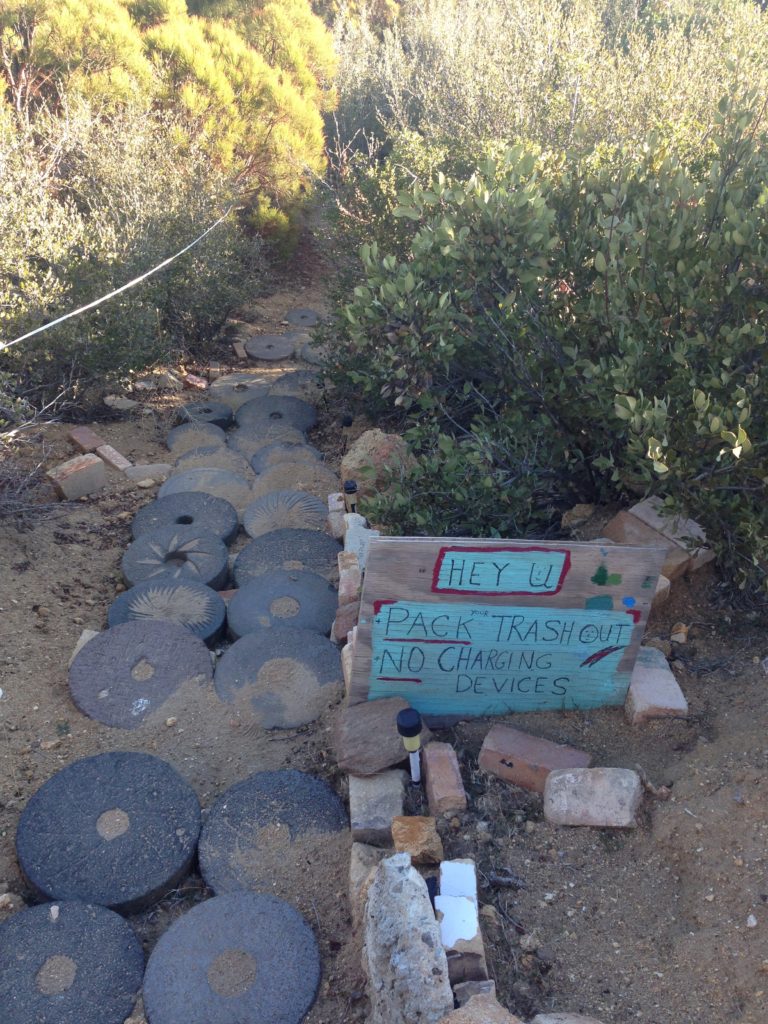 Section B—Combs Peak. Trail Angel Mike Herrera's place has water, camping, and even wood-fired pizza, but there's no cell phone coverage whatsoever on the property. Two arduous uphill miles away at Comb's Peak, however, there's a ridge with a big campsite and a brief burst of service. It's a perfect place to rest up, call home, and admire the breathtaking views. Once you start heading down the mountain, your phone won't peep for more than 20 miles.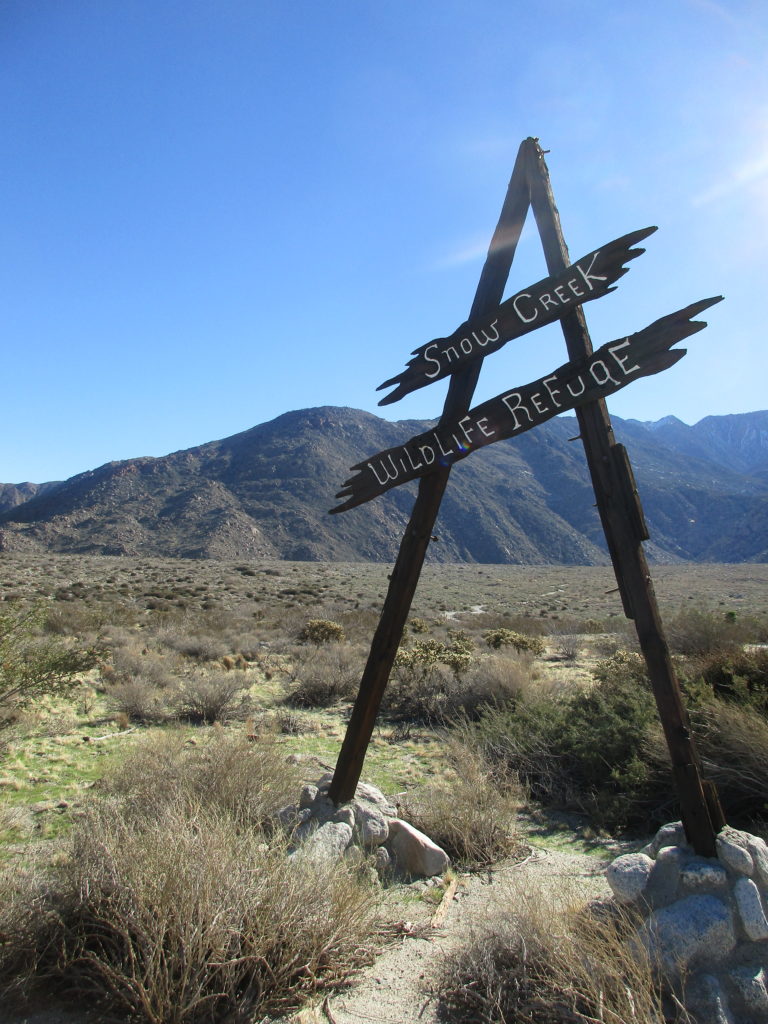 Section C—Snow Creek Canyon Road to Mesa Wind Farm. It's a long, hot, and mostly flat hike to the cooler climes of Whitewater Preserve when you come off the mountain from Idyllwild. The good news is there's a year-round water fountain at Snow Creek Canyon Road and good cell coverage much of the way. Once you get close to Whitewater Preserve, there's little coverage until you reach the town of Big Bear.
Section D—Wrightwood. There's service near the intersection with Acorn Trail, then pretty much nothing until you get close to Mill Creek Summit. A trail angel sign correctly points out that there is no coverage at the nearby fire station, but you'll get a brief burst of service under some power grids about a half mile before the trail meets Angeles Forest Highway. I got no service whatsoever between Grassy Hollow Nature Center near Wrightwood and Pacifico Mountain, despite the fact that this is the part of the trail closest to Los Angeles.
Section E—I had cell phone coverage at Vasquez Rocks through the town of Agua Dulce, then it was sporadic until Highway 138 in Palmdale. North of Highway 138, service was robust as the trail parallels the Los Angeles Aqueduct and wind farms.