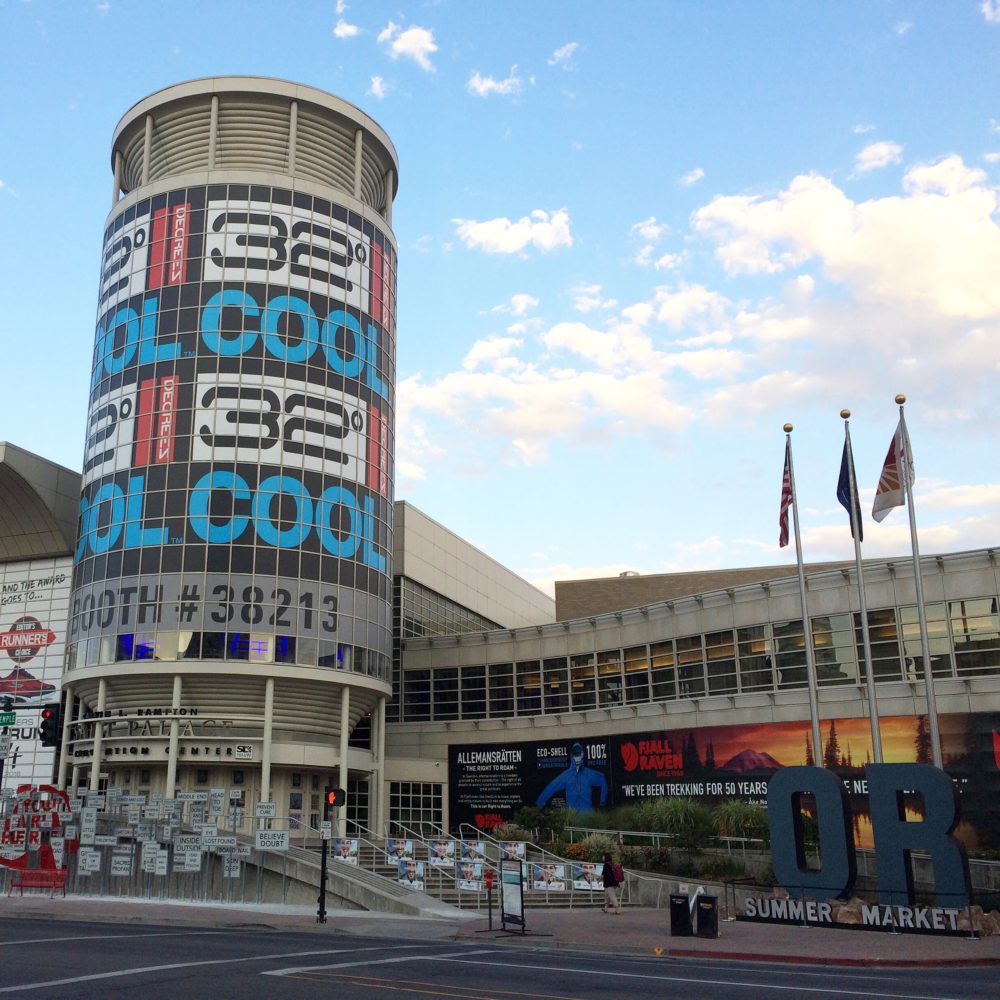 Wilderness Press at Outdoor Retailer Summer Market 2016
Ah, the week after Outdoor Retailer. If you were lucky enough to attend, you're probably catching some much-needed shut-eye now after the long days and short nights, or sadly driving away Salt Lake City in your adventuremobile. Or all of the above.
Wilderness Press definitely falls into the latter category. This show was our busiest yet! We had an all-star lineup of authors come to talk about their new guidebooks, sales benefitting our partners at the Conservation Alliance and American Hiking Society, and sponsored the American Hiking Society's 40th birthday happy hour!
Because pictures tell the story better than words do, here's a photo recap of our week.
Day 0: Open Air Demo
We got to spend Tuesday morning testing out all the cool water toys at Cemetery Point before heading to Salt Palace to set up our booth.
Day 1: Burritos and Blistered Toes
We kicked the morning off with the Outdoor Industry Association breakfast.
John Vonhof, author of Fixing Your Feet and accomplished ultra runner, spent the week with us signing books and giving advice on how to keep your feet happy and healthy.
We met with our partners at American Hiking Society, Conservation Alliance, and Appalachian Trail Conservancy.
And had the happiest hour of them all playing with puppies.
Day 2: Summit-ing, Signing, and Birthday Party-ing
Thursday was jam-packed with excitement! We had book signings with the great James Dziezynski, author of Best Summit Hikes: Denver to Vail, and Marcus Woolf, author of Afoot & Afield: Atlanta. 
Day 3: Friday Fun
Friday dawned with more pancakes, a book signing with Lucas Alberg, author of Trail Running Bend and Central Oregon, and a great social media lunch with Outdoor Industry Association.
Day 4: That's a Wrap!
Ah. The final day of #ORshow. We sold the books, donated the proceeds to American Hiking Society, packed up the booth, and bid farewell to Salt Lake City for another 4 months.
Still craving more #ORshow content? We posted photos, videos, and fun commentary on Facebook, Twitter, and Instagram.