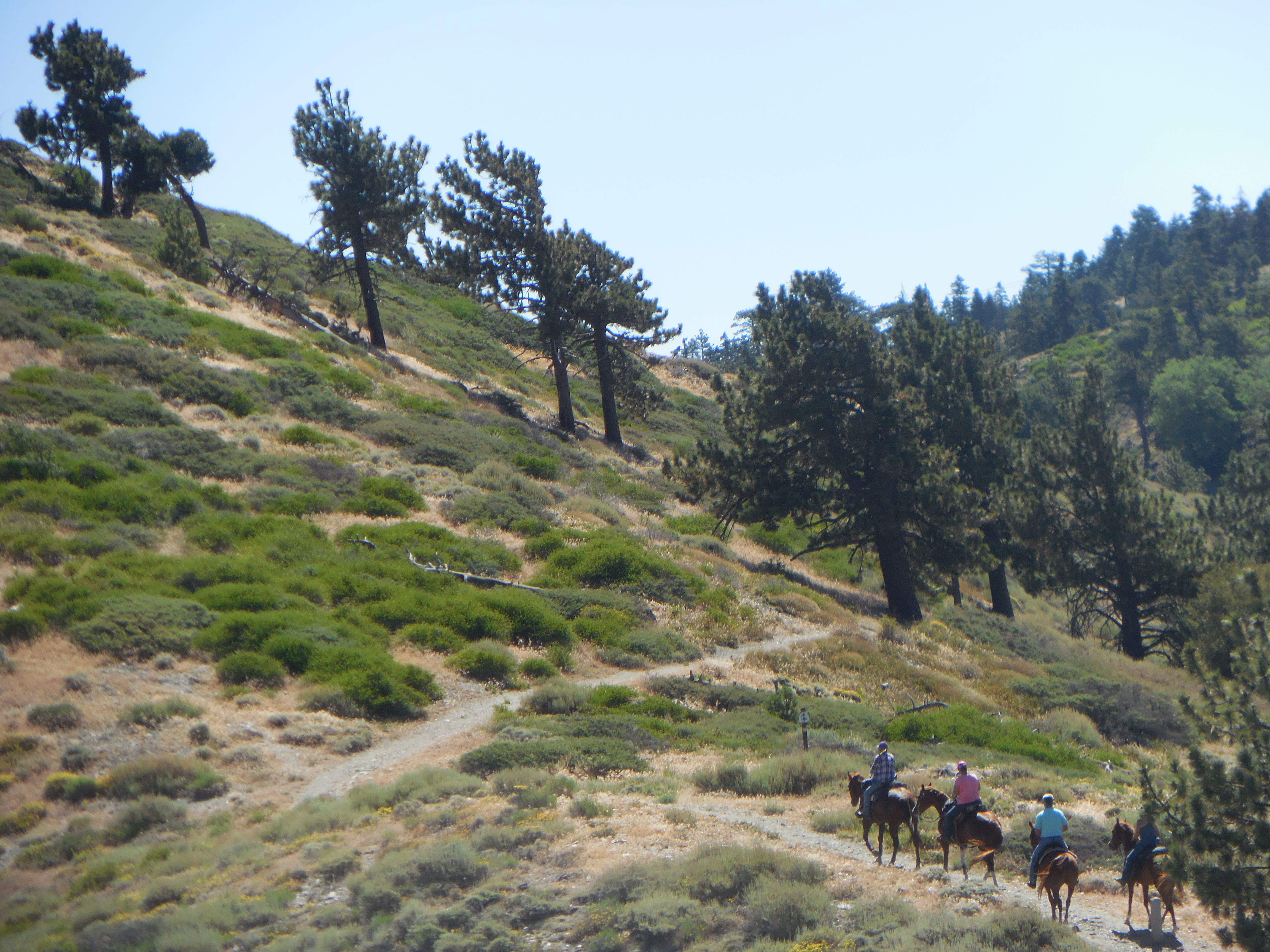 Section Hiking the Pacific Crest Trail in Summer
Summer adds a new layer of complication for section hikers in Southern California. Wildfires and triple-digit temperatures are common, so extra care and planning are absolutely necessary. The Sand Fire in the Santa Clarita area, which burned 41,000 acres in late July and required 42 firefighting crews to reach near-containment, impacted Section D of the Pacific Crest Trail south of Agua Dulce. A 25-mile stretch of the trail is closed indefinitely between the Mill Creek Summit area in the San Gabriel Mountains and Soledad Canyon Road until US Forest Service officials can assess the damage.
Yet there are sane options for PCT and other hikers during a typically hot SoCal summer. Here's what I've found as I research and update the 7th edition of The Pacific Crest Trail: Southern California for Wilderness Press.
Early-morning hikes in the San Gabriel Mountains are spectacular in summer, and the earlier you can rouse yourself, the better. That first alarm is painful, but nothing is better than rounding that first corner of the trail and being met with views of the sun rising over the mountains. Just keep it relatively short and moderate and you can be back at home, frosty drink in hand, just as the UV ray levels peak.
There are options for long-distance hikers too. Temperatures in the mountain areas of Wrightwood, Big Bear, and Mt. Laguna are typically at least 10 degrees cooler than in the L.A. Basin in summer. Right now, the average high temperature in Big Bear is 75 degrees, and lows are in the 40s. Backpacking options abound in all three areas, so it's feasible to plan a two- or three-day trip that allows you to hike in the morning, wait out the heat in a shaded area, and hike a few more hours before setting up camp at sunset.
PCT thru-hikers, out of necessity, tend to pass through these areas when they are still shaking off winter's cold, but summer is often the most accessible time of year to experience them. I'm also finding that campgrounds like Silverwood Lake near the Cajon Pass and Lake Morena above Campo allot space for PCT hikers to set up their tents year-round (for a small fee), not just during the peak spring months.